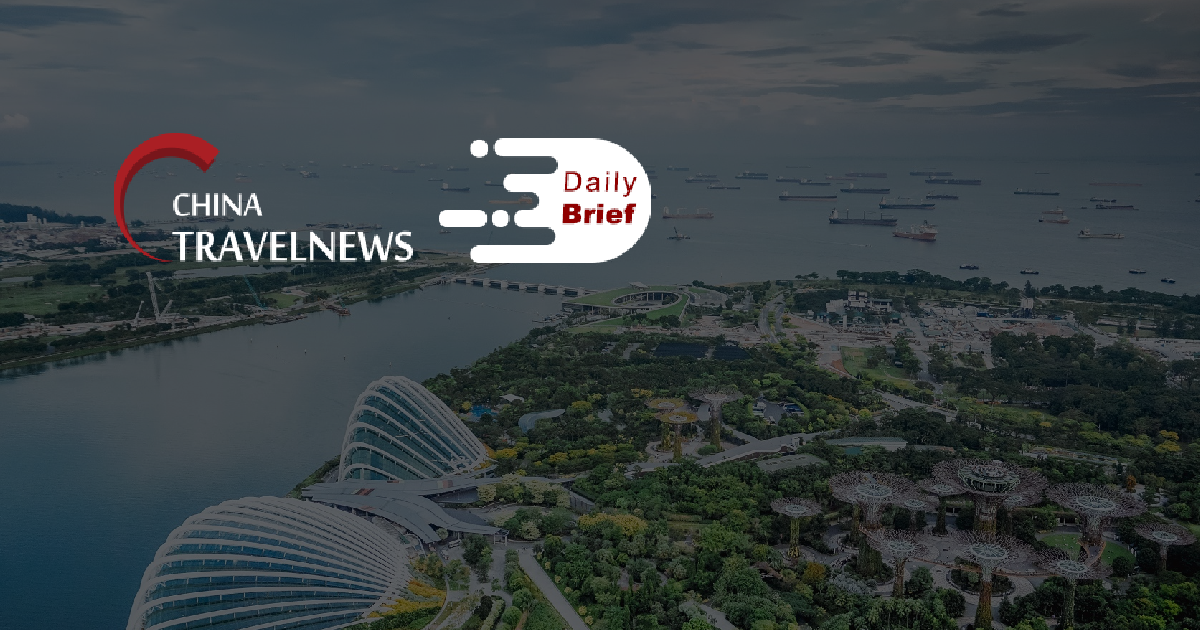 Weekend camping booms in China as COVID-19 flare-ups restrict long-distance travel
>> For many camping enthusiasts, the pastime of venturing into nature has become a regular outing event recently. The three-day Qingming festival took place from Sunday to Tuesday, and reports by tourism agencies point to an emerging preference for camping trips and outdoor sports in locations near large cities. A report by Mafengwo shows that 64% of travelers chose to spend 1-2 days camping, biking or hiking around in locations adjacent to major cities during their holidays.
China's domestic traffic grew by 32.8% year-on-year in February
>> The International Air Transport Association (IATA) said that air travel posted a strong rebound in February compared to January, as Omicron-related impacts moderated outside of Asia. Asia-Pacific airlines had a 144.4% rise in February traffic compared to February 2021, up somewhat over the 125.8% gain registered in January 2022 versus January 2021. Capacity rose 60.8% and the load factor was up 16.1 percentage points to 47.0%, the lowest among regions. China's domestic traffic grew by 32.8% in February, compared to February 2021.
Chain hotels in Thailand look beyond Chinese tourists for a post-pandemic rebound
>> Thailand's Tourism Minister Pipat Ratchakitprakarn expects the country to welcome between 7-10 million foreign tourists this year – an increase on the 6.9 million that visited in 2020, before the pandemic caused borders to slam shut, but still a fraction of 2019's 39.9 million. Last year, just 427,000 foreigners visited. Chinese tourists remain notably absent from Thailand as China's zero-Covid policy continues to deter international travel.
Vietnam tourism struggles without Chinese, Japanese tourists
>> With major feeder markets like China and Japan still imposing strict entry restrictions, the number of foreign tourists visiting Vietnam has remained relatively low. Vietnam's tourism industry is seeking different ways to attract more foreigners into the country, deputy tourism minister Doan Van Viet said at a government meeting Monday.
Hong Kong banning flights at fastest rate since January
>> Less than a week after Hong Kong rolled back some of the world's strictest inbound travel curbs, at least six airlines have had routes banned. Singapore Airlines, Emirates, Cathay Pacific Airways, Qatar Airways, Korean Air Lines and Malaysia Airlines were slapped with week-long bans this month after breaching Hong Kong's so-called circuit-breaker mechanism.
Beijing parks see rise in visitors during holiday
>> Urban parks in Beijing saw a visitor boom during the Tomb-sweeping Day holiday, as they are favored for short-distance travel by residents in compliance with authorities' health tips of staying put to block the COVID-19 spread. Major parks and scenic spots in Beijing received 4.96 million visitors during the three-day holiday that ended Tuesday, an increase of 4.4 percent over the same period last year.