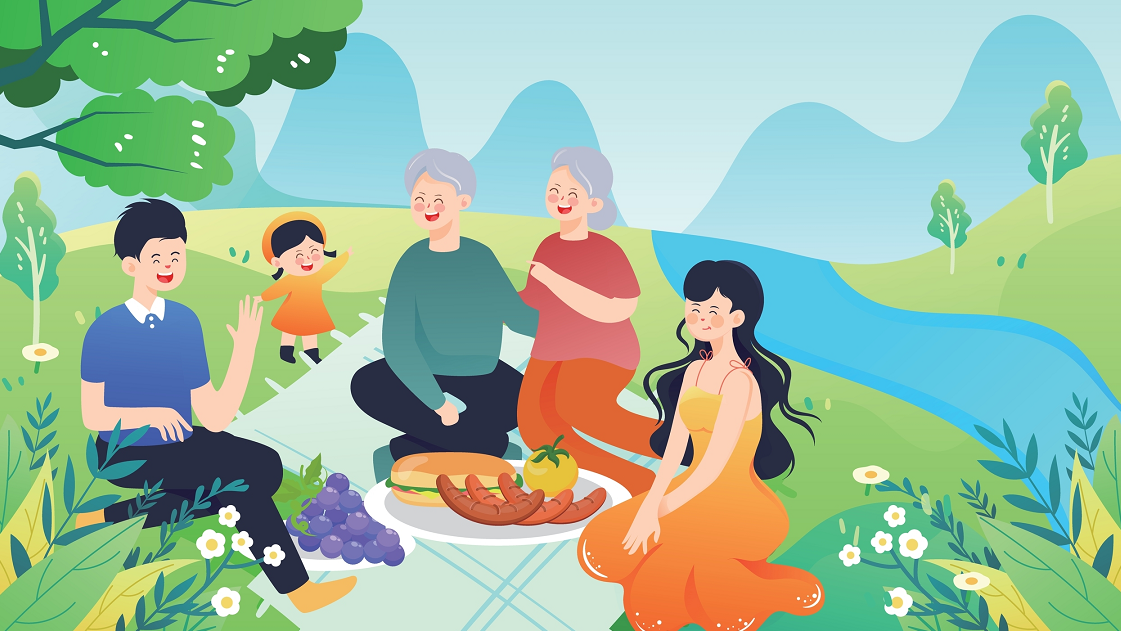 During the Qingming Festival, the domestic tourism industry has been weighed down by a resurgence of COVID-19 cases in many places across the country as many avoided long-distance travel. But short trips and livestreaming tourism gained popularity, and bookings in places that have reined in the epidemic saw a strong rebound, according to reports from major travel agencies.
Economists said that the tourism and catering industries might register a period of contraction, and economic growth is likely to have slowed in March due to the latest outbreaks of the COVID-19.
A total of 75.42 million domestic trips were made over the Qingming Festival, down 26.2% year-on-year, or 68% of the 2019 level, official data showed on Tuesday.
During the three-day holiday, which ended on Tuesday, reports by tourism agencies pointed to a continued preference for local tourism and livestream activities, a virtual replica for tourists confined at home, and a recovery in some places where the epidemic eased.
According to a report by China's online travel booking platform Ctrip shared with the Global Times on Tuesday, short trips within provinces or to the outskirts of cities gained momentum, with getaways to appreciate flowers, camp in parks and play outdoor sports becoming popular with visitors.
Ticket orders for local and nearby scenic spots accounted for 88% of total ticket orders during the festival on the Crip platform.
Read original article