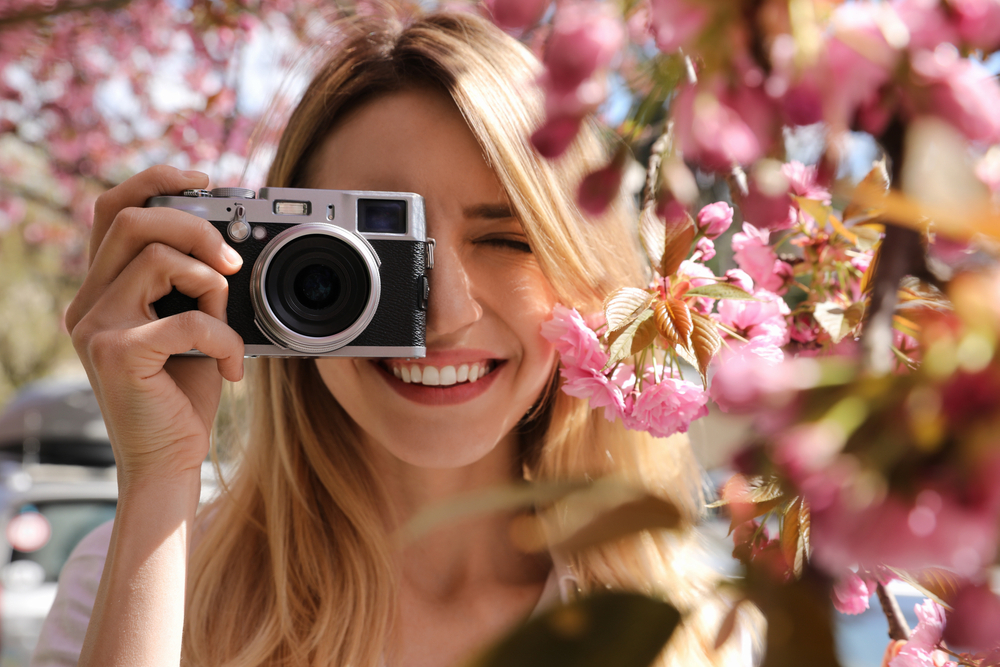 As a growing number of countries begin to ease travel restrictions, people's pent-up desire for travel finally has a chance to be realized. As a season where national holidays fall in countries around the world, global travelers are seizing the perfect opportunity to venture out again.
Trip.com's data show that as spring kicks off, the number of global users searching and viewing travel products continue to rise. Trip.com data (February 1st, 2022 to March 21st, 2022) showed that the number of users viewing products and content for inspiration grew by 30%; meanwhile, global orders in this period also show an upward trend, with a 94% increase compared to the same period in 2021.
Trip.com's European, North and South American sites have seen the fastest growth, with search volumes all surpassing the pre-COVID 2019 level in the same period. East Asian and Southeast Asian markets are approaching 2019 levels too, when compared to the same period last year, both have seen a solid increase of 48% and 157% growth respectively.
The Most Popular Spring Destinations
Whether for their natural beauty or unique accommodation choices, the data also reveals the countries in Asia and Europe where Trip.com users are most eager to visit this spring.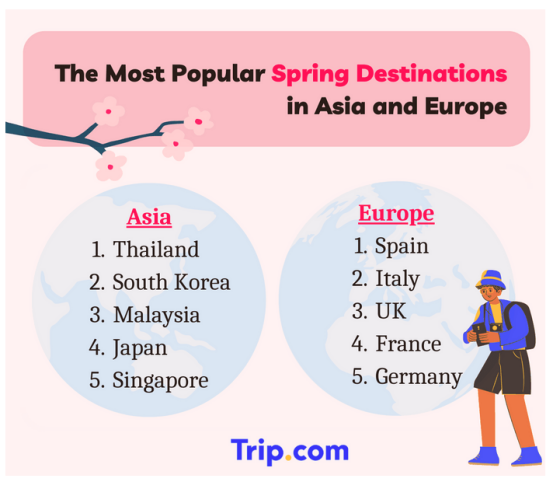 Asian Travelers Chase Spring Blossoms
Delving into user-generated content on the Trip Moments community, the home of traveler content on Trip.com, spring trip experiences and tips are trending across our platform. #hiking, #springblossom, # beachlife, #nature, and #camping are among the most popular content topics this March. As you can see from these spring activities, travelers around the world are yearning for the great outdoors after winter.
One thing that Asian travelers especially love to do this time of the year is to spend time admiring the spring blossoms. A growing number of Trip Moment users from Asian countries have taken to sharing pictures of their excursions under the blossom boughs. In recent years, as more cities hold cherry blossom festivals, more flower lovers flock to marvel at the explosion of color that occurs during spring. While those who don't want to join the crowd prefer to discover other amazing blossom viewing spots through city walks or trips to nature parks. Recently, Trip.com released the top seven popular cherry blossom viewing spots in South Korea for those in search of the best locations to see the blossom bloom.
Read original article