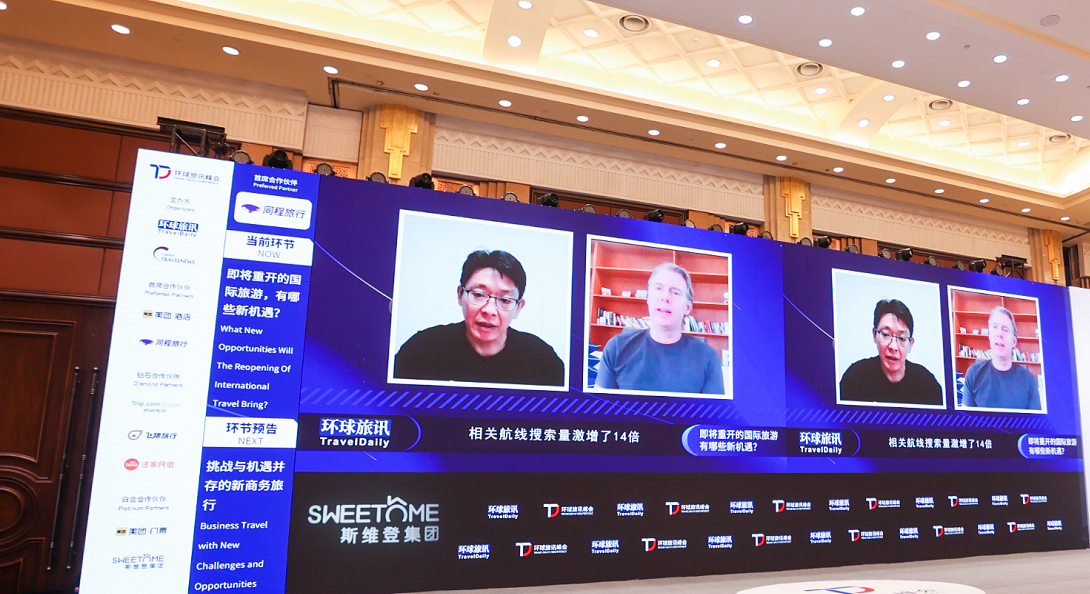 ChinaTravelNews, Ritesh Gupta – Many countries in the Asia Pacific region are taking vital steps to safely reopen to the world. Related developments are bringing much-needed cheer for everyone including travellers, travel service providers etc. But it must be acknowledged that confusion reigns at this stage as one tries to understand what it would take to plan a trip!
An example of the same is Thailand.
The Southeast country has chosen to relax its quarantine restrictions and is reopening to vaccinated travellers arriving from certain countries. It is imperative for a traveller, including the fully vaccinated ones, to comprehend what Thailand's Test & Go program (a highlight being one-night pre-paid stay from an approved accommodation list), SHA Plus or Alternative Quarantine (AQ) accommodations etc. are all about. In the Sandbox program, travellers have to spend seven nights prepaid in a SHA Plus accommodation. There are other aspects like testing, how a traveller arrives, the distance of the hotel from the airport etc. that, too, need to be considered.
In this context, the role of an established leisure online travel brand, Agoda.com, becomes even bigger.
Agoda CEO John Brown told ChinaTravelNews.com, "Travel will come back to Asia and in particular to Thailand."
"Agoda will certainly benefit from international travel (in Thailand) mainly because we've partnered with the (Thai) Government and we've built the ASQ (Thailand Alternative State Quarantine) product and the Sandbox product (along with readiness for the Test & Go program) . We'll continue to adapt to anything else that the government needs from us," said Brown, via a virtual interview during the TravelDaily Conference, being held in Shanghai.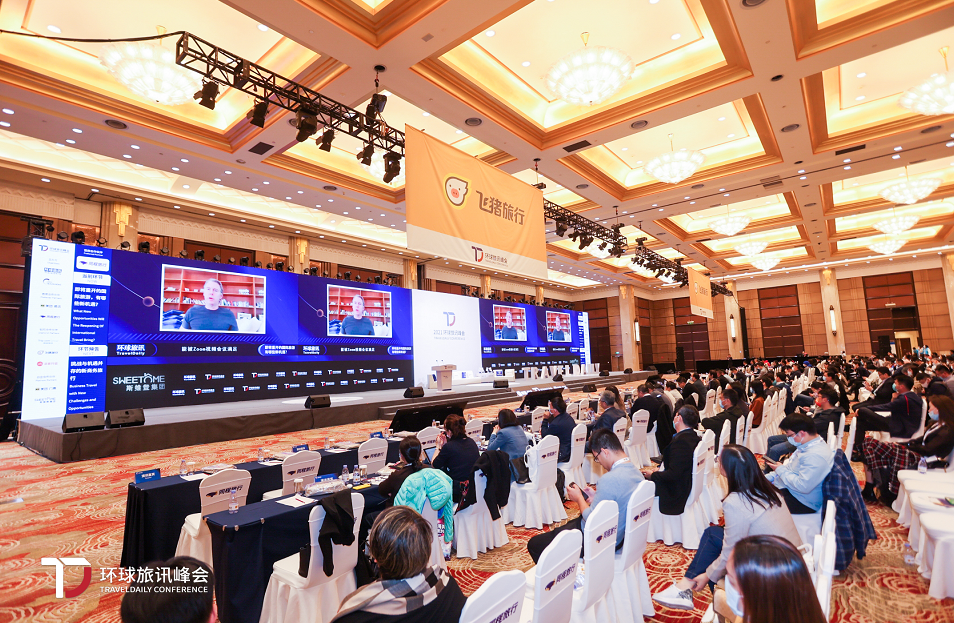 He also added that the real reopening of travel is dependent upon the rollout of the vaccine. Brown acknowledged that this part of the world is playing catching up in terms of the vaccination roll-out. However, it is expected to evolve quickly, from 42% of the total Thai population being fully vaccinated by the end of October to 70% of its nearly 70 million population by the end of 2021.
Also, as mandatory quarantine or entry requirements have become simpler and it is becoming easier for travellers to move around from November onwards. Brown said Agoda "really saw bookings begin to take off even more so" recently.
"People want to go… the minute you see any government announce some sort of eased restriction, like an example was the route from Singapore to Hong Kong when they announced the reopening of that several months back we saw literally a 14x increase in the searches on Agoda for that route. So people are really eager to get back out there and travel," he said.
Bouncing off the worst crisis
Brown acknowledged that there "will be a permanent impact on global travel". Reflecting on his own schedule, he used to travel several times in a year to the U. S. or Europe for work for Booking Holdings. But he perhaps won't undertake as many trips as he used to since the quality of video conferences or virtual meeting apps has improved. "There will be some permanent substitution (for face-to-face business meetings," he said. From Agoda's business perspective, this factor isn't likely to impact the OTA business as Agoda "has generally been a leisure travel" brand. So "it will have a little but not too much" financial impact.
The travel industry has had to deal with one of its worst crisis ever. Brown pointed out that by being nimble and agile, Agoda, through its focus on pivoting its business and building meaningful partnerships, it has been coping with adversity. Elaborating on the same, he said many areas of Agoda's business or offerings didn't make sense to continue. "Agoda, for example, had to say let's not work on getting tourists from the US into Asia because that's not going to happen anytime soon. On the other hand we said let's figure out how we can provide products like either a hygiene product so people can know that they're checking into a clean hotel or partnering with governments – Thailand, Philippines or Hong Kong to make sure that we can participate in programs ( e. g. ASQ plan)." He said by looking at fresh ideas and approaching each other with the same, the industry has managed to "reignite these partnerships" and the collective "interest" has contributed in making travel a success.
Connected Trip
The OTAs acknowledge the demand for novel offerings or itineraries within a specific country.
From product perspective, Agoda is not only continuing to build its own inventory for products that their customer base is looking for and aggressively strengthen the same, but it also open to striking partnerships with the likes of Klook and GetYourGuide to augment its platform, considering their expertise and counting on it to understand what customers need and don't need, to help Agoda get to a scale of inventory quickly. This holds true for a variety of products, be it for accommodation or distinctive offerings like "experiences". To an extent this also is related to the "Connected Trip" concept, which banks on analyzing patterns in data to deliver a tailor-made trips to travel shoppers. And this includes meeting trip needs, not only hotels and flights but also ground transportation, ride-hailing, tours and attractions etc.
When asked about booking behaviour, Brown indicated that a fair number of people are booking either multiple hotels together or flights and hotels or flights and travel attractions. "We do see more people than I would have (been) expecting (booking multiple products together). He added, "It's clearly a stated ambition for Agoda, for Booking.com and Booking Holdings overall. We believe
that if customers want to book these things together they're going to want a seamless experience, they're going to want everything to be in a shopping cart so they can see each of the components of the trip there together. They can cancel one piece of it, add another piece of it so we definitely see that that's the way of the future and we're very happy what we see in terms of how customers are responding to what we've been offering them so far." Brown also said that managing a booking with multiple products needs to be simple, so ideally look at one reference and change any component by interacting with the company if needed. "People will want them (all products booked) together in in one shopping cart," he said. "It is up to you whether you decide to keep a separate record on the back-end…but for us the real definition of the Connected Trip is that you see everything together in one spot. So really the Connected Trip as Glenn (Group CEO Glenn Fogel) always calls it that really is critical to the path forward we believe."
Considering what the likes of Google and even AirAsia have been doing in terms of expanding their product portfolio, what's in store at Agoda? Brown again highlighted that the company remains open to partnerships with any entity, as witnessed in the past it has worked with Google or actively worked with many companies in China, too.
Fintech
The parent company, Booking Holdings, announced a new fintech unit at Booking.com this year. The objective is to run business more efficiently for both customers and supply partners plus to better monetize overall transaction flows.
"There's a lot we can do," said Brown.
He said Agoda has been around for 15 years and understands fintech and has been eradicating friction in the travel booking process, for instance, issues with the booking form where one can't find a preferred payment method. The company continues to spend considerable time with regards to fintech. He also referred to a B2B product developed by his team. "(this product was developed to) allow hotels to accept credit card payments effectively on Agoda network and it was hard to do from the regulatory point of view. But we pivoted and what we made instead is an internal virtual credit card product where now we pay all of our suppliers using a virtual credit card that we self-issue. So it really is an innovation that's delivering a lot of value for Booking Holdings and that's just one of many examples where the innovation came out of Agoda in Asia based on a lot of work we had done but it was quickly applicable to the other brands of the group. We're very proud of that and we'll keep we'll keep doing," explained Brown.
Loyalty for shopping with the group
The group has decided to expand its Genius loyalty initiative to other brands.
"So we certainly see a lot of value in bringing that together. We believe that if somebody is a customer on one Booking Holdings brand they should be easily recognized as a great customer on another group brand. If you are booking on Agoda you will see the great Genius rates that booking.com has contracted for their customers you'll see those rates on Agoda and now increasingly vice-versa as well because again we believe that if somebody has earned a degree of loyalty within Booking Holdings on one brand it should automatically cascade to another brand," he said.
He added that it is challenging to understand what customers want on one site and to make sure that you apply that to the other website. It is important to ensure that the company somehow doesn't up diluting "any of the allegiance that a customer might have to your own brand", he said. "But we've been doing a great job so we really do see that the more we can expand the Booking.com Genius program to us or the Agoda Cash program that we have to the other brands the more we win so we just want to make sure that all of our customers can as benefit as much as possible from everything that Booking Holdings has to offer," said Brown.
Beyond distribution
OTAs aren't just about brand agnostic shopping but there are companies like Yanolja that not only run a platform business but also specialise in cloud-based hospitality solutions. The likes of OYO or even as witnessed in case of a meta-search brand like KAYAK foraying into the accommodation space, there are a variety of business models out there. Brown said there are several of them but he talks about a lot about one model, which is particularly relevant now at a time when people are concerned about hygiene and other related factors. It is about controlling the experience from the day of check-in. "With the help of an app, a guest checks in directly not needing to go to the front desk, walking directly to a room scanning your device, also availing ordering service from the phone…that's something that is a wonderful travel product. It would take a lot of friction out of the travel experience with regards to accommodation," he said.
"It is hard to do because there are so many different PMSs out there, so many different versions of every PMS that it really does take a lot of hard nuts and bolts work and coding to get that done now. Agoda has spent a lot of time about three years ago working with partners in Asia doing exactly that relatively small experiment but we're still continuing to work on that idea. A company like Yanolja they're also innovating in that space trying to provide their customers a more seamless experience from the website or the mobile app more particularly right into the hotel and I think you'll see companies like Agoda, Booking.com etc follow suit because it is one of the bigger unsolved problems and travel," he said.
In terms of how established OTA players like Booking.com, Trip.com or Expedia, who all have been around for two decades or so, could be challenged, Brown acknowledged that there have been certain companies that are worth talking about and weren't there 20 years ago, an example being Airbnb, set up in 2008. But he suggested that the biggest competitor that will come up will be the one that we don't necessarily know about. He said nobody knew about Airbnb in 2007 because it didn't exist. One can't rule out the likes of Amazon, their say in the travel or Google becoming bigger in travel that what it is today.
"I think the real innovator out there will be somebody doing something that we don't really fully understand yet so that's why one of the things that Agoda and (Booking) Holdings does well is we're constantly scanning the industry…you can't do everything, you can't say well I want to jump into blockchain and crypto and I want to have a mobile app or a smartwatch, but we are always scanning very carefully to say okay that's a technology worth looking into. So again that ability to check in with a mobile app that's a technology I think really worth looking into for sure," said Brown. "Who the next big competitor will be, (certain companies are going to stay and some existing ones might have a bigger say)… big brands from Booking Holdings are certainly going to be there and there'll be small companies that we don't even know about yet. I am sure are going to come along and it will can it will keep the space competitive and frankly exciting."
OTAs are confident about that their core competency and assert that the depth of their expertise isn't easy to replicate. Brown said Google obviously has "upfunnel content" but Google is unlikely to contract the massive inventory the way the likes of Booking.com and Agoda have done, both organically and inorganically, let alone making sure that it shows properly on a mobile app. Plus, working on a merchant product that works as expected or possessing a customer service in 50 languages so that somebody from Finland who doesn't speak Thai and still that person can still find their way to the hotel, explained Brown. "So there's a huge amount of what I call the real hard customer facing work and supplier facing work that companies like Booking Holdings do very well that Google is not going to get involved in. There is always going to be that primary value - we know the customers, we know the suppliers, we know the payment methods and we're going to put them seamlessly and that's where a company like Agoda can do better than Google by far," said Brown. "I can learn about a beach at Google, but who has 35 hotels at the beach – the best possible rates, clear information about the hygiene, cancellation policies etc. and all the customer service to back that up."
Targeting Chinese customers
Brown stated that when it comes to outbound travel from China, customers going to Asia and beyond the region "will find by far the best inventory on Agoda or Booking.com because we have inventory all around the world. Really better prices than any other competitor, so outbound is always the space we feel very comfortable with and people come back to us for again. Domestic (in China) is an area where we've improved a lot because we partnered with Meituan and now we have access to a lot more domestic inventory that that we never had. So there's a great symbiosis there that Meituan has access to all of this inventory all around the world that we have, we have access to their domestic inventory and when it comes to inbound well then we already have a lot of that foreign friendly inbound inventory anyway," he said.
Brown concluded by saying that the past 18 months or so the outbound segment obviously suffered a lot but whenever the outbound travel resumes "we are ready and all that inventory is prepared and ready to go at the best prices that people have seen in ages!"
Click here to view the virtual talk