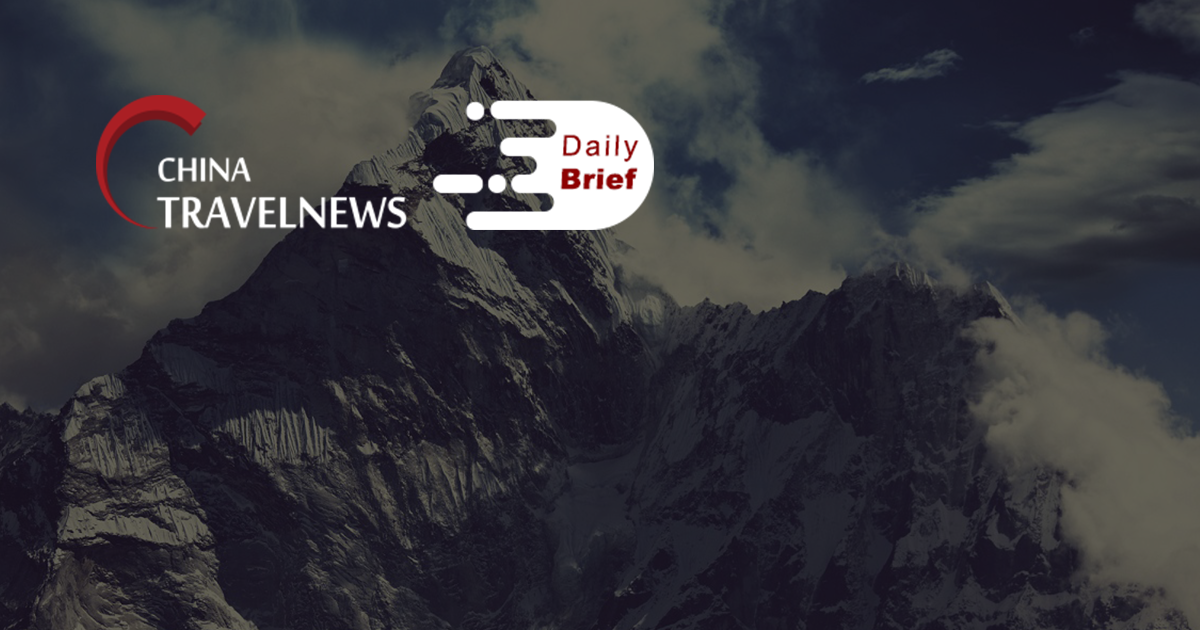 European Travel Commission names new team in China
>> The European Travel Commission (ETC) announced the appointment of Franka Gulin, Director for China at the Croatian National Tourist Board as the new Chair of ETC's China Chapter, eyes and ears of the association in the marketplace. In her new position, Gulin will be supported by Vice-Chairs David Wu from Visit Finland and Tiago Brito from Visit Portugal. The appointment of Gulin, Wu and Brito also coincides with the tenth anniversary of ETC's presence in China.
China has built a 5,000-room quarantine center for overseas arrivals
>> As countries around the world reopen borders and loosen coronavirus restrictions, Beijing is doubling down on its zero-Covid strategy. The latest example: a $260 million, 5,000-room quarantine facility for incoming travelers set to open in the southern metropolis of Guangzhou in the coming days.
Hong Kong updates vaccination records to facilitate international travel
>> Hongkongers' Covid-19 vaccination records will be updated to include the date of birth, sex, and the manufacturer of the vaccine dose they receive. The changes come after the UK announced new travel regulations as of October 4, requiring a date of birth on records before travelers enter the country. From October 4, fully vaccinated travelers to the UK from recognized territories will be able to enter freely, while others – including those from Hong Kong – will have to undergo ten days of self-quarantine.
US mistakenly raises Hong Kong travel advisory to 'moderate' risk
>> The US has amended Hong Kong's COVID-19 travel advisory to the lowest level after mistakenly increasing it to "moderate." The US Centers for Disease Control and Prevention (CDC)'s raising of Hong Kong's warning Tuesday confused many in the city, including health experts. Hong Kong's daily COVID-19 cases have remained in the single digits since late April, and the last reported local infection was over a month ago. Ben Cowling, an infectious disease epidemiologist at the University of Hong Kong (HKU), told SCMP that the raised advisory might be an error.
Air travel demand to peak during week-long holiday, but short of further rise
>> Air traffic demand is expected to peak during the National Day Golden Week of October 1-7. Cirium's flight schedules shows that planned China domestic seat capacity exceeds both 2020 and 2019 level by 9% and 22% respectively. Airlines appear optimistic about the holiday surge, even though international borders and quarantine requirements remain in place in many foreign countries. However, after the long holiday, capacity and traffic are not expected to continue to grow significantly in the near term.
Chinese travel demand likely to continue recovering, Trip.com CEO says
>> China's domestic travel demand is expected to recover soon, with corporate travel in the country already exceeding pre-Covid levels by some 20%-30%, Trip.com CEO Jane Sun said Tuesday. Domestic travel has recovered faster than international travel as border restrictions remain, and pent-up demand for international travel has helped Trip.com's domestic business grow, Ms. Sun said.
US export tightening slows advance of Chinese C919 jet
>> China's C919 jetliner - a no-show at the country's biggest air show this week – has found it harder to meet certification and production targets amid tough US export rules, according to a Reuters report. The state-owned manufacturer, Commercial Aircraft Corp of China (COMAC), has been unable to get timely help from suppliers and has run out of some spare parts.
Cathay Pacific to introduce Business Light, First Light fares
>> Cathay Pacific plans to roll out entry-level 'Light' versions of its business class and even first class fares in line with the airline's adoption of a revised three-tiered economy fare structure of Economy Light, Economy Essential and Economy Flex.