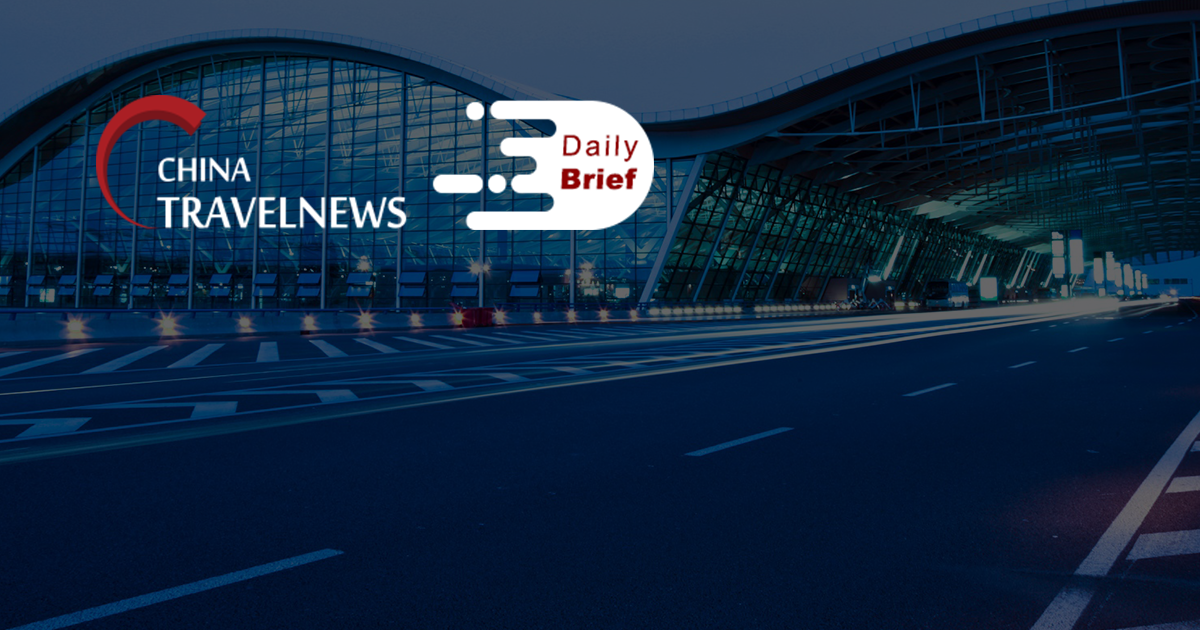 Accor appoints development executives in Greater China
>> Accor has appointed both James Wei and Steven Li as Senior Vice President Development for Greater China. Over the past several years, Accor has augmented its portfolio in Greater China, with the introduction and acceleration of new lifestyle, luxury and premium brands.
Meituan CEO: Demand for travel was stronger in Q2 versus Q1
>> E-commerce service platform Meituan's CEO Xing Wang said that travelers showed a strong intent in Q2 with respect to Q1. This was aptly exemplified by hotel room night bookings during the Labor Day holiday. Meituan's domestic room nights crossed the 140 million mark during Q2. Wang said during the recent conference call that the intention and demand for traveling was stronger in Q2 versus Q1.
China tells Meituan, Didi to fix 'misconduct' by year-end
>> Chinese regulators ordered car-hailing services run by Didi Global, Meituan and Alibaba Group Holding to rectify instances of what the government considers misconduct by December, amping up scrutiny over an industry that employs millions of people. Regulators highlighted violations including recruiting unlicensed drivers and the need to strengthen user data protections.
Universal Studios' Beijing park set to rival Shanghai Disneyland, under fire for 'expensive' tickets
>> Universal Studios' new park in Beijing is facing a backlash after it announced the price of admission tickets. The pricing scheme, which the resort said is "in line with market conditions and industry practices", has prompted complaints about being too expensive, according to a South China Morning Post report. The park has been widely compared to Shanghai Disneyland.
Disney fined for improper locker notice
>> Shanghai Disney Resort has been fined RMB 5,000 (USD 774) for improper notice on its lockers which, according to the Pudong New Area market watchdog, violates contract regulations. The notice on four lockers inside the resort reads "Please keep your belongings properly, and Shanghai Disney Resort shall not bear any responsibility if they are missing."
Shiji Group establishes Shiji Canada, continuing growth in the Americas
>> Shiji Group, a provider of hospitality technology solutions, has further expanded in the Americas market, with the addition of a new leader and operating unit in Canada. Shiji Group has hired Mark Scott, an industry veteran, as the General Manager of Shiji Canada.
Asia-Pacific international air traffic fell 94.2% in July from pre-pandemic
>> Total demand for air travel in July this year measured in RPK was down 53.1% compared to July 2019, according to the latest IATA data. This is a significant improvement from June when demand was 60% below June 2019 levels. Asia-Pacific airlines' July international traffic fell 94.2% compared to July 2019, barely improved over the 94.7% drop registered in June 2021 versus June 2019 as the region continues to have the strictest border control measures. Capacity dropped 86.0% and the load factor was down 48.2 percentage points to 34.3%, by far the lowest among regions.
China expected to keep curbs on international flights throughout H1 2022
>> China's aviation regulator is likely to keep the current tight caps on international flights throughout the first half of 2022, analysts cited Air China as saying this week. The Civil Aviation Administration of China (CAAC) last month said that weekly international flights were at only 2% of 2019 levels, as more flights were suspended amid a rising number of imported COVID-19 cases.
Chinese airlines reduce losses in a fragile market
>> China's Big Three airlines have all reported improved results for their first six months of 2021. While domestic traffic in China has recovered strongly, the situation remains fragile as new and often local cases of Covid-infections result in more restrictions. Their international network contributed only fractionally to the results. Chinese airlines reduce losses in a fragile market.
Big Three carriers to return to profitability in Q4
>> In a research note dated September 1, HSBC Global Research analysts said that China's 'Big Three' — comprising Air China, China Eastern Airlines and China Southern Airlines — could return to profitability at the last quarter of the 2021 calendar year, given a potential surge in traffic during China's National Day holidays in October.