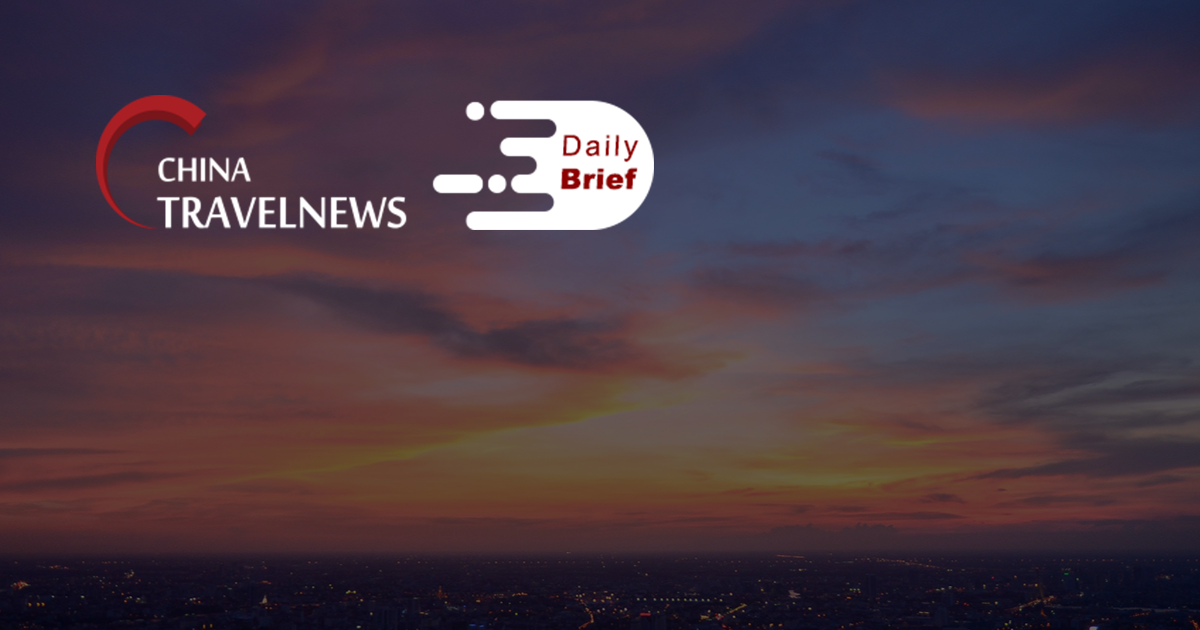 China aims to vaccinate 70%-80% of population by mid-2022
>> China is aiming to vaccinate 70%-80% of its population by mid-2022, the head of the country's Center for Disease Control said. With four approved vaccines, China will vaccinate 900 million to 1 billion people. China had administered 52.5 million vaccine doses through the end of February.
"Polar bear hotel" opens to full bookings and criticism
>> A hotel that bills itself as the world's first "polar bear hotel" has opened in China's far northeastern Heilongjiang province, drawing both guests and criticism for its central feature: live polar bears. Interest in staying at the hotel, where rooms range from 1,888 to 2,288 yuan ($290.10 to $351.56) per night was "very high". But conservationists criticized the hotel.
China's domestic tourism in speedy recovery as spring arrives
>> With COVID-19 well under control across China, the domestic tourism has ushered in speedy recovery as spring arrives. China Tourism Academy According to data from Qyer.com, featured routes, niche tourism, local in-depth tours and self-driving tours are favored by Chinese people. Compared with last year, the demand of camping, RV tours and self-driving travel increased by 303.5 percent, 243.5 percent and 78.6 percent respectively.
China's travel and tourism industry showing strong recovery
>> According to data from the China Tourism Academy, the country's travel and tourism sector has demonstrated a strong recovery so far this year and is expected to continue its current momentum as China further eases and lifts travel restrictions due to a stable coronavirus situation. The civil aviation industry handled approximately 23.95 million passenger trips in February, a jump of 187.1% year on year, the latest data from the Civil Aviation Administration of China showed. An estimated total of 4.1 billion domestic tourist trips will be made in China this year, up 42% from 2020.
A year on, China traffic paints mixed picture of recovery
>> Chinese carriers saw their domestic passenger traffic in February nearly double year on year, although this was just half of traffic figures reported in 2019, before the coronavirus pandemic hit. The release of February traffic results from the Civil Aviation Administration of China (CAAC) comes about a year since overall passenger traffic bottomed out in China, as the onset of the coronavirus pandemic sent swathes of the country under strict lockdown.
China's civil-aviation industry continues to recover: VariFlight report
>> China's civil-aviation sector continued to recover in February, an industry report shows. Chinese airports handled a total of 231,700 outbound flights last month, up 127.98 percent compared with the same period last year, according to a report released by VariFlight, a China-based civil-aviation data service provider. The number of domestic flights rose 150.86 percent year on year, although the number of international flights continued to decrease in February.
Airlines fuel optimism that US can replicate China's rapid domestic recovery
>> China and the US are at the forefront of the global recovery in domestic passenger jet flights, together accounting for more than two thirds of the approximately 39,000 intra-country services operating daily. Travel analytics company Cirium said recent carrier data has fueled optimism that US can replicate China's rapid domestic recovery.
US warns it could restrict Cathay Pacific flights over Hong Kong quarantine rules
>> Washington has warned it may restrict flights from local carriers such as Cathay Pacific Airways over objections to Hong Kong's quarantine rules, which it says are denying "fair and equal opportunity" to US airlines. Washington previously took action against China and India for not permitting US carriers to operate routes amid the pandemic.