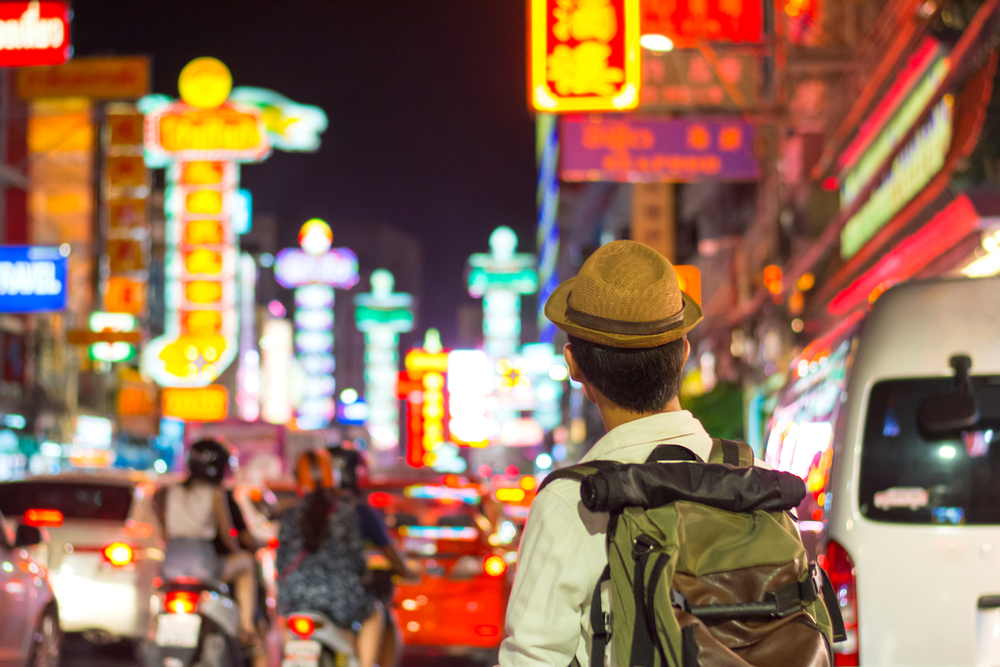 The week-long Chinese New Year holiday concluded as most people returned to work on February 18th, when China's leading OTA Trip.com released a report on Chinese consumers' preferences during the most important traditional festival in the country.
Low economy class prices for various domestic return flights
The report showed that the 5th and 6th days of the first month of the Lunar calendar were the peak return travel time of the 2021 Spring Festival. The air ticket sales volumes in Shanghai, Beijing, Shenzhen, Guangzhou and Chengdu were among the top ten.
The economy class airfare continued to decline substantially, by more than 70% for Kunming-Shanghai, Guangzhou-Shanghai and Sanya-Shanghai routes, for example. Air tickets for Shanghai-Shenzhen and Shenzhen-Beijing routes were even cheaper than traveling on second-class of high-speed railways for those destinations
Among Spring Festival travelers, 56% were males and 44% were females. The Post-90s tourists (born in the 1990s) comprised 42%, making it the largest group, followed by Post-80s and Post-70s, accounting for 22% and 12% respectively.
Average high-end hotel booking value exceeded RMB 2000
Compared with 2019, local hotel bookings across China had slightly increased during the Spring Festival, with resorts being the most popular choices.
The top ten cities reporting the highest accommodation bookings during the holiday were Shanghai, Beijing, Sanya, Guangzhou, Shenzhen, Chongqing, Hangzhou, Nanjing, Zhuhai and Suzhou.
The average number of room nights booked during the holiday season increased 64% to 2.1 from 1.3 in January. High-quality hotel staycation was also on the rise. Nearly 60% of the orders were for four- and five-star hotels. The average value of these high-end hotel bookings hit RMB 2906 (USD 450.5), up by 407% from RMB 714 (USD 110.7) in January.
Atlantis Sanya, Kerry Hotel Pudong Shanghai, Toy Story Hotel Shanghai were among the most popular hotels for the holiday season.
Over 300% rise in ticket bookings for local tourist attractions
Ticket bookings for local tourist attractions during this Spring Festival increased over 300% and orders made via Trip.com increased more than 50% compared with 2019, according to the company. Almost all provinces and cities saw rapid growth in ticket bookings and visitor number.
As of February 17th, scenic spots in Shanghai, Beijing, Suzhou, Luoyang, Shenzhen and five other cities had the largest number of reservations.
Average time for car rentals extended to 5 days
Trip.com reported that the proportion of car rentals for local trips during the Spring Festival increased by 82% compared with 2019. As car-days increased 43%, average consumption during the week-long holiday exceeded RMB 1700 (USD 263.5).
The most popular cities for car rental and self-driving trips included Sanya, Haikou, Chengdu, Shanghai and Kunming. Car rental orders in Jinan, Sanya, Shanghai and Nanchang had all increased over 100%.
The average rental duration had lengthened from 4.5 days during last year's National Day holiday to 5 days during this year's Spring Festival holiday. In popular destinations such as Sanya, Haikou, Kunming and Chengdu, the rental duration even reached 6 days or above.
China's home-sharing platform Tujia released a report on vacation rental before this Spring Festival. The data showed that shared home rentals in advance of the Lunar New Year recovered to 60% of the level of 2020 and over 70% of the customers preferred local trips.
High demand for high-end vacation rentals
Searches for popular shared homes in first-tier cities soared over 400%. In cities that have a large number of migrant workers like Beijing, Shanghai and Shenzhen, bookings for short-haul shared homes increased significantly, and the transaction value per customer grew 35% year on year. It has become a trend for families to rent homestays to celebrate the Lunar New Year, according to Tujia.
The company reported that bookings for shared homes in Beijing's suburban areas recovered to 40% and the transaction volume reached 60% of last year's. The average transaction value grew 38% year-on-year to RMB 4,400 (USD 681.4).
Due to restrictions on outbound travel, many tourists spent this Spring Festival in southern domestic cities with a warmer climate.
Tujia's data showed that the most popular tourist destinations for this New Year were Shanghai, Beijing, Sanya, Shenzhen, Chengdu, Guangzhou, Huizhou, Chongqing, Hangzhou and Suzhou, and more than half of them are in the south.