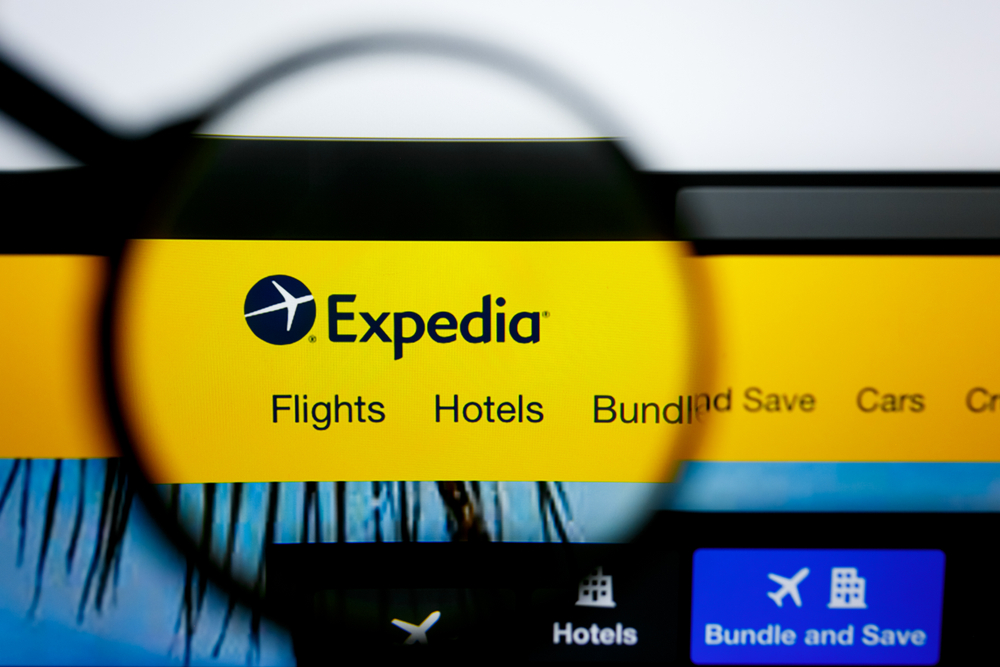 On February 11, 2021, Expedia Group issued an earnings release and will hold a conference call regarding its financial results for the quarter and year ended December 31, 2020.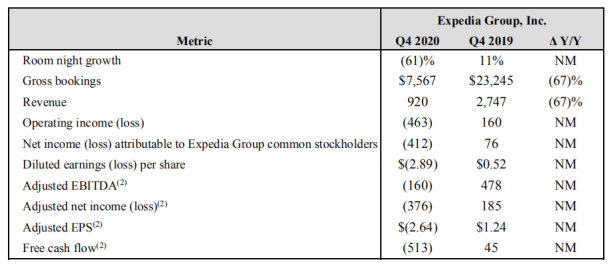 For the fourth quarter of 2020, total gross bookings decreased 67%.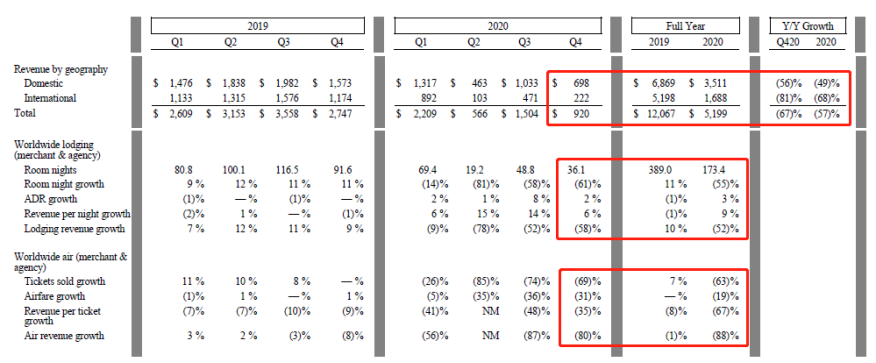 As a percentage of total worldwide revenue in the fourth quarter of 2020, lodging accounted for 86%, advertising and media accounted for 9%, air accounted for 4% and all other revenues accounted for the remaining 1%.
Lodging revenue decreased 58% in the fourth quarter of 2020 on a 61% decrease in room nights stayed, partly offset by a 6% increase in revenue per room night. Revenue per room night benefited from an increase in the percentage of room nights contributed by Vrbo, which has a higher revenue per room night than the rest of our lodging business as well as transaction revenue related to Vrbo's transition to merchant of record.
"The fourth quarter brought signs of hope in the form of vaccine approvals, but rising cases across the globe and rolling shutdowns of various travel markets made an impact. As a result, Q4 did not show any real sequential progress other than some signs of modest improvement around the holidays that carried into the early part of 2021," said Vice Chairman and CEO, Peter Kern.
"While the environment continues to be unpredictable, we remain keenly focused on reshaping and simplifying our business. We are proud of the teams' immense effort during such a difficult personal and professional time for all of us, and we look forward to much better outcomes for our customers and partners as the travel market rebounds."
Read original article