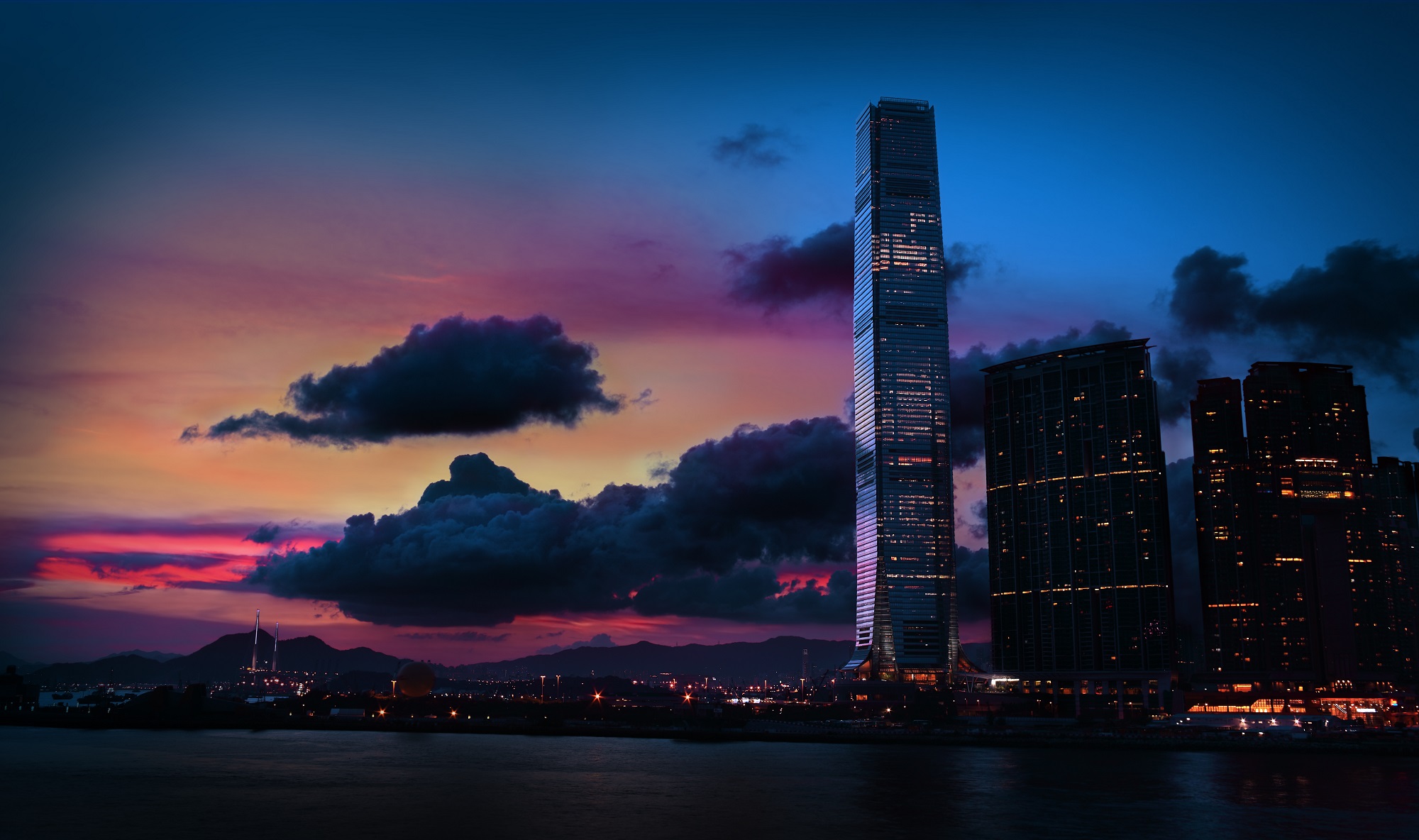 APAC hotel markets show continued signs of recovery
Unlike the declines in the U.S. or Europe, Asia Pacific hotel markets have continued seeing growth. In September, 70% or better occupancy levels were registered in key China markets such as Sanya, Shenzhen, Chengdu and Xi'an. And these markets were showing year-over-year growth in the metric, which is not common for most of the world right now.
Wyndham's Greater China RevPAR down by 29% in Q3
Wyndham Hotels & Resorts reported a USD 27 million net income for the third quarter this year, and an adjusted EBITDA of USD 101 million. Wyndham's Greater China RevPAR was USD 13.26 in the third quarter, down by just 29% year-on-year, while the company registered a steep 70% decline in the first quarter this year.
China's hotel industry sees steady recovery and new trends in H2
As China's hotel industry recovered in the third quarter of this year, the market prosperity index has also been rising steadily and climbed to -40 in the fourth quarter, nudging closer to the level of the second half of last year, according to hotel and travel consulting firm Horwath HTL China. The impact of the pandemic lingers, and Chinese consumers' minds and behaviors have already radically changed.
Meliá plans to expand in China despite Covid-19
Meliá Hotels International said it plans to keep increasing its footprint in China amid the pandemic, as the Spanish hotel group celebrates the opening of the luxurious Gran Meliá Chengdu. In the face of continued damage caused by Covid-19 across the world, China is proving to be a pioneering example for international hotel companies' recovery, according to Meliá.
Study tours provider Sanmaoyou closes million-dollar financing round
Sanmaoyou, a platform providing global travel and culture contents, has raised USD 1.5 million in its Series A+ financing round led by New Oriental Education & Technology Group. The investor New Oriental is bullish about the prospect of the platform that provides content related to both travel and general education, and believes that they can find synergy between their businesses.
Singapore to drop quarantine for Chinese visitors from Nov 6
Singapore will lift border restrictions on visitors from mainland China from November 6, a further reminder that the nation where the coronavirus outbreak first began is firmly on the road to recovery as the pandemic rages elsewhere. Visitors will have to undergo a coronavirus polymerase chain reaction test upon arrival at Singapore's Changi Airport. If the result is negative, they will be allowed to enter Singapore without having to serve a stay-home notice.
Japan eases COVID-19 travel curbs for China
Japan has eased travel curbs for China, Australia, South Korea and other countries and regions, Foreign Minister Toshimitsu Motegi said on Friday (Oct 30), as Tokyo steps up efforts to revive its economy while preventing the spread of COVID-19.
Flights from India to China's Wuhan all set to resume operation
India's national carrier is all set to operate flights to Wuhan on October 30. This will be the first flight operation to the central Chinese city. The Delhi-Wuhan flight has been announced after the cancellation of October 23 flight between Delhi-Guangzhou. However, those arriving from New Delhi will be required to undergo 14-day quarantine in the designated hotels.
Boeing's China aviation business in spotlight after Beijing sanctions on its defence unit
Aerospace giant Boeing is under the spotlight in China, the world's fastest growing aviation market, after Beijing said it would sanction the Chicago-based firm's defence subsidiary over arms sales to Taiwan.
China adds more domestic flights, supporting jet demand
China is planning to operate almost 20% more domestic flights in the next five months as the government looks to support the economy and compensate for a collapse in international travel. But total flight numbers are still likely to be down on last year, according to Argus calculations. China's civil aviation bureau and airlines have scheduled an average of 84,634 domestic passenger flights a week for the coming winter and spring season, which runs from October 25 to March 27, 2021.
China Eastern issues joint membership card partnering IHG, Guangfa Bank
China Eastern Airlines released its first joint membership card with a domestic bank and an international hotel group to tap the demand for domestic travel and serve participants at the China International Import Expo. The three-party credit card was released by the Shanghai-based carrier, the China Guangfa Bank and InterContinental Hotels Group (IHG) in Shanghai. Card holders can gain credits by booking flight tickets or hotel rooms as well as shopping.
Trip.com partners with Bangkok Airways FlyerBonus
Trip.com announced a partnership with Bangkok Airways' frequent flyer program FlyerBonus which will maximize rewards for its members when making hotel reservations on Trip.com. FlyerBonus members will earn 10 FlyerBonus points per USD 3 (or currency equivalent) excluding taxes and fees.spent when they book their stay with Trip.com, and have access to some of the best deals on over 1.4 million properties in over 200 countries and regions.
Trip.com Group's live-stream marathon generates USD 56 million in GMV
Trip.com Group's live-stream marathon and BOSS Live show on October 28 generated a cumulative transaction volume of more than USD 56 million and attracted a total audience of over 19.4 million viewers. As of 28 October, Trip.com Group live-stream programming, including BOSS Live and regional live-streams, has created a total of around USD 360 million in GMV, with a total audience of more than 150 million global viewers.
Marina Bay Sands launches flagship store on Alibaba Fliggy
Marina Bay Sands launched its flagship store on Alibaba's Fliggy platform on Oct 28. The iconic hotel in Singapore aims at reaching the Chinese consumers through its first partnership with Fliggy. The flagship store will participate in Alibaba's Singles Day annual campaign this year to offer consumers discount.
Frequent, more extravagant vacations lead travel trends in China
Trapped within their borders, Chinese consumers are channeling their overseas travel budgets to more frequent and longer domestic holidays as well as premium accommodation with add-ons. Speaking on a panel last week, Shimao Group's vice president Tyrone Tang shared that domestic travel is no longer confined to public holidays, and instead is taking place every weekend. Compared to pre-pandemic times, the Chinese are vacationing more within their home region, indicating a preference for nearby, accessible destinations.
Lotte prepares for return of Chinese travelers with Huabei payment tie-up
Lotte Duty Free says it is preparing for the return of Chinese travelers by introducing popular Chinese micro-loan payment service from Alibaba subsidiary Ant Group, 'Huabei', on October 27. Huabei, one of Alibaba's online payment platform services, has recruited 400 million Chinese users in five years since it launched. The service will be available from Lotte Duty Free's e-commerce site.
Lagardère Travel Retail extends China network with eight stores
Lagardère Travel Retail has extended its mainland China network with the recent opening of eight beauty and fashion stores at Shanghai Hongqiao and Shenzhen airports. Several brands are entering China's travel retail market for the first time, which the retailer said reflected its "ambition to bring innovation and dynamism to airport retail in China". The openings build on the recovery of domestic air traffic in China.