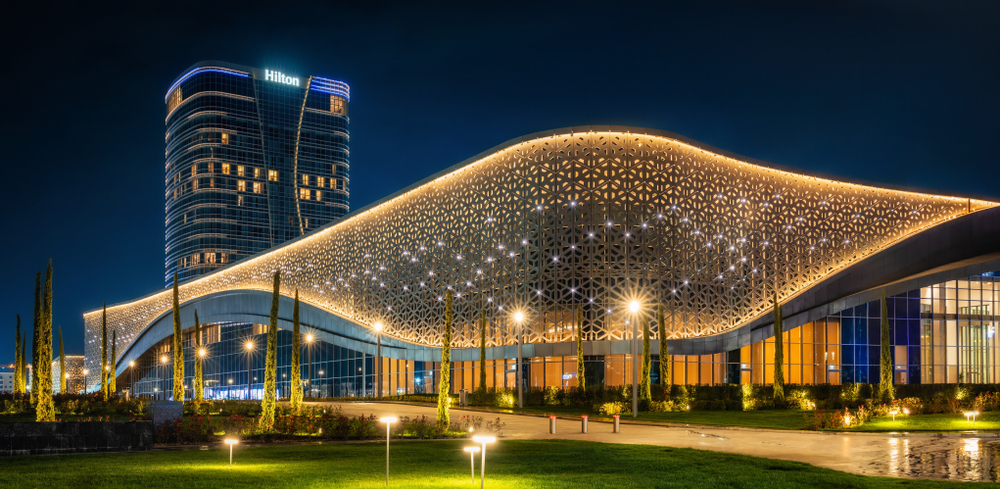 Hilton recently completed the relocation of its Greater China South headquarters to Shenzhen, celebrating the move with a ceremony rich in traditional local elements. The relocation means that Hilton will maintain robust development in the post-pandemic era, reinforce its strategic presence in South China, and drive further expansion in the region, as it steadily advances towards its goal of 1,000 operating hotels in China by 2025.
"South China has always been a key business development region for Hilton, and as of today, we have nine Hilton brands operating or in pipeline here. The region boasts abundant tourism resources and attractive destinations, along with a dynamic economy, impressive growth, and a strong demand for business travel. Furthermore, the Guangdong-Hong Kong-Macao Greater Bay Area plays a strong role in China's economic development and opening up, and has huge potential for further growth," said John Burger, Vice President of Operations, Hilton Greater China & Mongolia (GCM) South. "All functions of the Hilton China South headquarters will be further strengthened after the relocation, thus laying a solid foundation for Hilton to achieve its 2025 goals."
"Along with the relocation of the group headquarters, the Hilton Garden Inn Greater China headquarters has also moved to the new location in Shenzhen. With the resumption of business travel and gradual economic recovery, hotel brands that can meet growing demands for consumption upgrades while also having a strong risk resistance capacity - such as Hilton Garden Inn - have won favor with owners and guests," said Li Xianfeng, Vice President of Select Service Brands, Hilton Greater China and Mongolia. "Hilton Garden Inn currently boasts 22 operating hotels and over 70 hotels in the pipeline across Greater China as of the third quarter of 2020, averaging four additions to the portfolio per month in 2020. The relocation will help us develop closer ties to a market with enormous potential for continued development."
Read original article