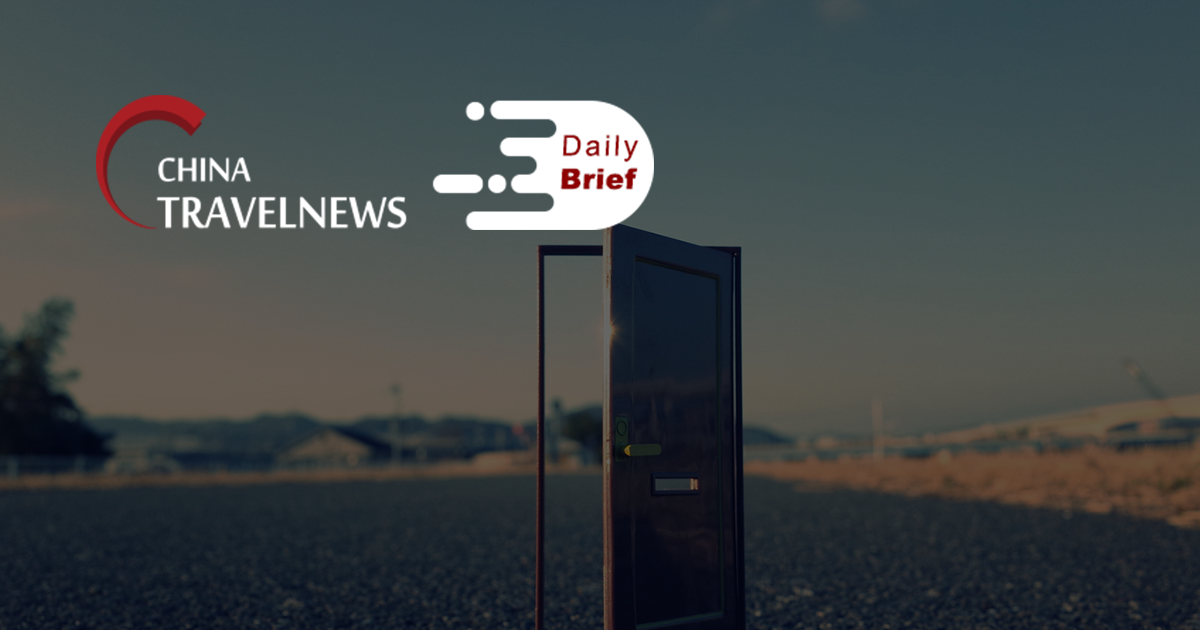 Marriott sees a full hotels recovery in China next year
>> Marriott CEO Arne Sorenson said the company will likely need three years to return to pre-pandemic 2019 level. But the hotel executive maintained Marriott is "closest to being back to normal in China." Sorenson said China could be back to pre-pandemic revenue performance as early as next year. China's rapid rate of hotel recovery stems from a central, fast response to the virus with tight lockdowns, which may not be available elsewhere.
Asia Pacific accounts for 41% of global scheduled flights in August
>> A total of more than 1.84 million flights were scheduled worldwide in August this year, accounting for just 53% of those in August 2019, according to travel data and analytics company Cirium. The top 5 airlines by flight volume compared to 2019 were American Airlines, China Eastern Airlines, Delta Air Lines, Southwest Airlines and United Airlines. The Asia Pacific region accounted for 41% of global scheduled flights.
Cathay Pacific aims for "survival" as it grounds two-fifths of passenger fleet
>> Hong Kong's Cathay Pacific has grounded two-fifths of its passenger fleet for the "foreseeable future", warning it will not survive COVID-19 unless it restructures and adapts for a post-pandemic future. Executive director Ronald Lam Siu-por said it was clear the 73-year-old airline was "facing a long and uncertain road to recovery" as it planned a sweeping restructuring that could be unveiled as soon as next month.
US revokes 14-day quarantine for travelers from Chinese mainland
>> The US will loosen travel restrictions on people from the Chinese mainland from Monday, and it will revoke the earlier 14-day quarantine requirement. The US Department of Homeland Security said it will terminate arrival restrictions on flights carrying persons who had recently travelled from, or were otherwise present within, Chinese mainland. The move could speed up personnel exchanges between China and the US, but the number of passengers depends more on the number of flights.
China retaliates against Trump by limiting travel of US diplomats
>> China retaliated against the Trump administration order of October 2019 limiting the movement of Chinese diplomats within the United States by imposing similar restrictions on American diplomats in China.
Singapore Tourism inks $1.5 million deal with Klook to promote local travel
>> The Singapore Tourism Board and online booking platform Klook have launched an SGD 2 million (USD 1.5 million) marketing partnership to promote local tourism and lifestyle offerings under the SingapoRediscovers campaign, the organisations said on Monday. The deal comes after Singapore launched an SGD 45 million marketing campaign in July to encourage local holidays amid a plunge in foreign visitor arrivals due to COVID-19 travel restrictions.
Chinese investor grows Slovenian aviation empire
>> Chinese businessman Kai Dai, who last year registered a new airline in Slovenia, recently became the part-owner of the Adria Airways Pilot Academy, fuelling speculation his company, Kylin Prime Capital, may become an important player in the country's aviation sector. The Chinese-backed company established European Prime Airways last year, with Slovenia's business registry indicating its main activities as being passenger and air transport.