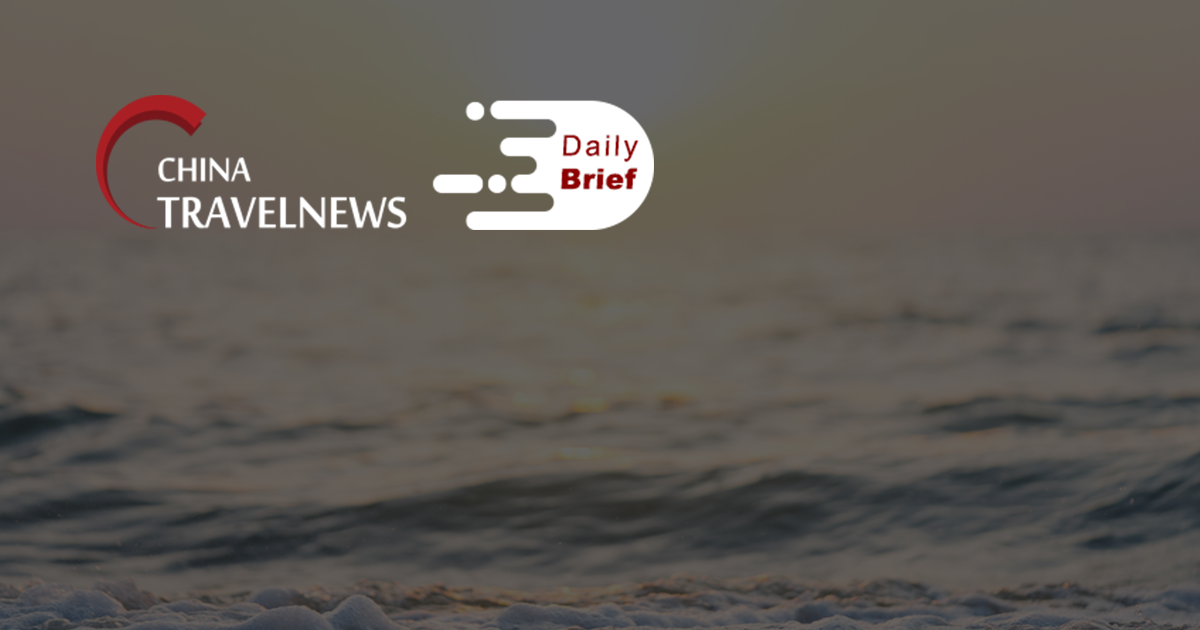 Hong Kong's Ocean Park to tap "staycation" market with new activities
>> Hong Kong's Ocean Park will introduce camping, hiking and yoga experiences in October to tap the evolving "staycation" market amid the coronavirus crisis, its new chairman has said, adding that he does not expect the loss-making business to be profitable in a year.
Cathay Pacific partially forgo wage aid from government, paving way for lay-offs
>> The Cathay Pacific Group will apply for a limited amount of help from the Hong Kong government's wage subsidy scheme, in a closely watched move indicating how soon it can lay off staff during the coronavirus pandemic. Analysts noted that by forgoing more wage help, the Cathay businesses are free to reduce headcount as early as next month as part of a wider restructuring to adapt to a changed future that will see far fewer staff, flights or planes needed for at least four years.
Deal renewal between TravelSky, China Eastern delayed due to COVID-19
>> TravelSky has applied for and gained a waiver from Hong Kong Stock Exchange regarding the strict compliance requirements of reaching transaction agreements with China Eastern. The company said since the outbreak of COVID-19, the government has imposed several restrictions on travelling and gathering, thus the negotiation between TravelSky and China Eastern has been interrupted and delayed to certain degree.
China begins $4.9 billion expansion project at a Silk Road airport
>> China has started a RMB 33.44 billion (USD 4.9 billion) expansion project at Zhongchuan International Airport in Lanzhou, the capital of Gansu province. The project is the third phase of the overall expansion program at the airport as local authorities seek to redevelop the facility as an air transport corridor along the Silk Road, reported Xinhua. Under the expansion project, two new runways and a terminal will be developed.
CDFG wins new Chengdu Airport contract
>> China Duty Free Group has signed a contract to operate a new 4,103 sqm store at the International Departures Hall of Chengdu Airport. CDFG operates a sprawling duty free empire across China's hub airports including Beijing Daxing, Shanghai Pudong, Guangzhou among many others. Chengdu is the fourth busiest airport in China and benefits from the 'strong purchasing power' of the travelers it serves.
Accor announces its first flagship Fairmont Resort in Greater China
>> Fairmont announces its grand entrance in Sanya, in partnership with Hainan Keenwin Holdings. The newly refurbished Fairmont Sanya Haitang Bay is set to be the new icon of Sanya for prestigious and distinguished hospitality experiences.
Vietnam's Hoiana taps Shiji Group to provide a full suite of hospitality technologies
>> Shiji Group announced that Hoiana, Vietnam's first fully integrated resort, has gone live with a variety of hospitality technology products that it provides. The luxury integrated resort is a joint venture between Suncity Group, VMS, and Vina Capital, combines renowned hotels, a world-class golf course, original dining concepts, and exciting entertainment outlets.