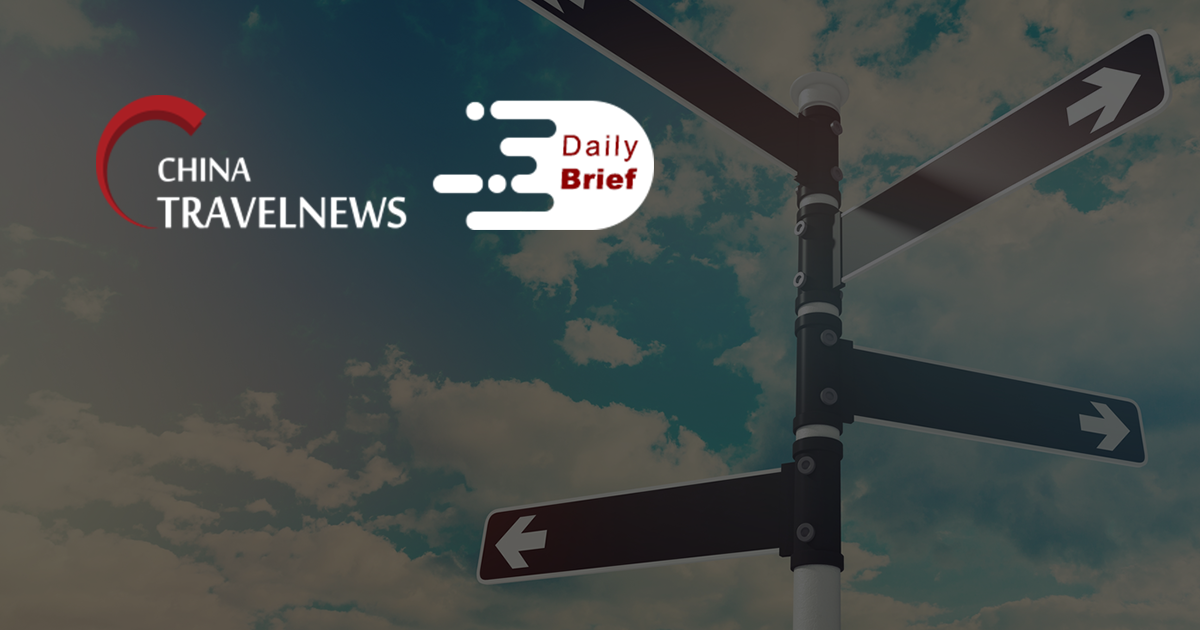 China will gradually resume direct international flights to Beijing
>> China's aviation regulator said it will resume direct flights to Beijing from eight countries including Thailand, Cambodia, Greece, Denmark, Sweden and Canada from Sep 3. In March, Chinese authorities ordered all international flights to Beijing to be diverted to other airports as their first port of entry, as the capital stepped up measures to battle imported infections. The Civil Aviation Administration of China said it would reimpose such curbs if more than three passengers test positive for the coronavirus upon arrival and load factors on such flights would be strictly controlled.
Greater China aircraft lessors flooding into global top 50 ranking
>> Despite COVID-19, the number of Greater China-based aircraft lessors in the global top 50 jumped by more than 40% by the end of the second quarter this year compared with Q4 2019, according to airlines data researcher Cirium. But in terms of portfolio value and fleet size, the Greater China lessors account for just 19% and 15% of the top 50 totals respectively. Lessors like Singapore-based BOC Aviation have used their parents' financial backing to support customers and bolster their fleets by adding aircraft via large sale-and-leaseback deals.
China's summer holiday travel boosts domestic tourism
>> Recovery in China's domestic tourism sector is picking up pace thanks to the summer holiday travel rush. Trip.com data showed the number of families that booked travel products on its website jumped by 400% compared with a month ago and now account for 34% of all travel bookings. More than 80% of those asked have plans to travel in the second half of the year, and 80% of those are now contemplating long-distance travel to other provinces.
China opposes U.S. restrictions to Chinese diplomats work-related activities
>> The Trump administration on Wednesday stepped up its battle with China by further restricting the ability of Chinese diplomats to travel, hold meetings with academics and host cultural events in the United States. The Chinese Foreign Ministry has said it will make legitimate responses to the Trump administration's latest restrictions on Chinese diplomats citing security reasons.
ONYX Hospitality names China head, looks to long term expansion
>> Bangkok-headquartered hotel group ONYX Hospitality appointed Ethan Cai as the group's China head and vowed to strengthen its long-term expansion in the Chinese market. ONYX currently manages and operates around 50 hotel and apartment properties in Asia, aiming to become the best mid-size hotel management group in the area.
Hanting marks 15th anniversary, eyes 5,000 outlets in 3 years
>> Chinese budget hotel brand Hanting eyes rapid expansion with a portfolio of 5,000 outlets in two to three years and 10,000 by 2028 focusing on an intelligent service approach. The hotel operator has opened 2,600 outlets in 357 cities across China so far with receptions of 80 million per year, it announced as it marks its 15-year anniversary.
China preparing for travel boom during October's National Day
>> China is gearing up for a surge in domestic tourist trips as COVID-19 has been mostly subdued, with high-speed train tickets to many destinations already gone for the first day of the National Day holiday on Oct 1. About 1,346 flights are expected to be added connecting Haikou with major tourist cities and about 180 flights are scheduled to resume operation.
Flight bookings from Beijing to Xinjiang surge 120%
>> Searches for air tickets to northwestern China's Xinjiang region on online travel app Qunar surged 300% on a daily basis as of 3 pm Wednesday, while bookings for flights to Xinjiang increased 27% as of the same time. Bookings for flights from Beijing to Urumqi, Xinjiang soared 120% and those from Xi'an to Urumqi were up 77%, according to Qunar.