Global tourism is still reeling from the relentless onslaught of coronavirus, and travel companies are forced to cut back marketing budgets and delay product launches while grappling with bringing in new customers.
The industry has to rethink the purpose of digital innovation in products and marketing, and how to become more risk-resistant.
Regardless of the ups and downs in the market, we should stay focused on our objectives and strategies. Peter Drucker once said that the purpose of business is to create a customer, and the business enterprise has two - and only two - basic functions: marketing and innovation.
Innovation creates value and marketing spreads the word of the value. So companies should stay focused on innovation and marketing. In this era of enormous uncertainties, we are still seeing efforts and endeavors by travel brands, like live-streaming campaigns, advance purchase offerings, emerging technologies and product applications.
Innovation deserves recognition. With the recent launch of the 2020 Digital Travel Awards, we aim at recognizing the novel and creative marketing ideas and the innovative products in the travel space.
The 2020 Digital Travel Awards, hosted by TravelDaily and supported by a professional award management team and respected judges, will present two award categories: Innovative Marketing Award and Product Innovation Award. The event will showcase excellent marketing and product innovation cases to offer valuable references guiding the industry's transformation strategies.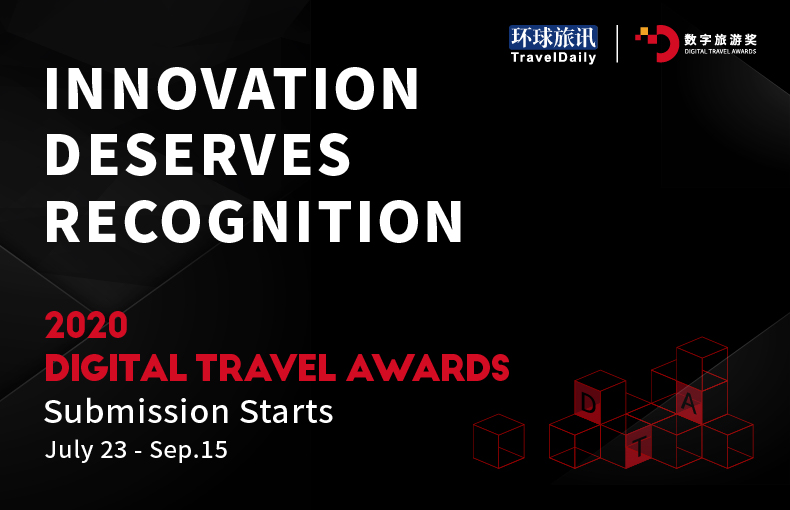 Innovative Marketing Award
The Innovative Marketing Award recognizes marketing campaigns run between July 2019 to September 2020 that show exceptional strategic planning, creative content and conversion.

Eligible Participants:

Online travel, hospitality, airlines, destinations & tourist attractions, cruise and car rental companies.
Product Innovation Award
The Product Innovation Award recognizes innovative products launched between January 2019 and September 2020 that meet users' needs or improve operational efficiency, with great commercial results.

Eligible Participants:

Online travel, hospitality, destination & tourist attractions, airlines, cruise and car rental companies, or technology companies providing the travel sector with innovative products/services.
Why you should participate
* Highly credible award recognition: The Gold Award winner is selected by respected judges through a professional and impartial evaluation system.

* High-level industry exchange: The finalists gain opportunities to build connections with distinguished guests at the TravelDaily Conference and the Digital Travel Awards Dinner Ceremony.

* Extensive Brand Exposure: Winning and exceptional entries will be curated in the Digital Travel Award official website and related channels. TravelDaily will publish news reports on the awards throughout the process.
Entries submission starts on July 23 and ends on September 15. Click here to learn more about the Awards and apply for them!