Ctrip, part of Trip.com Group, a worldwide leading online travel services provider, today officially launched the IHG Flagship Store on its platforms, as part of a collaboration with the InterContinental Hotels Group (IHG). This makes Trip.com Group's Ctrip the first online travel agent (OTA) to have worked with IHG to open an online flagship store, and will allow over 300 million Ctrip members in Greater China to register with the IHG Rewards Club.
The IHG Flagship Store will allow Trip.com Group's Ctrip members to gain access to exclusive membership offers, stay points and other member benefits from more than 470 IHG hotels across Greater China. In addition to the flagship store, the two companies will also launch a membership-matching programme, whereby Ctrip Diamond (and higher) members will receive a direct membership status match for the IHG Rewards Club when joining through the IHG Flagship Store.
This collaboration between Ctrip and IHG is reflective of the OTA's continuous efforts to deliver a pleasant, seamless and efficient travel experience. Ctrip continues to invite hotel partners across the globe to feature their products and services on its platforms.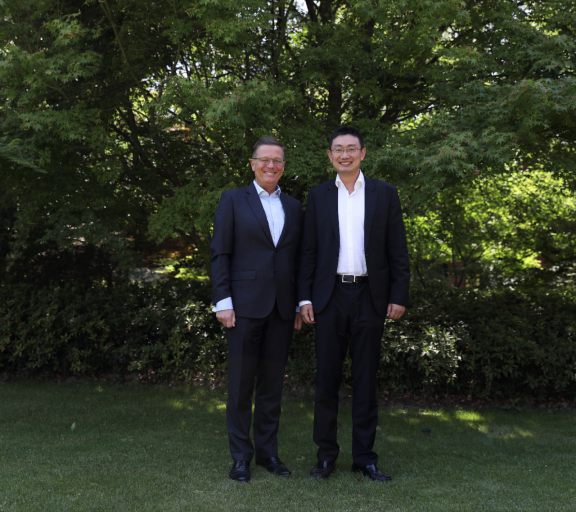 Photo: Jolyon Bulley (CEO of IHG Greater China) and Ray Chen (CEO of Accommodation Business Trip.com Group)
Chief Executive Officer of Accommodation Business at Trip.com Group Ray Chen said, "We are delighted to work with IHG Group, as part of this win-win collaboration further enriching the travel experience for our customers."
Jolyon Bulley, Chief Executive Officer of IHG Greater China, said, "The partnership between two top players in the travel industry came as early signs of lodging demand returning in China. We are looking forward to better leveraging the integrated resources of both sides, providing more IHG Rewards Club members with a richer range of benefits."