ChinaTravelNews, Ritesh Gupta – Chatbots are helping in increasing efficiency in the travel sector, in areas like customer service and bringing down human resources costs for airlines and OTAs. For example, when there is a spike in demand for interactions with an airline or an OTA, such as during rough weather or peak travel season, a chatbot can share pertinent information, and travelers don't have to wait until a human representative is available.
However, the jury is still out on how many conversational chatbots can be relied upon. While they are useful in providing instant customer support and certain tasks such as collect data for simple bookings, brands are still cautious in adopting them, especially in customer-facing touchpoints, since there have been instances when chatbots have failed to deliver, and it's uncertain if they might repeat the same mistake.
In one instance with a top online travel agency (OTA), a user browses accommodation options through the mobile app and then drops out and doesn't book the first time. Then the user logs in after half-hour for another session, and books a room this time. In the meantime, the same user receives a retargeting email based on the first session, with a link to go back to the app and complete the booking. When the user clicks on the link and interacts with a chatbot for in-destination activities, the chatbot fails to respond!
The point of using chatbots
"The best chatbot should provide a personalized experience," says Guanchun Wang, CEO, Laiye, a Beijing-based AI specialist.
"For the chatbot to work properly, it requires a lot of information. If a booking is already made but the chatbot didn't have the information, it is because there was something amiss. All the consumer-related systems need to be integrated and update the chatbot accordingly. Chabot is the interfacing layer. It can only work well when the underlying infrastructure is already in place. Lots of information needs to be integrated rather than being in silos," explained Mr Wang, who indicated that the efficacy of AI is on the rise.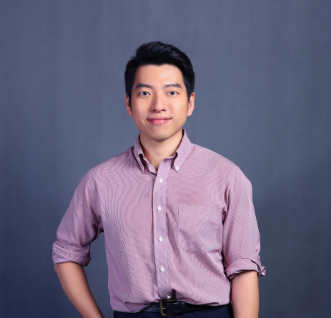 Guanchun Wang, CEO, Laiye
Laiye, which recently completed its $35 million Series B round, is currently operating chatbots for top OTAs and for other companies in China. "Customer support chatbots for Meituan and Ctrip can attain 90-95% accuracy rates, and the booking ones for Tongcheng and Qunar have shown 80% task completion rate," he said.
Laiye can set up a chatbot within an app, working with app developers. "In addition to the digital assets like website/ app of a brand, we can also embed a chatbot in a WeChat official account or their WeChat Mini-Program," Mr. Wang said.
The value of chatbots in travel operations
Chatbots operate in many forms. There is the Q and A chatbot, whose value can be evaluated based on recall and accuracy, and the task-oriented chatbot which can be evaluated on task completion like booking a seat in an airplane via an OTA, according to Mr Wang.
The Chatbot technology has been improving as natural language cognition and processing are becoming sharper to serve the customer better. What's more, multilingual support has become available, and the security of customers' data is addressed with the undertaking that a chatbot doesn't stockpile any sensitive user account details.
"By connecting customers to their brands via bots, airlines and travel companies can effectively have a one-to-one conversation with every customer they have. The data that is created is quite valuable.
The knowledge that is being derived, just like any other customer touchpoint, can provide for a deep understanding of the customer," said Iñaki Uriz Millan, CEO of Caravelo. The Barcelona-based company is associated with 14 chatbots for the travel sector, including MA.R.V.I.E. for Scoot Airlines, Vane for Volaris and Finn for Finnair. He said the data gleaned by bots can be utilized to support future business decisions and better serve customers at a more personalized level.
"Chatbots allow users to receive faster and more direct services," said Leah Wang, Head of International Affairs of Ctrip. The group has chatbots for both Ctrip's and Trip.com's websites and apps since 2016. "Currently, over 75% of post-sales inquiries related to hotel bookings and air ticketing can be handled by our AI customer service chat-robots. Hotel and air-ticket related inquiries are performed by chatbots, greatly improving efficiency and quality of service. Such technology has been applied to increase the efficiency of service for over 100 million people since 2016."
Airlines are relying on chatbots to improve operational efficiency for the call center-related operations. Another functionality is supporting online customer support team – for ticket booking/ post-sale questions. "We can handle half a million requests for customer support a day on peak days at peak seasons, say during the National Day holiday or Labor Day. If all of these queries have to be handled by a human, then it would require massive resources to cater to such requests." As for the mix of text and voice interactions, Laiye's Mr. Wang said, 85-90% was text.
He said chatbots can understand simple or complex customer input, such as "I want to book a flight", or "I want to book a flight from Shanghai to Beijing before 10 AM tomorrow morning". The bot can give recommendations accordingly. "Chatbots streamline the interaction process. A booking can be completed in 3-4 turns, each turn involves one request/ dialogue from a user and a response from the Chabot. In case of a loyal traveler, one can say buy a ticket to Shanghai, the chabot would know the location and even preferences depending upon the previous interactions/ record," he said. This means that the more a user interacts with chatbot, the better the chatbot's understanding.
Making up for chatbots' shortcomings
In cases where a chatbot fails to provide the desired answer or is unable to complete a task, a human agent can step in. "In the minority of cases where the chatbot is unable to solve a customer's query, they will immediately be redirected to one of our customer service representatives," said Ctrip's Ms. Wang. Ctrip runs domestic call centers, with over 10,000 employees who are adept at handling queries for a vast array of products. Ctrip is also strengthening its overseas call centers, and opening more in Edinburgh, Seoul and Tokyo to improve local service capabilities. "For example, our Trip.com call center in Edinburgh covers six languages, including English, Russian, German, Italian, French and Spanish."
Specialists point out that chatbots aren't yet ready for complex tasks, such as moving from point A to point B. Such task-based interactions are much more complex than others.
Laiye's Mr. Wang acknowledged that the functioning of chatbots is a work in progress. But Chinese companies aren't behind anyone in conversational interfaces, he indicated. "The efficacy of AI (artificial intelligence) is on the rise, and the solutions being developed here are as effective as anywhere in the world," Mr. Wang observed.