ChinaTravelNews, Ritesh Gupta – Online travel agencies (OTAs) in China, led by Ctrip, aren't averse to investing in the travel e-commerce category. They assert that they aren't willing to sacrifice customer value for short-term financial interests. Even as there is no dearth of optimism around the way GMV, specially that of top OTAs, is expected to grow, the category on whole needs to look beyond their price-driven focus to gain edge in this competitive marketplace.
The war around pricing benefits travelers as it enables many people to travel. On the flip side, the cumulative commoditized approach of the majority of OTAs does curb innovation to an extent.
"This (focus on being price-driven) isn't enough. If OTAs intend to add value, then they need to look at customization – offering what the customer is looking for," said Ming Foong, MD Greater China and Online Business Group, Asia Pacific at Travelport.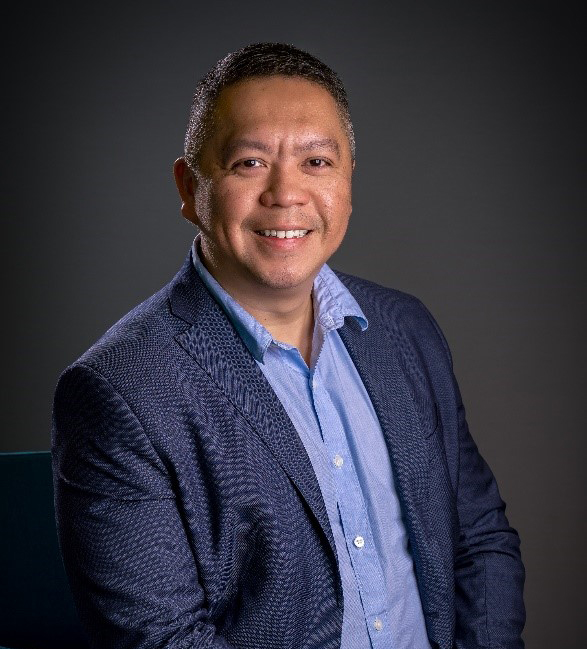 Ming Foong, Managing Director, Greater China & Online Business Group Asia Pacific, Travelport
Companies like Ctrip have managed to position themselves a one-stop shop for trip essentials by continuously refining its product strategy via a diligently crafted ecosystem through their open platform. But specialists believe there are areas that most OTAs in China can focus on to improve upon their efficiency. The total travel spending in China was about RMB 5.4 trillion last year, and Ctrip's share was 10%.
Customized content
Sifting through a gamut of choices available on various sites is time-consuming and OTAs need to sharpen their merchandising tactics to go with their top-notch data-driven e-commerce plan of action. Also, for the fact that suppliers themselves are looking at ways to provide superlative content, such as videos or virtual reality experiences, OTAs have to improve offer relevance to build engagement and improve conversion. "OTAs must enable visitors' ability to compare different product offerings – not just around the price, but also show what is included in the fare and what is available for an additional fee," said Foong.
Travelport asserts that its platform is not just about price and speed, but also relevance and bookability of search results, including branded fares and ancillaries. Citing an example, Foong said today airlines' economy class offerings have gone beyond the traditional fare and schedule-based model and now feature options such as checked bags, seat selection etc. "OTAs can go deeper and provide worthy details around what passengers can avail when they plan a flight booking. OTAs in China aren't looking at this today," he added.
"With branded fares and up-sell opportunity (relying on imagery, descriptions and key attributes such as seats, bags, meals, Wi-Fi and lounge access), we witness up to 30% take-up rates (up-sell opportunities) by consumers, who aren't necessarily after the cheapest product out there," he added.
Travelport, which currently has more than 260 airlines live with branded fares content, isn't working with any OTA in China to strengthen their merchandising with such approach, but plans to initiate the same in the near future.
Foong said one aspect where customization can be set up is around the persona groups - families, couples, backpackers etc. "OTAs can work out rules according to each search type," said Foong. According to Travelport, OTAs have been working on customizing their search results based on pre-determined and relevant criteria. The search rules can be finalized by particular routes, the time of day etc.
OTAs tend to be transactional. "There isn't enough focus on brand building and incentivizing the traveler to make a repeat purchase. Also, the service component is going to be important going forward in order to build trust," he said. "OTAs are still very focused on single transactions and single products." He said one reason is the lack of customer segment focus and understanding different customer value, for instance, separating repeat vs. single visit etc.
Counting on data
Foong said OTAs in China aren't counting on business intelligence. "There is a lot of data out there. But OTAs don't act on data or it isn't complete for them to reap benefits (via actionable insights). They tend to rely on one-dimensional data around travelers. There are search data and booking data, but OTAs don't rely on market data. It is a key data source with GDSs that can be capitalized upon for assessing the passenger demand. It is important to leverage customer's intent, how they make their choices during various phases of their journey. All of this can contribute in intelligent business decisions, resulting in customized and relevant products for various personas. Eventually this is reflected in the conversion rate on OTAs' platforms," explained Foong, who added that such analysis is yet to explored by OTAs in China.
"Apart from a few very large OTA, online travel brand awareness and loyalty is low. This is fairly unique for China. There are a lot of choice and a lot of churn, OTAs are here today gone tomorrow. The multi-layer purchase process (a booking involving many layers – for instance, a user clicks on an online display ad to reach a travel platform which features meta-search results and eventually the user books a ticket from an OTA's inventory) also means that data is very fragmented and difficult to be consolidated to understand the consumer better," added Foong.
Foong added that Travelport is currently working with the likes of IBM and Microsoft to develop and integrate new innovation into the group's product and services such as artificial intelligence, AR and VR. One of the areas where initiatives related to data science would be related to helping OTA in what to offer. "The average OTA is neither focused too much on building direct traffic, nor have they the resource in business intelligence and corporate intelligence in crafting a relevant offer." He further added, "We look at anyone who transact (who provide a platform for a booking) travel purchase online as a Digital Travel Agent. So we do not limit ourselves by only working with OTAs in the traditional definition. Consumer behavior and needs drive device/ channel usage. These are conduit for consumers in their purchase cycle. Travel agents need to look at the end to end process, from travel intent, to choice selection to purchase decision, during the trip, post trip as a holistic set of engagement to be able to meet changing consumer demands."
The group believes that the combination of cloud, machine learning, mobile-enabled APIs and data and analytics paves way for insights that can help the likes of OTAs in their key decision-making.
Connectivity
Other than enhancing the quality of content and sharpening the merchandising capabilities of OTAs, Travelport is also looking at industrialization of IATA's XML standard, New Distribution Capability (NDC).
One of the areas where NDC can contribute for OTAs is richer content with tailored shopping options. But, it is too early for the industry, to talk about standardization or mass adoption of the standard.
Acknowledging developments where Fliggy and Qunar have signed NDC API distribution agreements with the likes of Lufthansa, Foong mentioned that the strength of an aggregator lies in aggregating content from suppliers like airlines and offer it as a single source of content. For its part, Travelport has been offering content, including air, hotel, car, high-speed rail, branded fares and ancillary services, through a single API connection. But when it comes to offering content such as Branded Fares, Travelport has worked on proprietary connections with airlines. "We do have specific partnerships with airlines (for NDC), but as an aggregator scaling up is a work in progress," mentioned Foong.
"We are exploring ways of working together within the NDC framework, with our airline and agency partners" concluded Foong.
Ming Foong, MD Greater China and Online Business Group, Asia Pacific at Travelport is scheduled to speak at the upcoming 2018 TravelDaily Conference on September 20 at Shanghai Convention & Exhibition Center of International Sourcing.