Six startups have been selected out of 50 candidates for the final of the 2018 China Travel Innovation Award, a featured event of the TravelDaily Conference to be held on September 19.
At the event, the finalists will present their innovative products or solutions on trip planning, digital innovation models, train ticketing, intelligent hotel solutions, AI-powered interaction or dynamic packaging technologies.

Xiaodiqiu Technology brings together small-group FIT travelers from WeChat communities and appeals to them with niche itineraries after studying their preferences and interests. It targets the growing 12 million middle-class population in China, through tackling obstacles such as tedious booking processes, the homogenization of group tours and the lack of awareness about long-haul destinations.
Xiaodiqiu has partnered with more than 50 domestic and international travel service agencies and travel experts to launch activities at off-the-beaten-track destinations in Africa, Europe, Southeast Asia and other regions.

Lufthansa Innovation Hub is the digital innovation unit of the global aviation conglomerate Lufthansa Group, derived from its "7to1" initiative launched in July 2014. As part of the program, Lufthansa intended to invest over €500 million in innovation and digitization by 2020.
LIH aims to explore business opportunities that arise from the interface between Lufthansa Group and the global travel tech space, so as to build innovation prototypes, such as new flight reservation methods that help travelers skip the check-in process.

TrainPal is a train-booking app dedicated to finding the best train fares for travelers with its smart engine and unique algorithm.
TrainPal is a professional in split ticketing, and travelers are able to save an average of 37% on train fares with the split tickets feature. Split tickets work in exactly the same way as a conventional "through" ticket, except that travelers hold more tickets for the same journey with the former, rather than only one "through" ticket.
TrainPal is a Ctrip (International brand as Trip.com) app accredited by National Rail. Ctrip Group has signed an agreement with RDG and authorized to distribute UK rail tickets worldwide.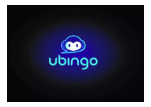 uBingo is a smart hotel solution. Through smart phones and a hotel management system, uBingo reduces costs and increases hotel revenue and guest satisfaction.
In addition, it also provides high-quality sightseeing attractions and shopping experiences for tourists, and targets consumers with its last-minute sales solutions for tour operators and shopping stores.

Laiye is an AI interactive platform powered by natural language processing, multi-round dialogue management system and context-based recommendation technologies.
Its major product, Wul.ai, allows enterprises to build their own chatbots to increase sales revenue, marketing ROI and service efficiency through a whole package of business messaging and conversation solutions.
So far, the company has partnered with clients like China Mobile, Wyeth, McDonald's, Meituan and Ctrip.

Chongqing Zhouyou Technology was founded in 2014, and has established its travel brand Luckytrip and venture into last-minute booking, weekend air packages and other air travel products.
Focusing on the development and application of dynamic package technologies, Zhouyou Technology provides one-stop solutions for airlines, hotels and OTAs.