When Formula One auto racing's season-opener in Australia gets under-way this weekend the eyes of the world will be on it. One sponsor has less reason to be worried about the outcome than the others.
The result of a race is usually all-important for sponsors. The higher the race position of the cars their logos appear on, the more exposure they tend to get on television. On the other hand, the worst case scenario is that the cars crash as this puts the brakes on the TV exposure. One sponsor has managed to swerve around this risk.
Hilton is one of the world's largest hotel operators with more than 856,000 rooms across 5,200 properties in 105 countries. It is also one of the world's most well-known brands so you wouldn't expect it would need to promote itself through sponsorship. But, despite its scale, Hilton has rivals so exposure through sponsorship helps it stay ahead of the game which is why it is involved with F1. Indeed, it is one of the oldest sponsors in the series.
Hilton's logo is on the rear-wing end-plate of the cars run by McLaren, the second-most successful team in F1 history. It has been a sponsor since 2005 when the deal was announced by McLaren's former team boss Ron Dennis and Ian Carter who was then the chief executive of Hilton International and is now President, Global Development, Architecture, Design & Construction.
Hilton's 13-year tenure as an F1 sponsor is more than double the average which came to 5.7 years in 2016. Last year it announced that it will remain with McLaren until at least 2021. There is good reason for this.
Customer loyalty schemes are increasingly becoming key battlegrounds for hotel chains. Online competition has driven down pricing and customers know they have to shop around to get the best deal. It puts a premium on loyalty and has fuelled an overhaul of retention programmes which were once seen as incidental to the core business of a hotel chain. They are now key to driving revenue and marketing due to the customer data which is captured. The more unique the benefits, the greater the chance that customers will sign up. This is where F1 comes in.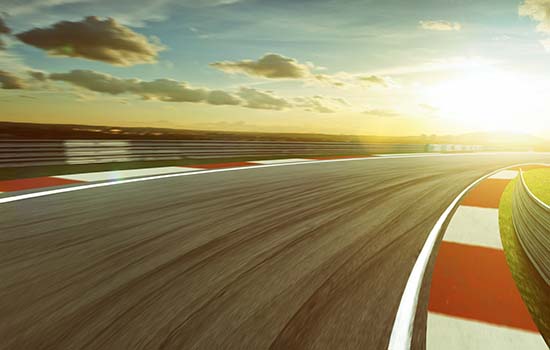 Hilton doesn't just use its F1 partnership to drive awareness of its brand but to tempt travelers to sign up to its Hilton Honors loyalty scheme. They can use their points to bid for items like race suits, behind the scenes tours of McLaren's F1 garage and even the chance to work for the team at a Grand Prix.
This is complemented with member-only competitions offering prizes such as VIP trips to races where the winners eat at the same restaurants as the drivers and stay in the same hotels as them. Hilton has this kind of access as McLaren prioritizes its hotels when the team is traveling. That is just the start.
Carter coupled this with a smart B2B strategy which has seen Hilton build relationships with hotel owners in F1's corporate hospitality area and sign deals with other sponsors through relationships forged in the nerve center of the series, the paddock. With a total of around 200 sponsors in F1 Hilton still has plenty of ground to gain even after nearly 15 years in the series.
It has carefully integrated its F1 sponsorship into its business divisions to drive revenue rather than just exposure as is usually the case. This insulates it from the unpredictability of race results and makes it easy to track the return on investment and thereby justify the deal. That is the formula for Hilton's staying power in F1 and Carter explained to us how he came up with it.
Hilton have been a trusted partner of McLaren for over a decade. McLaren rely on Hilton as their hotel partner of choice at every Grand Prix where there is Hilton presence as well as outside of races for their general business travel. McLaren also host a range of meetings, events and utilize restaurants in a great number of our 5,000+ global properties. In addition, Hilton accommodate many of McLaren's partners as an extension of the strong relationship we hold with the team.
Read Original Article