Evergrande Hotels & Resorts officially joined the Asia-Pacific Council on Hotel, Restaurant, and Institutional Education (APacCHRIE) as a premium member of the council. Both sides agreed to have comprehensive exchanges and cooperation to make a win-win situation in future.
The group has adhered to the aim as a first-class hotel group and initiated the "N+1" model, successfully opened and operating 13 self-managed hotels, including the Evergrande Venice Resort by the most beautiful seaside of East China. Moreover, during the past few years, the group purchased 3 international mandatory management projects by means of Merge & Acquisition, Amanfayun, Amandayan and St. Regis, Chengdu respectively.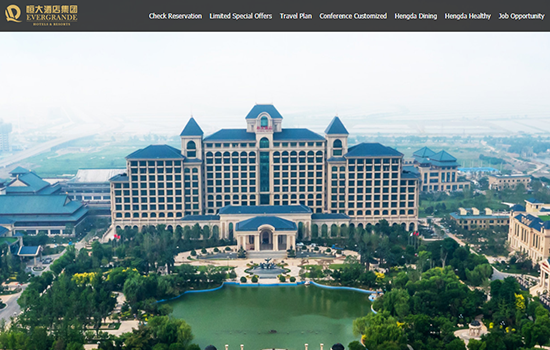 The group's entering the CBDs of first-tier cities as well. The main structures of Evergrande Hotel at Shanghai Pudong and Evergrande Hotel at Chongqing Zhongyu Square were completed and prepared to be opened in the near future. Meanwhile, the Haikou Bay Apart' Hotel and the hot spring hotel in Enping, Guangdong will soon be opened in 2018.
Since the hotel, apartment and hotspring series have successively launched, as well as the planning of Fairyland Theme Park hotels, the group's strategy of "To open 100 hotels in 10 years" is progressing steadily.
Not only does the group focus on project development, but concern about professional talent reserve for long-term development, as well as the continuous working skill upgrading of present staff, therefore the group endeavors to cooperate with APacCHRIE in terms of industry communication, brand communication and talent training.
Read Original Article