The new Dalian office, situated in north eastern China, will support OpenJaw's growing customer portfolio in China. Recruitment for the positions has already started and OpenJaw intends to recruit over 100 staff by end 2018.
"OpenJaw's t-Retail platform is gaining significant traction in the world's fastest growing and largest travel market – China. In 2017 alone, we have signed up four new Chinese customers: Shenzhen Airlines, Sichuan Airlines, Hong Kong Airlines, China United Airlines, in addition to our existing Asian customer, Cathay Pacific and Hainan Airlines. Opening an office in Dalian, China to directly service these needs of our customer was a clear choice," said Kieron Branagan, CEO, OpenJaw. "Dalian has a wealth of tech talent that we can harness to drive our customer success in China."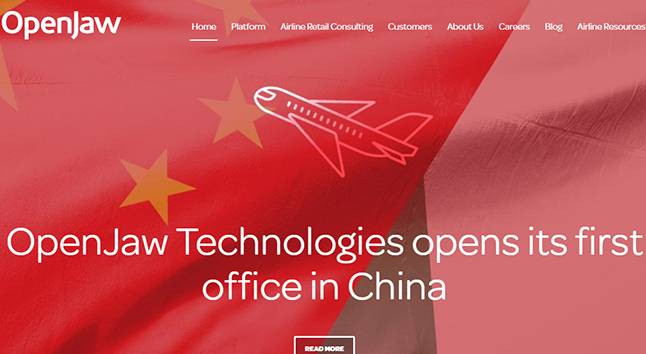 Welcoming the announcement, Mr. Zhu Xiaoxing, Vice General Manager of TravelSky: "We are delighted that OpenJaw are opening up an office in Dalian to serve the growing airline customer base. Given the success of OpenJaw in China, the time is right to open up their own office in China, in addition to the existing international offices Madrid, Spain, Krakow, Poland, and Hong Kong."
Speaking at the announcement, Mr. Jin Guowei, Director of Dalian Hi-tech Industrial Zone Administrative Committee, "Dalian is reknowned for its high quality of life, its universities and talent base. We are delighted that OpenJaw will be located in Dalian Software Park, joining over 300 enterprises and 37 Fortune 500 companies in the Park."