Walt Disney Attractions remained the world largest theme park operator in 2016 with an annual attendance of more than 140 million visitors, followed by Merlin Entertainments Group (61.20 million) and Universal Parks and Resorts (47.36 million), according to the 2016 Theme Index and Museum Index.
The major theme park operators around the world continued their positive performance, with a 4.3% increase in overall business volume growing from 420 million to 438 million annual attendees over the year.
Of the Top 10 Theme Park Groups Worldwide in 2016 by attendance, three were from China: OCT Parks China (32.27 million), Fantawild (31.64 million) and Chimelong Group (27.36 million).The three Chinese groups showed the greatest growth momentum in attendance with Fantawild registering the largest rise at 37.0% YoY.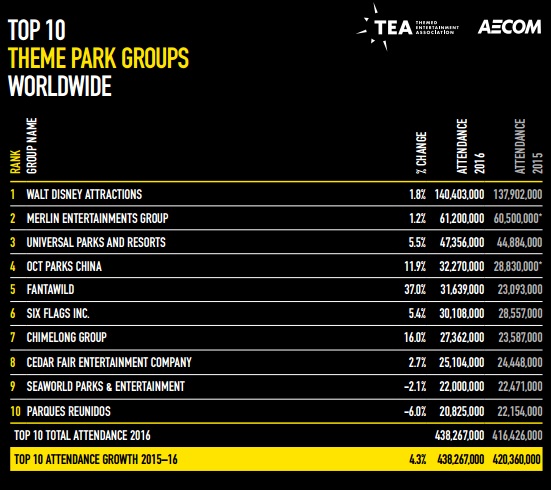 Fantawild had several new parks pass their first full year of operation in 2016 and deliver large increases in attendance. New attractions and a flexible pricing system helped drive the growth.
The market is far from saturated. OCT Shanghai is a good example. Even with such formidable competition as a new Disney park in the same market, OCT Shanghai had a creditable performance in 2016. OCT did take the trouble to invest in their facility to remain competitive.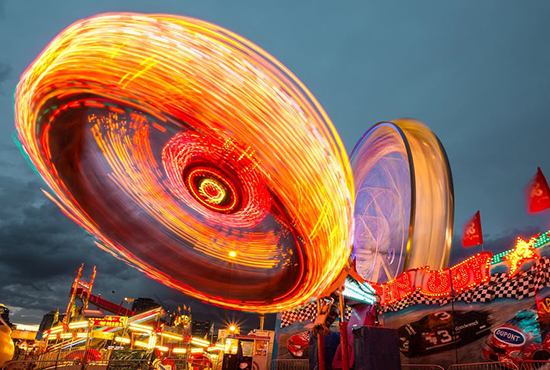 Parks in China generally did well in 2016, while parks in Hong Kong struggled.
Both Hong Kong Disneyland and Ocean Park Hong Kong experienced sharp visitation declines, respectively 10.3% and 18.8%. It was the second year of declines for both.
A primary reason was the reduced level of tourism from Mainland China. The Chinese tourists have been going to other destinations such as Thailand, Japan, and Korea.
Read original report