Spring Airlines, China's largest budget airline, announced on March 30 that it has registered net profit decline of 28.42% in 2016, the first profit downturn since its flotation on the Shanghai Stock Exchange.
The company attributes the profit decrease to the headwinds that it has encountered when adding capacity and operating international routes as China's civil aviation industry took off in 2015.
Operating revenue in 2016 grew 4.15% YoY to RMB 8.429 billion and net profit attributable to the public company's shareholders was RMB 951 million, down by 28.42%, according to the company's 2016 annual report.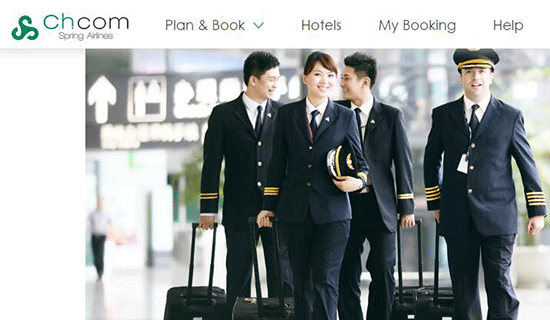 Total turnover of the year increased 10.7% YoY to 2.242 billion ton-kilometers. Passenger traffic rose 9.6% to 14.23 million and load factor dropped 1.15 percentage points to 91.69% in 2016.
Spring Airlines has a fleet of 66 jets as of the end of 2016, all of the aircraft are Airbus A320 so as to lower operational cost. It operates 164 routes – 94 domestic routes, 64 international routes and 6 routes connecting mainland China to Hong Kong, Macao and Taiwan.
The company devotes approximately 48% of its international capacity to the routes between China and Thailand, 34% to the routes to Japan and 9% to the routes to South Korea.
Revenues from its international routes were impacted by factors such as Thailand's ban on "zero dollar" inbound tours and the tourism decline due to the THAAD Missile tension between China and South Korea.
Net profit attributable to the company's stakeholders after deducting non-controlling interests tumbled 68.63% YoY to RMB 205 million in 2016.
The company's annual report also shows that Spring Airlines received RMB 903 million in financial and airline subsidies last year.
The airline also announced that Mr. Zhenghua Wang has stepped down as chairman of Spring Airlines but remains a director, while his son and former president of the carrier, Mr. Yu Wang, has been appointed as the new chairman. (Translated by Jerry)