ChinaTravelNews, Jimmy Zeng – MaiTao, a family-tour platform providing children learning and traveling experience, announced on February 22 that the company has raised RMB 70 million in its B round funding.
The round had Fosun as the lead investor and was also supported by Semir Investment and Chenhui Venture Partners.
MaiTao was established in September 2014. The Shanghai-headquartered company received around RMB 40 million in its series A round funding in July 2015.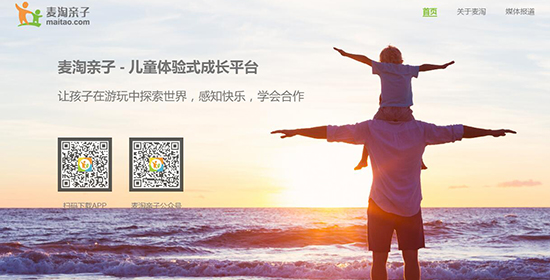 Family tours have gained much attention in recent years. The market is facing increasing competition as OTA giants like Ctrip, Tongcheng and Tuniu, as well as some brick-and-mortar agencies have entered the sector.
Despite fierce competition, the segment's growth in the domestic market is still hampered by low quality and homogenization.
Mr. Zhen Xie, founder and CEO of MaiTao, said that the company has inaugurated outbound study tours to destinations such as Japan, Singapore and Sri Lanka, and built up domestic products including weekend science tours, summer camps and winter camps.
Prior to founding MaiTao, Mr. Xie joined eLong as vice president of business development in 2007 and was promoted to chief operation officer in 2011. With years of experience in the online travel business, Mr. Xie thinks that the OTA mindset of price war is not applicable to the family tour sector.
MaiTao was repositioned in June 2016 as a one-stop "Growth+Experience" center for children, with travel as only a part of its integrated service portfolio. Instead, the company is more education-oriented in its product designs.
Mr. Xie said that the company is still focusing on expansion in core markets of Beijing and the eastern China cities. MaiTao's sub-brands like MaiTao Labs, which are scheduled for launch in March, will be used to extend their nation-wide presence through franchises. (Translated by Jerry)