Travelport hosted its annual Asia-Pacific customer conference – Travelport LIVE 2016 – at Studio City in Macao. The event saw a turnout with 360 attendees from 23 countries across all sectors of the travel industry, including travel agencies, airlines, OTAs, TMCs, hotels, developers, and Travelport's subsidiaries eNett, Locomote and MTT.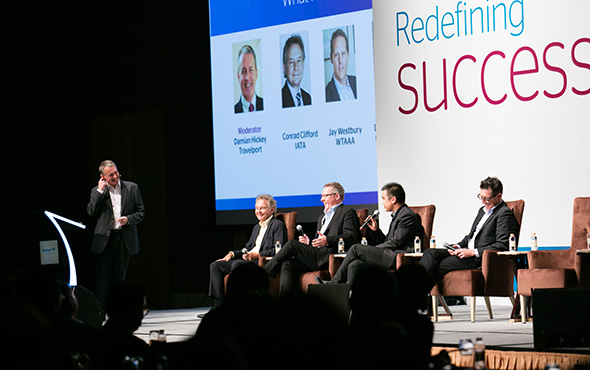 Themed around "Redefining Success", 40 industry experts took the stage to discuss the key issues that are transforming the travel industry, from airline merchandising and corporate travel, to the growth in digital and mobile travel in the Asia-Pacific region. Keynote speaker Andrew Grant, CEO of Tirian, challenged delegates to break through self-imposed barriers to creativity to drive innovation and business growth.
"The Asia-Pacific region is the largest travel market in terms of total travel market gross bookings, projected at USD 406 billion in 2016," said Mark Meehan, managing director, Asia-Pacific, Travelport.
During Travelport LIVE 2016, Christchurch International Airport has signed up to leverage Travelport's suite of Digital Media Solutions, delivered via Travelport's Travel Commerce Platform, to assist its airline partners when promoting new routes and additional capacity.