Destination chauffeured service Yitu8.net announced that the company has completed its series A+ round funding in which SR Capital and Yuetu Capital are the lead investors. Local web media 36Kr reported that Yitu8.net received RMB 21.53 million in the round. Yitu8.net claims that it is now worth RMB 200 million.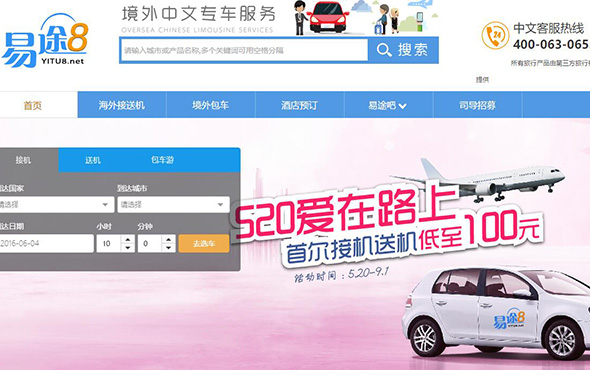 Yitu8.net's founder Yuanfa Deng also established SF Best Limousine. Mr. Deng told 36Kr that SF had now become the largest corporate chauffeured service platform in western America and registered more than USD 20 million in annual revenue.
Yitu8.net is also adding to its existing fleet by recruiting tour guides cum chauffeurs in overseas Chinese communities. Mr. Deng said that the company's chauffeured service is available in some 1,000 cities in more than 110 countries, with around 60,000 tour guides cum chauffeurs registered to provide Chinese-language service.
Yitu8.net plans to distribute its service on platforms like Ctrip.com, Tuniu.com and Qunar.com. The company claimed that it posted more than 60,000 orders worth a total of RMB 20 million monthly. The company also said that it had provided chauffeured services to around 1.2 million Chinese travelers. (Translated by Jerry)