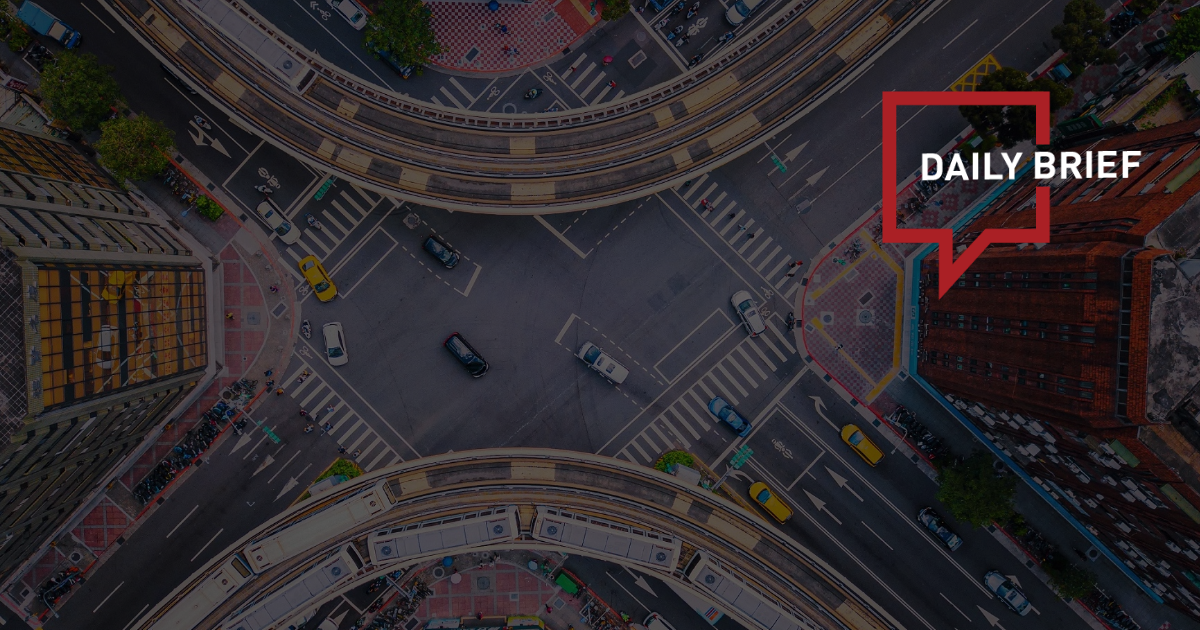 Baidu unloads Trip.com shares worth $159 million
>> According to a filing with the U.S. Securities and Exchange Commission (SEC), Baidu plans to further unload parts of its shareholding in Trip.com Group. The filing shows Baidu will sell around 4.38 million ADS through Morgan Stanley, with the expected trade date of September 13, 2023. The shares being sold are valued at around USD 158.6 million. The selling is just part of Baidu's previously announced plan to reduce its Trip.com holdings. In June this year, Baidu said it plan to sell some Trip.com shares worth approximately USD 473 million.
Chinese outbound tourism to normalize by mid-2024, says Trip.com Group
>> CEO of Trip.com Group's air travel division Tan Yudong told Jing Daily about the rebound in Chinese and global travel since COVID-19, as well as rising demand for flights and visas from China, and shifts in consumer tourism trends. Though China is processing a backlog of visa applications as citizens seek to visit places like the US, Germany and beyond, Trip.com Group is optimistic regular travel will resume by mid-2024. "Destinations like Southeast Asia, Japan, and South Korea are still the top choices for Chinese travelers," Tan says.
The recipe for immersive entertainment success: Puy du Fou's entry into the Chinese market
>> As Puy du Fou expands internationally, it aims to leverage its historical storytelling expertise and emotional connection with audiences. In China, Puy du Fou will open its largest immersive experience to date, combining multiple show formats into a choose-your-own-adventure style show in Shanghai. Puy du Fou Asia's COO & CPO Joseph Corbo believes the company's differentiated offerings and strong local partnerships will drive continued growth. At the recently concluded 2023 TravelDaily Conference, Mr. Corbo mentioned that the company works closely with local suppliers in a partnership model, sourcing 70% of products locally in China.
South Korean officials, industry players ramp up efforts to attract Chinese tourists
>> After the Ministry of Culture and Tourism in August announced the resumption of a third round of outbound group tours, the South Korean tourism industry from officials to business participants has stepped up promotional efforts to attract Chinese tourists. According to a report by Yonhap News Agency on Wednesday, officials from South Korea's tourism sector have been traveling to China to promote South Korea.
Singapore sees Chinese visitors at 30%-60% of pre-pandemic level
>> Singapore expects arrivals from China this year to reach 30% to 60% of pre-Covid levels as tourism recovery from the world's largest outbound market picks up gradually. The city-state welcomed about 870,000 Chinese visitors as of August end, making up close to 30% of 2019 numbers, the Singapore Tourism Board's Chief Executive Officer Melissa Ow said.
Temporary visa-free entry spurs holiday travel interest in Thailand
>> Thailand's recent announcement of a temporary visa-free entry policy from September 25 to February 29, 2024, has sparked a booking frenzy for travel to Thailand during China's upcoming National Day and Mid-Autumn Festival holiday period. Major Chinese travel operators say tour products to Thailand departing over the holiday have largely sold out, attributing the boom to the visa-free policy stimulating outbound travel demand.
Samarkand to Urumqi direct flight on China Southern Airlines
>> Air Marakanda has announced the opening of a new flight operated by China Southern Airlines between Urumqi and Samarkand. The airline will be the first carrier to operate flights to Samarkand International Airport from China.
ANA to Increase Shanghai Service
>> All Nippon Airways in October will increase the number of flights between Japan and Shanghai, the carrier announced Wednesday. On Oct. 2, ANA will begin to operate three weekly roundtrips between Tokyo's Narita airport and Shanghai Pudong. The carrier on Oct. 2 also will add a second flight with four weekly roundtrips between Kansai and Shanghai Pudong.
YueTu Group secures over 1 billion yuan from Ant Group (in Chinese)
>> Beijing-based YueTu Travel Technology, a digital operations firm focused on air and rail travel scenarios, has recently secured over RMB 1 billion (USD 137 million) in Series B funding from Ant Group, according to media reports.
PKFARE partners with Saudi Trips DMC leveraging its China reach
>> PKFARE, a global travel B2B marketplace headquartered in Shenzhen, said it has launched a new partnership with Saudi Trips DMC, a prominent branch of Almatar and one of the fastest-growing travel entities in the MENA region, also standing as one of the largest in Saudi Arabia. Capitalizing on PKFARE's extensive reach in the Chinese market, this partnership will greatly enhance accessibility for travel within Saudi Arabia and supply both individual and corporate sectors in China with suitable travel packages.