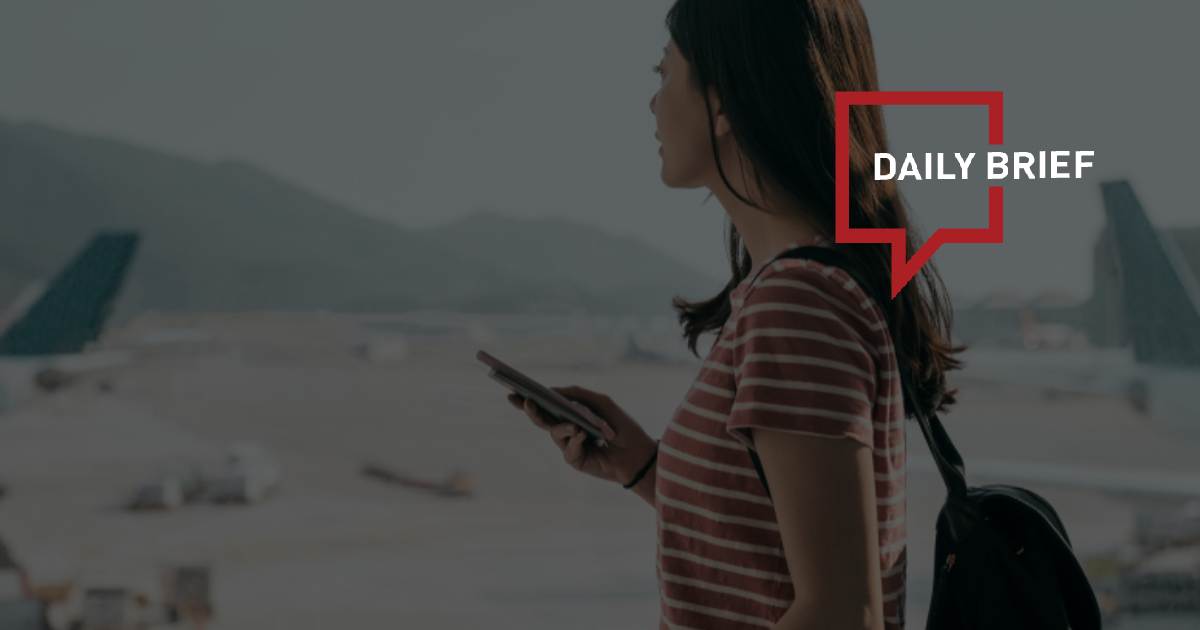 Merlin and Tencent enhance digital experience at new Legoland resorts in China
>> Merlin Entertainments has partnered with Tencent to create an "ultimate theme park experience of the future" at new Legoland resorts in China. The collaboration will first focus on upcoming Legoland destinations in Shenzhen, Shanghai and Sichuan.
China Merchants Viking Cruises announces new itineraries
>> China Merchants Viking Cruises has announced a new set of itineraries sailing from Mainland China this winter, visiting Vietnam and Hong Kong. According to the company, no visa is required for Chinese guests and the first cruise sails on Dec. 3.
Trip.com Group to open currency exchange in Kyoto station
>> Trip.com Group's currency exchange will open in Japan Travel TiS Kyoto branch in Kyoto Station on September 16, according to a report by Travel Voice (in Japanese). Strategic partners include JFS, Mizuho Bank, Trip.com Group, Shanghai Ctrip Financial Services, Kyoto Station Building Development, and Japan Travel.
China's No. 2 hotel operator aims for wider network, margins as post-Covid recovery fuels turnaround
>> H World Group, the second-largest hotel group in China said that it is pivoting from leased and owned hotels to "manachised" ones to increase profit margin, the company's chief financial officer He Jihong said in an interview in Hong Kong. H World's strategy is expected to help the group cover more lower-tier cities, where there is a huge demand for budget-conscious, limited-services hotels, she added.
Chinese aircraft maker receives over 1,000 C919 jet orders
>> The Commercial Aircraft Corporation of China (COMAC), a Chinese aircraft maker, has received over 1,000 orders for its C919 jetliner, according to its board chairman He Dongfeng.
Air China flight lands safely in Singapore after engine catches fire
>> An Air China flight landed safely in Singapore on Sunday afternoon after an engine caught fire. The airline said all passengers and crew on Flight CA403 from Chengdu's Tianfu Airport had been safely evacuated after landing just after 4 p.m., and the cause of the incident was now under investigation.
Overseas tourism for holidays flying high
>> The upcoming Mid-Autumn Festival and National Day holiday are expected to witness a surge in the number of Chinese tourists traveling abroad, fueled by continuously rising demand and favorable policies, industry observers said. The holidays, which fall together this year, form an eight-day period that runs from Sept 29 to Oct 6. In mid-August, the number of Chinese consumers who booked international flights for the National Day holiday jumped more than 30 percent over the previous week, domestic online travel agencies found.
Cambodia's 'scamdemic' reputation scares off travelers from China
>> Cambodia's emergence as a haven for online scam gangs that traffic people into forced labor has seriously damaged its reputation in China, hurting efforts to rebuild the Southeast Asian country's vital tourism industry following the pandemic, say sources in the sector.
NYC Tourism + Conventions holds joint sales and media mission in China
>> New York City Tourism + Conventions, the official destination marketing organization and convention and visitors bureau for New York City's five boroughs, will lead a delegation including nine tourism partners, for a joint sales and media mission to China from September 7—14 in Beijing and Shanghai.
In 2019, New York City welcomed 1.1 million Chinese visitors. As travel restrictions, airlift and visa access continue to improve, the market is forecast to reach almost 386,000 in 2023.
Taiwan tourist hotel average prices surge
>> The average daily rate of licensed tourist hotels in Taiwan was NTD 4,618 (USD 145) in the first half of this year, up 14.14 percent from the same period last year, according to the statistics released by the Tourism Bureau. The statistics show that prices at registered "general hotels," which do not require a tourist hotel license, averaged USD 2,647 per night in the first six months this year, up 8.1 percent from a year earlier.
Cathay Pacific appoints new regional head of trade sales for MEA
>> Cathay Pacific has appointed Shanna Docherty as Regional Head of Trade Sales for Middle East and Africa (MEA). In her new role, Docherty is responsible for identifying new business opportunities and strategically optimizing revenue across the airline's channel partners.