As the digital revolution continues to reshape the airline industry, new payment methodologies have emerged to cater to changing consumer behaviors and technological advancements.
This shift, much like the transformations brought about by next-gen Revenue Management, New Distribution Capability (NDC), Ancillaries, and Virtual Interlining, is propelled by the dual engines of innovative technology and evolving consumer needs for more flexibility and convenience in booking air travel.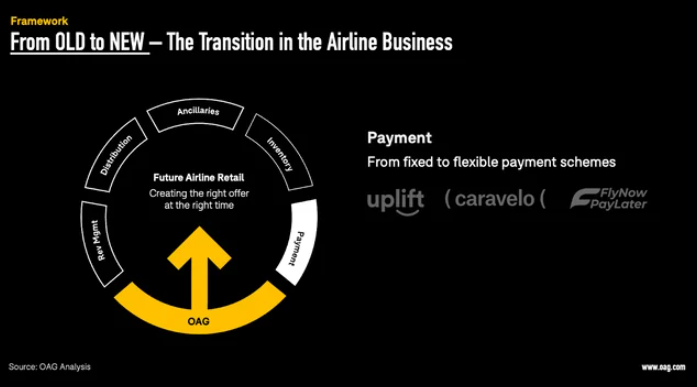 Today's air travelers are increasingly seeking the ease and immediacy of e-commerce experiences like Amazon when booking flights. To meet these expectations, airlines and travel-tech providers are eagerly innovating to deliver smooth, seamless, and flexible payment experiences.
In this article, OAG aims to explore the fascinating intersection of travel and fintech, a melding of disciplines that are redefining payment methods in the airline industry.
OAG will delve into three transformative approaches, each with unique benefits and challenges, contributing to the exciting evolution of the air travel payment landscape:
* Air ticket price freezes
* Subscription plans
* Buy-now-pay-later or installment schemes
Read original article