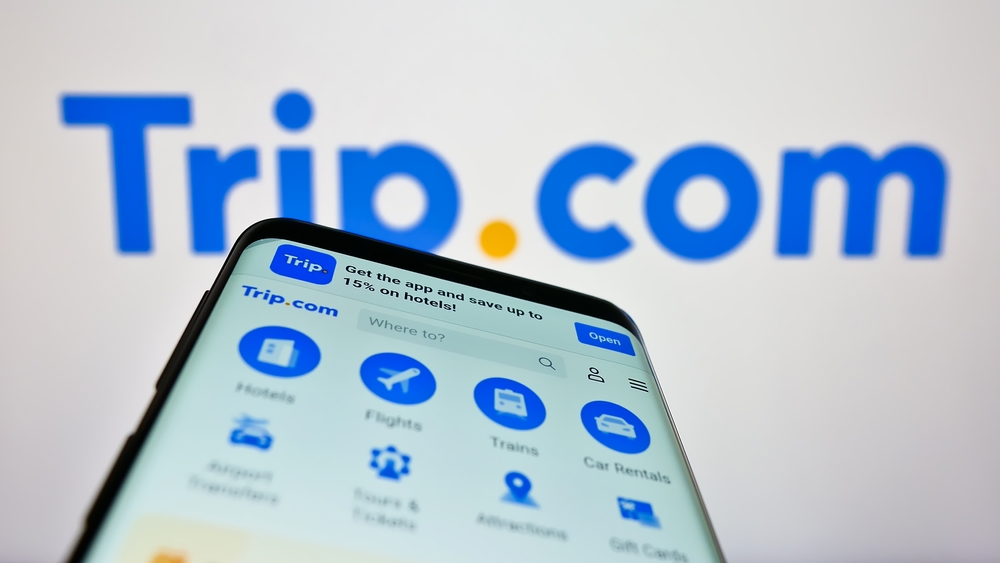 ChinaTravelNews, Ritesh Gupta - Jane Sun, Trip.com Group's CEO, has stated that the continued development of the OTA's global business is set to facilitate the growth in its inbound business. This business segment "presents a potential upside in the long run" and is also "in line with China's goal to develop inbound tourism steadily as inscribed in the government's 14th 5-year plan", highlighted Jane during the group's first quarter (Q1) earnings call.
"There is ample room for China's inbound travel to grow," said Jane. "The user's demographics of our international platform match the fact that about 90% of inbound visitors to China come from Asia, the Middle East and Europe, which positions us strongly in the market." She added, "…we believe our inventory, our service level and our brand will be able to help China to really make a very positive move to attract international business travelers as well as leisure travelers to come and visit China going forward."
Xiaofan Wang, Trip.com Group's CFO and Executive VP, also spoke about the government's decision to promote inbound travel, referring to more convenient visa and inbound travel policy launched in recent months. "And inbound tourism as a percentage of GDP in China was only 0.3%, indicating ample room for future improvement," said Wang, who also added that the group's global OTA platform has delivered double-digit growth compared with pre-COVID levels year-to-date and is expected to serve as an important growth driver in the long run.
Net income for Q1 was RMB3.4 billion (US$491 million), which improved from a net loss of RMB1.0 billion for the same period in 2022 and net income of RMB2.1 billion for the previous quarter.
Outbound travel
Jane said that a lot has changed since the beginning of the year, and all of it is gradually helping the outbound travel pie to pick up.
"While international flight capacity remains a bottleneck for outbound travel, the recovery in air ticket to and from China is picking up pace in the early months of 2023 as more COVID-19-related restrictions are eased, and airlines respond by ramping up their services in this market," she said.
"Airlines have been announcing schedules to change and increase their outbound flight capacity, increasing the flight capacity from 10% of 2019 to around 40% recently. We anticipate to see the trend continue to increase in the coming months," said Jane. As per the published flight schedules for the summer and autumn seasons, it may reach up to about 60% of the 2019 levels in the coming months.
Also, the decision by several countries to impose entry requirements on travelers from China is being reversed.
As Wang pointed out, domestic package tour has already surpassed the 2019 level, while recovery in the outbound package tour "is still very limited".
"During the Labor Day holiday, average daily domestic hotel bookings was up more than 70% when compared to the same holiday in 2019 that of domestic air bookings was up 25%. Average outbound hotel and air bookings recovered to around 80% and 60% of 2019 level. We are pleased to see that booking to many top destinations have fully recovered to 2019 level during the holiday," said Wang.
Wang said quarter-to-date, the domestic travel market has already fully recovered and has outgrown the 2019 pre-pandemic level.
"Our domestic hotel bookings have surpassed the 2019 level by 60%," said Wang.
Jane highlighted the following aspects of domestic travel:
* Domestic hotel reservations grew by more than 100% year-over-year. Among which, long-haul hotel bookings have seen the fastest year-over-year growth of 176% and was 32% above the 2019 level.
* Same-city staycation hotel bookings grew by 150% over the 2019 level as the group continues to solidify its market presence in the short-haul market.
Counting on artificial intelligence (AI) and machine learning
The group acknowledged that it has been deploying AI and machine learning extensively, focusing on areas like personalizing recommendations, customer service, chatbots, self-help services etc. over the years. In the recent past, Trip.com Group has been using generative AI technology to improve productivity in all functions, especially in marketing and engineering, said James Liang, Executive Chairman of the group.
Jane referred to the introduction of AI assistant, TripGen on Trip.com app, in February and Trip.com plugin for ChatGPT in May. "These tools are designed to simplify travel planning and booking processes to provide effortless travel experience by assisting users in finding the most suitable products and best deals," she said. Also, the tools are improving customer response quality and rate via automation.
Another area that Trip.com Group has been focusing on to help travelers in their trip planning is content. The professionally-generated content including content produced by professional travel bloggers, KOLs, and ecosystem partners, has grown alongside user-generated content.
"The number of KOLs increased by 45% year-over-year. User-generated content also has increased by 34% compared to the same period last year. We are also experimenting using AIGC (AI-generated content) to enhance our content quality and improve efficiency," mentioned Jane.