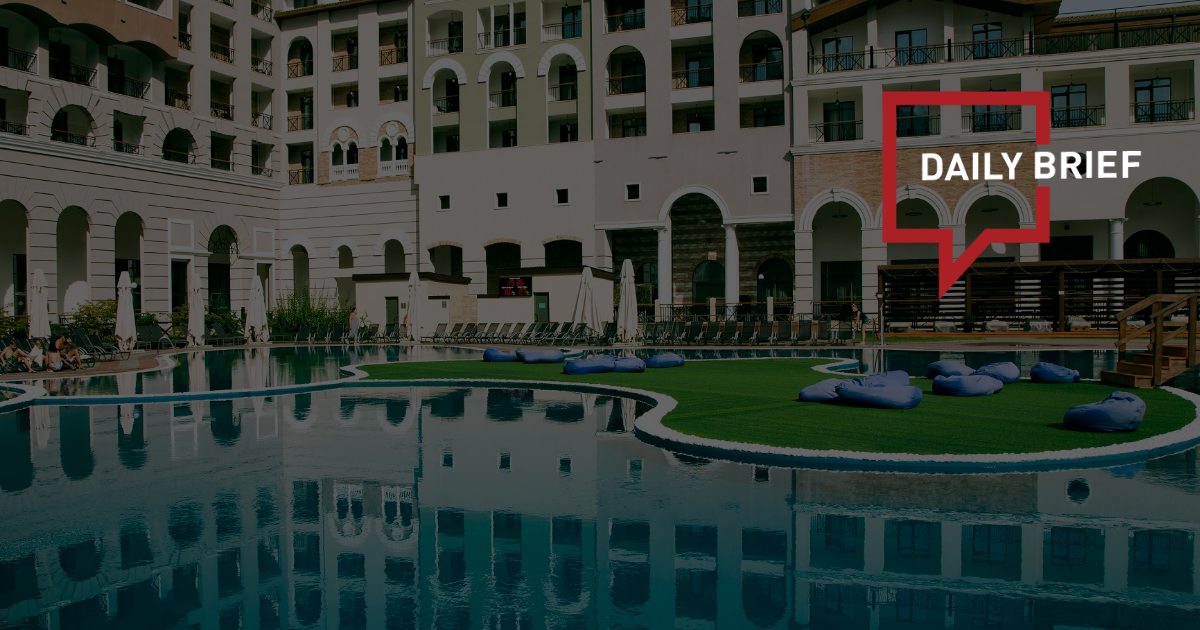 Goldman Sachs buys Casa Cook and Cook's Club brands from Fosun
>> Goldman Sachs Asset Management has bought FTC Hotels, the lifestyle hotel franchise collection company which owns the Casa Cook and Cook's Club brands. They have been acquired for an undisclosed consideration from Fosun Tourism Group, which acquired them along with the Thomas Cook brand in 2019.
Report of Wuhan-Disney talks was fake, Chinese official media says
>> A report on Saturday that the Chinese city of Wuhan was in talks with Walt Disney over a potential project was fake, Chinese official media said, citing the company. The central province of Hubei deleted a statement from its official account on the WeChat social media platform that had said the commerce bureau of Wuhan, the provincial capital, had started initial talks with Disney on starting a project there.
IATA calls for easing of cross-strait travel restrictions
>> Further easing of travel restrictions between Taiwan and mainland China could improve air connectivity and facilitate the development of the cross-strait aviation sector, the International Air Transport Association (IATA) said Sunday at its annual general meeting in Istanbul, Turkey.
Philippines expects more Chinese tourists by facilitating e-visa service
>> The Philippines hopes to attract up to 2 million Chinese tourists this year amid the Southeast Asian country's efforts to remove the cap for issuing e-visa for Chinese nationals, Philippine Tourism Secretary Christina Gracia Frasco has said. Some 75,000 Chinese tourists were among the over 2 million foreign tourists who visited the Philippines from January to mid-May this year.
China grants over 60,000 visas to Indians since January 2023
>> The Chinese Embassy and Consulate General have issued more than 60,000 visas to Indians traveling to China in the first five months of 2023, Chinese Embassy in India spokesperson Wang Xiaojian said. The Chinese spokesperson said these visas to Indian people traveling to China were for purposes of business, study, tourism, work, family reunion, etc.
Cambodia sees increase in Chinese tourist arrivals
>> Cambodia, which aims to attract four million international tourists this year, is hopeful of drawing 1 million visitors from China, a key market for the Kingdom's tourism industry. Boosting its tourism prospects further, Cambodia received 1.29 million international visitors in the first quarter of 2023, an increase of 709%.
Hong Kong visitor arrivals surpass 10 million in first five months: tourist board
>> The number of visitors to Hong Kong surpassed 10 million people in the first five months of 2023, the Global Times learned from the Hong Kong Tourism Board (HKTB), which estimated a total of 26 million visitors for the whole year.
Cruise industry gears up to haul anchor in Q4
>> China's cruise industry is expected to resume operations in the fourth quarter, industry players and researchers said at a forum in the port city of Tianjin recently. Zheng Weihang, executive vice-president and secretary-general of the Cruise and Yacht Branch of China Communications Association, projected that the number of cruise passengers will be around 200,000, or approximately 10% of the total pre-pandemic numbers in 2019.
Travel operators compete for family tourism market
>> Tourism operators are vying for summer holiday family market share amid a strong revival in domestic tourism. The domestic family tourism industry is already heating up as summer approaches. On the first day of Fliggy's annual 618 promotion campaign, the sales volume of hotel products jumped by more than 98 percent over the same period last year.
Tibet developing ecotourism with protection of endangered peonies
>> Clusters of blooming wild yellow peonies in a scenic valley of Mainling City of Nyingchi, southwest China's Tibet Autonomous Region, have welcomed throngs of visitors during an ongoing culture and tourism festival for the endangered peonies. The yellow peony, named Paeonia ludlowii, is an endangered species of China endemic to Tibet.