In a strategic expansion to fortify its global footprint, specialist sports travel firm Destination Sport earlier this year disclosed its latest venture, Destination Sport China, a new unit for the company's initial foray into the Chinese market.
Destination Sport, a Manchester-based sports travel and destination management firm, is a wholly owned subsidiary of Seera Group, a Middle Eastern travel conglomerate controlled by the Saudi Public Investment Fund (PIF), as revealed by Destination Sport's annual accounts report.
As part of this expansion, Destination Sport has appointed Kris Van Goethem as the Managing Director of Destination Sport China. The industry veteran, with over two decades of work experience in China, has an extensive track record with travel firms such as Thomas Cook China and Kuoni Travel.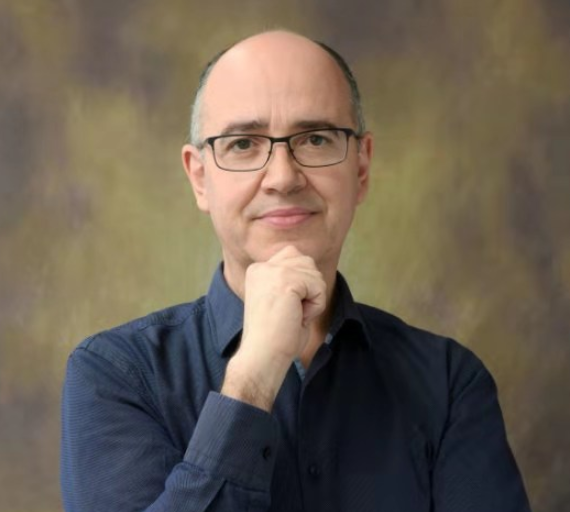 In a recent exchange with ChinaTravelNews, Van Goethem shared his deep affinity for China, providing insights into Destination Sport's strategic plans, competitive edge, and the enormous potential and challenges confronting China's inbound tourism industry.
Market opportunities and challenges
Van Goethem's intrigue with China can be traced back to the early 1990s when he ventured into the country post his Bachelor's degree in Chinese Studies. This initial exposure, coupled with his subsequent involvement in the travel industry, sparked his interest in doing business in China. Witnessing China's tremendous growth and metamorphosis over the years, Van Goethem identifies the vast potential for tourism in the nation, enriched by its historical legacy, diverse landscapes, and lively culture. These features make China a highly appealing destination for both business and leisure travelers.
"With the lifting of the final barriers, China is poised to regain its popularity as a tourist hotspot," Van Goethem added. He expressed hopes for more flight capacity provided by both Chinese and international airlines, a crucial part for revitalizing the industry.
After China's quarantine requirements for foreign visitors were lifted at the start of 2023, global travel brands are once again exploring new opportunities in the cross-border tourism sector of the world's second-largest economy.
However, for destination management companies operating in China, a full recovery of the inbound travel market is still a considerable way off. According to estimates by the China Tourism Academy, China received 15 million inbound visitors in 2021, a staggering 90% decrease from pre-pandemic figures.
The challenges for China's inbound tourism growth are not just pandemic-related. Even before the onset of Covid-19, the nation was grappling with stagnation in inbound tourism growth. From 2016 to 2019, the number of inbound tourists managed by travel agencies gradually declined from 620,000 to less than 580,000, as stated in the China Inbound Tourism Development Report by World Tourism Alliance.
To facilitate the growth of inbound tourism, China needs to implement effective destination promotion and brand marketing strategies to attract more international visitors. A major strategy to lure visitors will involve organizing and hosting various conferences, meetings, and sports events.
Destination Sport China plans to capitalize on Kris Van Goethem's extensive experience in destination, sports and events management to establish its foothold in China. The company's unique selling proposition lies in providing logistical support to traveling sports teams, amateurs keen on participating in various sports activities, and enthusiasts attending global sports events.
Van Goethem firmly believes in the power of sports to captivate audiences, attract sponsorship, and promote destinations. Backed by a robust global network of partners and experts in the sports industry and the support of its parent company, Seera Group, Destination Sport China aspires to contribute to the growth of the Chinese sports travel market.
The company initially focused on its B2B solutions, but in June it introduced the first B2C brand Marathon Tours & Travel (MTT) to the China market, offering runners a host of benefits, including guaranteed entry, transportation, accommodation and on-the-ground team support. Founded in 1979, the MTT brand claims to be the world's largest specialist running travel brand, with offices in the USA, UK and Australia.
Van Goethem said he will be busy this summer with the Asian Games in Hangzhou, and he will also be working abroad on the FIFA WWC and FIBA WC events.
Focusing on strength, not competition
In terms of competition, Destination Sport's expansion into the Chinese market will undoubtedly face rivalry from local players. However, when questioned about direct competitors in the Chinese market, Van Goethem adopted a philosophical approach. He underscored his intention to focus on the strengths of the company, instead of dwelling on competition, expressing confidence in Destination Sport's loyal global network of partners and suppliers, committed to delivering exceptional service.
While local and international players like Shankai Sports and SPORTFIVE may be present, Destination Sport China's primary focus is on building its reputation and offering unique experiences to clients. The company intends to distinguish itself in the market by adhering to its values and leveraging its extensive network.
Given that Destination Sport is a relatively new player in the China market, Van Goethem highlights the importance of gradual growth. The current focus is on forging and strengthening relationships with local and international partners. The company aims to establish itself as a dependable and influential entity in the rejuvenation of the Chinese travel industry, thereby gaining recognition and credibility. As their presence grows, they plan to unveil comprehensive brand marketing strategies, aligned with their growth trajectory.
"We will reveal this as and when we grow. We have just started this year in China, so our focus is now on reassuring our network, meeting with local and overseas partners, and being a meaningful player in the restoration of the market stage in China," said Van Goethem.
Despite China's gradual reopening, he emphasized the challenges destination management companies face in arranging tourism services and activities. These obstacles include high international flight ticket prices, and less competitive hotel rates in China due to the rapid recovery of the domestic market. Overcoming these obstacles necessitates close collaboration between industry stakeholders, including the government, to streamline processes and create a conducive environment for MICE (meetings, incentives, conferences and exhibitions) activities.
Van Goethem predicted a gradual resurgence of the MICE industry in the second half of 2023, with a significant boom expected in 2024 and beyond.
Destination Sport China aims to provide tailor-made solutions to professional sports organizations. Van Goethem underscores the company's agility and rapid response in meeting the unique requirements of each client. Leveraging their vast experience, particularly from past Winter Olympics, the company seeks to be a reliable partner in delivering logistical support and ensuring the smooth execution of sporting events.
"We've learned a lot in the last 10-15 years from working with sports teams, not least from the past Winter Olympics, which took place in rather exceptional circumstances," he said.
Van Goethem stressed that the process of building networks with partners and suppliers in China is a long-term undertaking, and the key to success lies in reliability and trustworthiness.
"A network of partners and suppliers is not built overnight, neither is it a simple list of contact people. Our contacts, which span across the world, are very solid because they are based on actual experience of cooperation on events. This makes us reliable and trustworthy, which in our business are key values," he concluded.