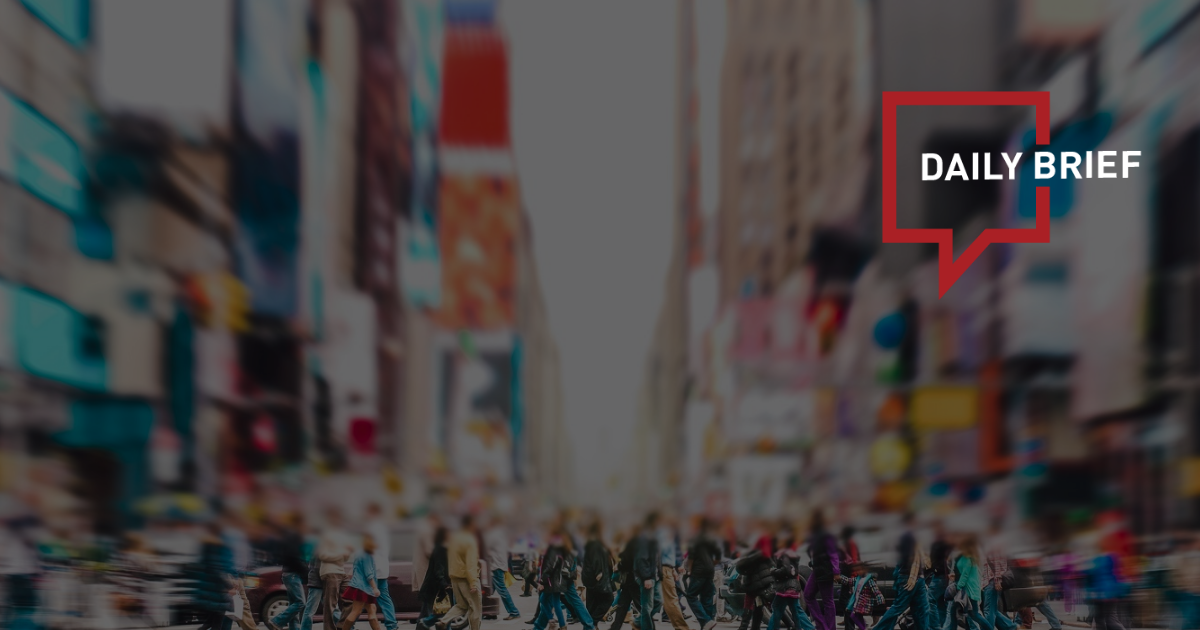 Amadeus partners with DiDi Enterprise to expand hospitality distribution in China
>> Travel technology provider Amadeus partners with DiDi Enterprise Solutions, the travel management subsidiary of DiDi Global, to support the travel technology innovation it needs to expand its travel management operations across China. DiDi Enterprise Solutions' customers can now shop and book hospitality content via the Amadeus Travel Platform.DiDi Enterprise Solutions will also be tapping into a wealth of content from 500 airlines to offer its customers flights at competitive prices for a given itinerary via the Flight Offers Search API.
H World Group sells 19% of its total stake in OYO, making a 500% return
>> Chinese hospitality company H World Group – formerly Huazhu – has sold one-fifth of its holding of Indian hospitality company Oyo to United Arab Emirates-based family offices and institutional investors for around $9 million, a source told Skift. The company's partial exit translates to a 500% gain and values H World's remaining stake at over $36 million.
The power of short videos: how TikTok changes the travel industry
>> Themed "Travel Unboxed", an online event hosted by TikTok in May brought together industry experts to explore the power of short-form videos and their impact on the travel industry. The insights shed light on the changing dynamics of travel decision-making, the immersive nature of short-form videos and the importance of collaboration.
Meituan keen on sustaining its aggressive marketing and content strategy
>> Meituan recorded significant growth in both hotel room nights and GTV (gross transaction value) in its in-store, hotel and travel business in the first quarter of 2023. The company decided to focus on consumption recovery in Q1 with wide-ranging marketing initiatives, upping the ante to "explore traffic growth, and also to stimulate non-instant demand".
Flights between China and Middle East are almost back to pre-Covid levels: Nomura
>> A Nomura report pointed out that international flights between US and China are barely back to where they were in 2019. On the other hand, flights between China and the Middle East especially Egypt and Saudi Arabia are close to where they were before the pandemic. Part of that is because of a low base, but geopolitics is another big factor.
China's Let'sfly to "go deep" into low-cost airline content
>> Dusting off the aftermath of the pandemic, Let'sfly, the Chinese flight platform that prides itself on providing good quality, low-cost airline content via direct API, is building up its global team to expand beyond China. The flight platform, which started in 2014 and focused on providing low-cost carrier content to service Chinese agencies, is now connected to 50 low-cost carriers and aims to increase that to 60 by the third quarter.
Microsoft's new AI plugins include Tripadvisor, Trip.com, Skyscanner and more
>> Microsoft is continuing to move fast in integrating OpenAI's artificial intelligence technology across its portfolio of products and services. Among the many announcements at last week's Microsoft Build 2023 developer conference is news that artificial intelligence plugins – such as those already enabled in ChatGPT – are now operable across all of Microsoft's products, including the Bing search platform, and new plugins are in development from travel brands Tripadvisor, Trip.com, Skyscanner, Fareportal and Spotnana.
Shanghai's first health tourism map launched at expo
>> Shanghai's first health tourism map has been launched during the second phase of 2023 Tourism Plus Shanghai, a comprehensive tourism industry expo, enabling tourists to explore the city's health tourism attractions with a simple click on their smartphones.
Hong Kong Airport is being redefined as an Airport City
>> Hong Kong International Airport (HKIA) has embarked on a series of large projects aimed at turning it into an Airport City. To accommodate future air traffic growth, the Airport Authority is expanding HKIA into a three-runway system which is one of the largest infrastructure projects in the history of Hong Kong. The scale of the three-runway system (3RS) project is almost equal to building a new airport next to the existing one.
Cyprus and China discuss tourism cooperation
>> Deputy Minister of Tourism of Cyprus, Kostas Koumis, and Vice Minister of Culture and Tourism of China, Li Qun exchanged ideas, views and suggestions, during a meeting at the Ministry of Tourism, in Nicosia, in a bid to further strengthen the cooperation between Cyprus and China in the tourism sector.