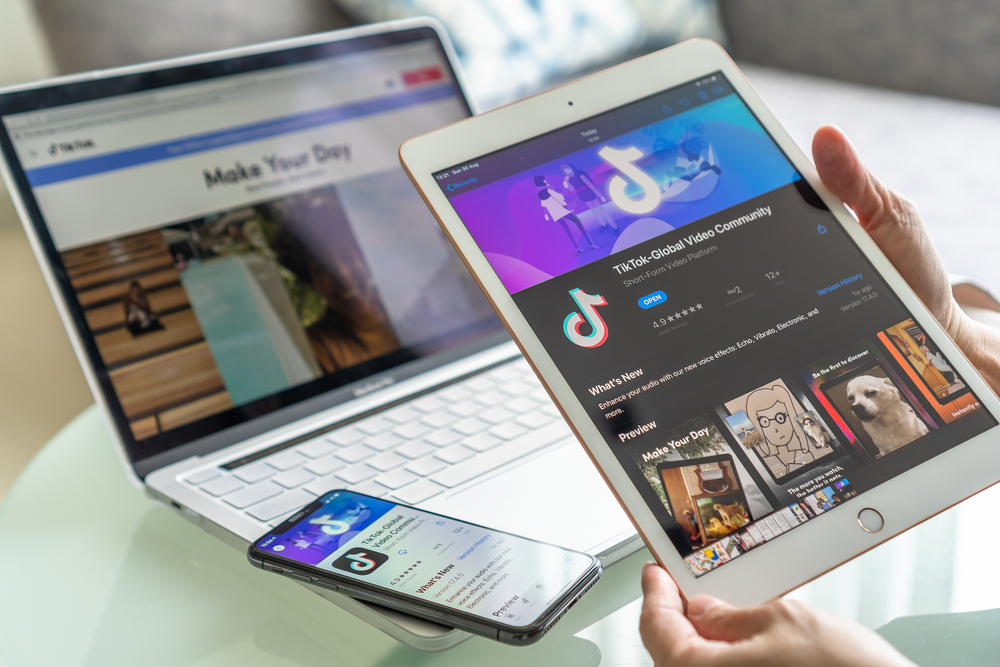 As attention spans are shortening and technology is fast advancing, the travel industry has witnessed a significant shift in consumer behaviors and the decision-making processes. The emergence of short-form videos, particularly on platforms like TikTok, has disrupted how travelers seek inspiration, plan their journeys and engage with destinations.
Themed "Travel Unboxed", an online event hosted by TikTok in May brought together industry experts to explore the power of short-form videos and their impact on the travel industry. The insights shed light on the changing dynamics of travel decision-making, the immersive nature of short-form videos and the importance of collaboration.
Travelers' decision-making process has changed
In this ever-changing world, it will not be a surprise to see changes in travelers' preferences. The difference is the driving force behind them.
Travelers today are more mindful of how they consume and experience travel, as pointed out at the event by Georgina Koh, Director of Marketing Activation at the Singapore Tourism Board. Their focus has shifted towards purposeful travel and conscious decision-making, both before embarking on a journey and while at destination. They start seeking brands and experiences that align with their values, particularly when it comes to sustainability. This shift has prompted tourism partners to integrate sustainability practices into their products, services and overall design to meet the evolving demands of travelers.
The way travelers gather information and seek inspirations has also been fundamentally changed as travelers turn to TikTok for real-time, relatable and immersive travel content, leaving behind the days when people relied on guidebooks, according to Claire Martin, Senior Director at data and consulting company Kantar.
The accessibility of short-form video platforms like TikTok has opened up a world of choices for travelers. With a few swipes on their phones, they can quickly browse through abundant content. The immediacy and authenticity of short-form videos enable travelers to make on-the-spot decisions, shaping their travel experiences in a dynamic way.
Even though travelers' attention span has been shortened, they still hold high expectations for in-destination experience. They crave deeper connections with the local culture, said Ms. Martin. For instance, travelers are no longer content with just dining at top restaurants, but instead, they want to learn about the chef, the origins of the food and the stories behind the culinary experience. Short-form videos have played a pivotal role in facilitating this shift, offering glimpses into the local culture, traditions and hidden gems that would otherwise remain undiscovered.
TikTok's influence across the travel journey
The influence of short-form videos does not end at the planning stage but runs through the whole journey and they even inspire travelers to take the next trip, Ms. Martin observed.
At the inspirational stage, users can effortlessly flick through immersive videos that provide real-time and fresh perspectives. This access to up-to-date and authentic content empowers travelers to make informed decisions about their destination and delve deeper into local experiences.
The planning stage is equally transformed as travelers seek like-minded communities and valuable insights. The process becomes so much more empowering and exciting for people because they can visualize what they're going to be doing in the destinations and how.
Even after returning home, the power of short-form video continues, indulging viewers in virtual travel experiences and sparking their desire to embark on their next adventure.
Measuring success in the TikTok era
While long-form content still appeals to a certain segment of travelers, the proliferation of technology and the shrinking attention spans of audiences have compelled marketers to prioritize bite-sized, user-generated content, said Marcus Yong, Vice President of Global Marketing at Klook, acknowledging the profound impact of short-form videos on travel marketing strategies.
Through partnerships with creators and rigorous testing, brands can harness the power of short-form video to capture attention, inspire travel decisions and drive engagement.
Amira Rahmat, a TikTok creator specializing in Muslim travel and food, exemplifies how she created short-form videos to inspire global audiences. By addressing pain points within the community and offering immersive storytelling, she makes her experience resonate with viewers, fostering a sense of connection and encouraging them to embark on new adventures and explore diverse destinations.
As brands navigate the world of short-form video marketing, measuring success becomes a crucial aspect. Mr. Yong emphasized the need to align measurement strategies with the goals of each platform. While TikTok excels at top-of-the-funnel levels, such as influencing consideration and engagement, it is essential to focus on metrics such as content consumption, video views and the percentage of new users attracted. These indicators reflect the platform's ability to break into new segments and expand brand awareness. As to the platforms playing a role at the lower funnel, metrics such as PPC (pay-per-click) may be taken into consideration.
In the first two weeks of a campaign, travel brands open up the funnel, hit as many people as possible, test different ads and then see how to capture users, Mr. Yong further explained. Based on the category of campaigns, cost per app installed, percentage of new users brought in from app install, seasonal sale and annual sale may also be the metrics.
As a representative of creators, Ms. Rahmat emphasized the value of collaboration between travel brands and content creators. Conceptualization and creation are exciting parts for creators. If travel brands allow creators to produce content based on their own style and preference, creators' creativity could run more freely and share the most authentic and genuine videos with audiences, she said.
From inspiring wanderlust to influencing decision-making, short-form videos have revolutionized the customer journey. As travel brands adapt to the evolving preferences of their target audience, collaborating with content creators and leveraging the power of short-form videos becomes paramount.
By tapping into the potential of this engaging medium, travel marketers can forge deeper connections with travelers, build strong brand identities and take the lead in the ever-evolving travel landscape.