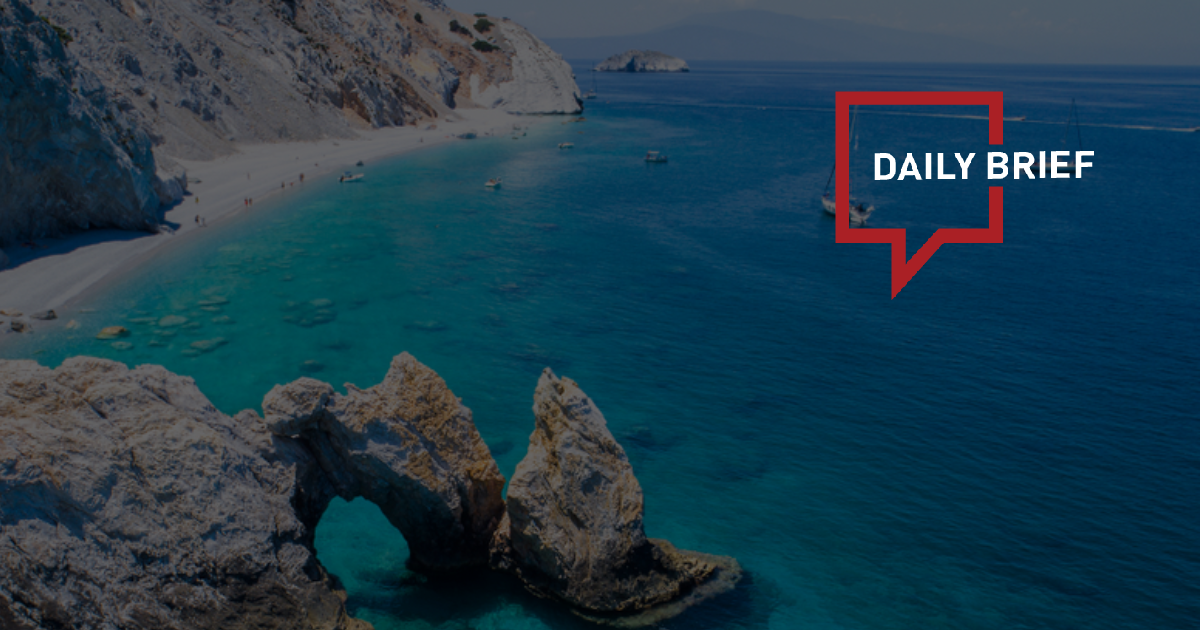 Let'sfly sets up HQ in Singapore to "go deep" into low cost airline content
>> Let'sfly, the Chinese flight platform which prides itself on providing good quality low cost airline content via direct API, is building up its global team to expand beyond China. While Singapore will serve as its international headquarters, it is looking to distribute its servicing, product and tech teams across different regions. Currently, it has 400 staff, half of whom are in product and tech, primarily in China.
Didi, T3 Go, and Caocao Mobility are promoting unmanned ride-hailing services
>> Didi, T3 Go, Cao Cao Mobility and other online ride-hailing platforms in China have successively announced their plans for autonomous driving and proposed "small goals". Didi released two core hardware components for autonomous driving – the "Beiyao Beta" LiDAR and the three-domain fusion computing platform "Orca". They also announced plans to introduce their first mass-produced autonomous vehicle model into Didi's shared travel network by 2025.
Cathay Pacific nears Boeing 777-8F freighter order
>> Cathay Pacific Airways Ltd is close to placing an order worth around $2 billion for Boeing 777-8F freighters as the Hong Kong carrier embarks on the partial renewal of a fleet of dedicated 747 cargo jets, industry sources said on Monday. Industry sources have said the competition involved an initial purchase of around half a dozen aircraft, worth some $2 billion at list prices before traditional airline discounts.
AirAsia X mulls Central Asia, Istanbul foray, as China network gets boost
>> AirAsia X is considering plans to launch flights from Malaysia to Istanbul, as well as "potentially" to cities in Central Asia, as it ramps up flying to Mainland China in the near-term. "In the coming quarters, the team will further ramp up flight frequencies and is looking to launch more destinations to China while reviewing new services to Istanbul and potentially Central Asia," says airline chief Benyamin Ismail.
Thailand saw 1 million Chinese visitors from January to mid-May
>> Thailand received one million Chinese tourists between January and May 18, a government official said. The government expects the number of Chinese visitors to meet its target of 5 million this year, with spending of 446 billion baht (USD 13.18 billion), government spokesperson Anucha Burapachaisri said in a statement.
China becomes Vietnam's second biggest source of tourists
>> Chinese tourists have surpassed Americans to become the second biggest market for Vietnam's tourism during January-May, after South Korea. Over 146,000 Chinese tourists arrived in Vietnam this month, up 23% from the previous month, according to a report by the General Statistics Office.
Trip.com: nearly half of Asian travelers looking for intra-regional summer getaways
>> Trip.com data reveals that global travel bookings for the summer (June 1 – August 31) have already surpassed 2019 levels, with intra-regional travel leading the way. Summer bookings have skyrocketed by 356% YoY in Asia. Short-haul regional tours are the preferred trip this summer, with short-distance flight bookings accounting for 44% of all bookings in Asia. On the other hand, the percentage of long-haul summer travel in Asia is up slightly from 22% in 2019 to 27%.
Tongcheng achieves its all-time high for domestic room nights in Q1
>> Tongcheng Travel capitalized on an upsurge in demand for travel in the first quarter (Q1) of 2023, as the online travel company posted remarkable growth in its hotel and air ticketing segments, and also achieved record-highs in its average monthly active users (MAUs) and average monthly paying users (MPUs).
Taking advantage of the revival of China's travel market in Q1, Tongcheng, in its results for the same period, highlighted that its domestic room nights achieved a record-breaking peak, growing over 130% (in terms of year-on-year growth) vs. 2019.
Chinese travel demand may favor aircraft lessors such as BOC Aviation, China Aircraft Leasing Group
>> Pent-up travel demand and China's reopening continue to support global aircraft demand, tilting the supply-demand balance in favour of lessors, said DBS Group Research. In a report on Monday (May 29), the research house said it is positive on aircraft lessors BOC Aviation and China Aircraft Leasing Group. It also maintained its "buy" call on both counters.