ChinaTravelNews, Ritesh Gupta – Tongcheng Travel capitalized on an upsurge in demand for travel in the first quarter (Q1) of 2023, as the online travel company posted remarkable growth in its hotel and air ticketing segments, and also achieved record-highs in its average monthly active users (MAUs) and average monthly paying users (MPUs).
Taking advantage of the revival of China's travel market in Q1, Tongcheng, in its results for the same period, highlighted that its domestic room nights achieved a record-breaking peak, growing over 130% (in terms of year-on-year growth) vs. 2019. The company mentioned that it benefited from a healthy recovery in the wake of relaxed Covid-19 travel policies, and accordingly, its revenue from accommodation reservation services increased by 53.6% to RMB 834.3 million in Q1, as compared to the same period last year. Tongcheng stated that the strong rebound during the past Labor Day holiday "was also a clear display of the booming trend of travel enthusiasm".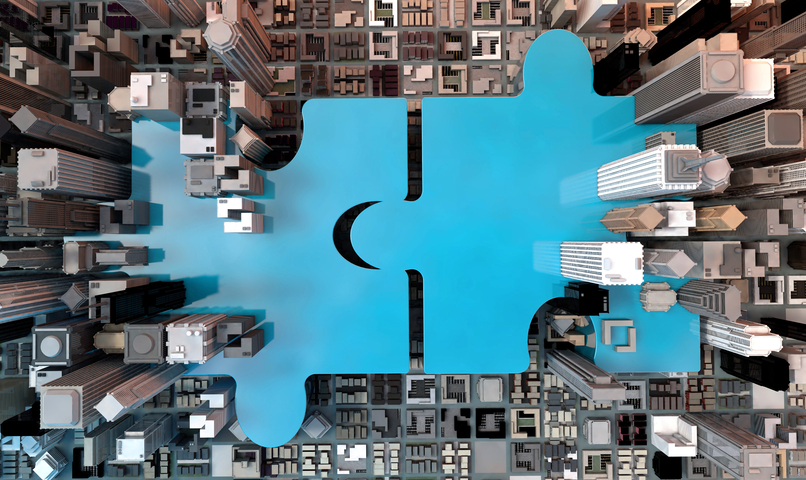 This performance in the accommodation category was a positive development after a dull 2022. Last year was marked by a shackled environment for business, with revenue from accommodation reservation services almost flattening at RMB 2,414.7 million, compared to RMB 2,408.7 million for 2021.
Also, the company's air ticketing volume rose by over 35% (in terms of year-on-year growth) vs. 2019. Overall, in its transportation ticketing services, which features revenue mainly from commissions received from suppliers of transportation tickets, travel insurance and other ancillary value-added travel products and services, total revenue increased by 35.9% to RMB 1,382.7 million in Q1. Last year, the company worked on its air ticket price protection insurance product to address price fluctuations and simplify users' travel decisions. In this segment, the company has also been looking at better management of customer complaint-handling process. For instance, Tongcheng sent its customer service staff to work at sites of various airlines and learn their business processes, where they helped with passenger complaints and improved problem-solving capabilities, stated the company. For 2022, according to Tongcheng, its first call resolution rate of complaints within 2 hours reached more than 95%.
Change in revenue mix
The accommodation reservation segment's contribution to the overall revenue mix increased from 31.6% in Q1 of 2022 to 32.3%, whereas the transport ticketing category accounted for 53.5% this year, as compared to 59.2% last year.
The remainder of the revenue (RMB 369.2 million) i.e. 14.2% for Tongcheng came from the following: advertising services, membership services (further improved paid Black Whale membership program and provided users with more benefits and privileges), ancillary value-added user services, hotel management services (in order to establish an astute foundation in the supply chain and enhance Tongcheng's competitiveness), revenue from corporate travel services and attraction ticketing services. All of these offerings only contributed RMB 157.6 million (9.2%) in Q1 of 2022.
In the hotel management category, Tongcheng has been strengthening its cloud CMS offering to meet the demand of middle and high-end hotels and chain hotels for standardized management and operation analysis of their personnel and membership. There is also focus on enhancing operational management capabilities. Plus, there is reliance on Tongcheng's technical and operational efficacy to help accommodation clients improve their marketing capabilities on various new media platforms.
Also, Tongcheng not only evaluated the option of selling its core products in new territories, for instance, in the lower-tier cities in China. But the team also chose to target synergies across diverse business categories and maximized its marketing promotions to amplify cross-selling among different products.
Users
Tongcheng shared that average MAUs increased by 16.9% year-to-year to 286.1 million in the Q1 of 2023.
The company continues to focus on its association with Tencent for various marketing objectives. Some of the ways in which the marketing team chose to explore scenarios included cooperation with Tencent Docs to promote its marketing events and to direct users to its mini-program. The company also joined hands with Tencent Games and organized several e-Sports events to attract younger generations and also placed brand advertisements in a famous science fiction TV series on the Tencent Video platform.
Other initiatives – working with the location-based apps to widen the company's user reach, more interactions via short-video platforms, working with hotels and diverting users to the Tongcheng platform with the QR code scanning function, etc. The team also chose to capitalize on mobility scenarios such as buses, metro and intra-city buses. In fact, in Q1 of 2023, the offline user acquisition initiatives contributed around 15% of its average MPUs.
To its credit, Tongcheng's marketing team is also open to experimenting. For instance, it launched an experiential marketing campaign, tying up with six tourism bureaus and released a collection of themed non-fungible tokens (NFT) to enhance its brand exposure.