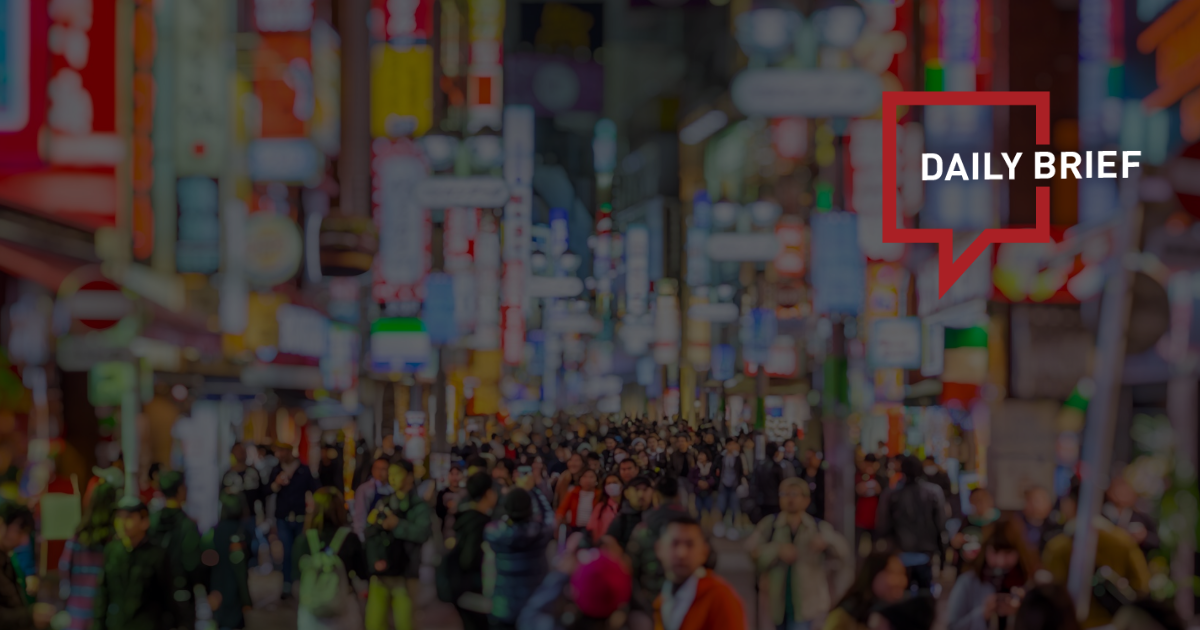 Passenger travel on Korea-China routes at 13% of pre-pandemic level
>> Passenger travel on Korea-Chinese routes stayed at 13 percent of pre-pandemic levels in the January-April period in contrast with a rapid recovery in other Asian routes, the transport ministry said Monday. In the first four months, the number of passengers on the routes between the two countries stood at 730,817, plunging from 5.65 million during the same period of 2019, according to data from the Ministry of Land, Infrastructure and Transport.
Meituan's AI model in development, predicts major changes
>> Meituan's founder and CEO, Wang Xing, discussed the latest trends in AI and the company's ongoing development of AI models during the company's Q1 earnings call. Wang Xing emphasized that AIGC has the potential to transform the fundamental ways in which people create and generate content, which could also have an impact on Meituan's business.
Shanghai gears up for post-Covid tourism boom as Disneyland raises ticket prices
>> Shanghai is putting behind three years of damage caused by zero-Covid restrictions to its tourism industry, with Disneyland, the city's premier tourist destination, gearing up for the peak summer season. Shanghai Disneyland is raising ticket prices by as much as 9.9% from next month as city gears up for peak tourism season.
China Southern Airlines issues apology and suspends staff member who called passenger a 'dog'
>> China Southern Airlines Singapore Office issued an apology on Saturday after a passenger complained over being verbally abused and called "dog" by a member of ground staff in Singapore. The company said that it has suspended the employee, who worked for a local ground agent service provider.
Boeing, Airbus send congratulations on C919's maiden commercial flight
>> The domestically-manufactured aircraft C919 successfully completed its maiden commercial flight on Sunday, marking its official entry into the civil aviation market. And Boeing and Airbus both offered their "congratulations" to the C919 at the time.
Major Chinese hotel group H World registers 67% rise in Q1 revenue, surpassing previous guidance
>> Major Chinese hotel chain H World Group said its revenue increased 67.1% year-over-year to RMB 4.5 billion (USD 652 million) in the first quarter of 2023, surpassing the revenue guidance previously announced of a 61% to 65% increase. Net income attributable to H World was RMB 990 million (USD 144 million) in the first quarter of 2023, compared with a net loss of RMB 630 million in the first quarter of 2022. A total of 8,592 hotels or 820,099 hotel rooms were in operation as of March 31, 2023.
Afghanistan reopens direct flight to China with Kabul-Urumqi service
>> The resumption of direct flights between Afghanistan and China after three years reflects strong demand for exchanges between the two countries, according to an observer. Afghan national carrier Ariana Afghan Airlines will operate a round-trip flight between Kabul and Urumqi every Wednesday. The flight was first launched in 2003 but was suspended in early 2020 because of the Covid-19 pandemic.
Airbnb Rooms reflects Chinese travelers' desire to connect
>> Airbnb has introduced a range of new features and upgrades to enhance guest experiences amid a robust recovery in the global tourism industry and a record-setting Q1 performance. Airbnb Rooms is an innovative approach catering to the demand of guests, particularly the young generation. "It also reflects Chinese outbound travelers' increasing willingness to connect with others from different backgrounds," said Kong Zhiqiu, China Outbound Director at Airbnb.