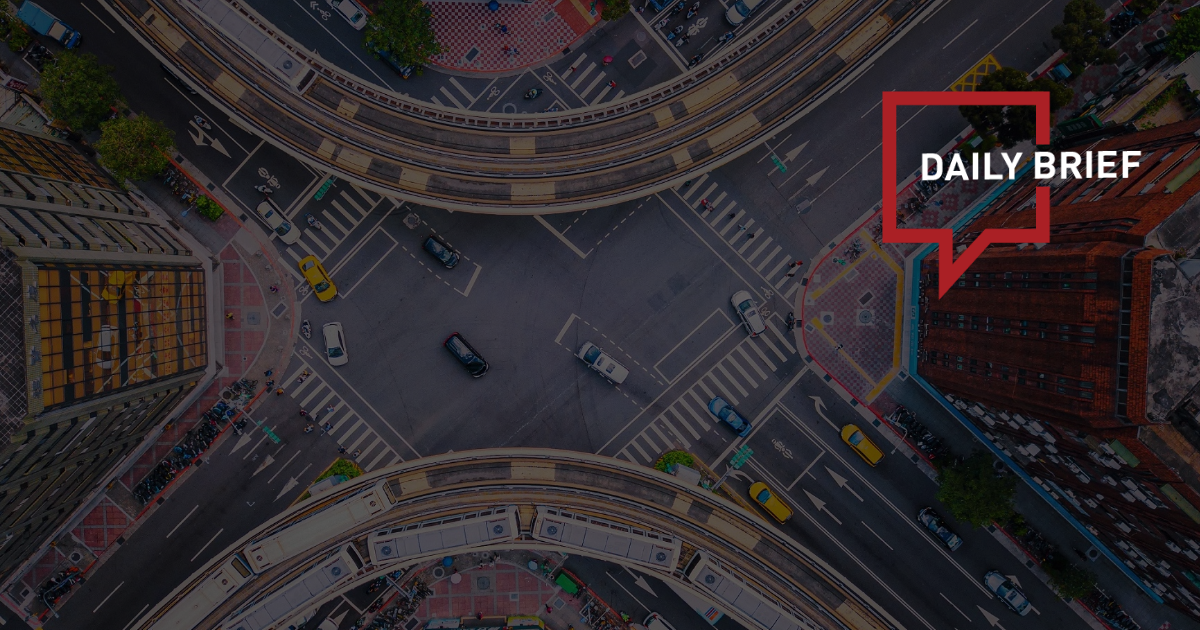 Chinese mainland resumes group tours from Taiwan to boost cross-Straits exchanges
>> Chinese mainland authorities on Friday announced the resumption of group tours from the island of Taiwan, as the mainland continues to take concrete steps to boost cross-Straits commercial and people-to-people exchanges. Starting on the same day, travel agencies will resume the business of group tours for Taiwan residents coming to the mainland, said Ma Xiaoguang, a spokesperson for the Taiwan Affairs Office of the State Council.
Alibaba Fliggy & Amap: "To-Destination" growth increases rapidly in Q1
>> Alibaba said that the company's order growth of "To-Destination" businesses (including Amap and Fliggy) increased rapidly in the first quarter this year, due to the strong recovery in commuting and travel demand. In March, the number of average daily active users of Amap reached a new record high of 150 million, driven by increasing intra-city commute and inter-city travel demand. In March, Fliggy's domestic hotel booking value grew over 70% compared to the same period in 2019 driven by a surge in business and recreational travel demand.
China's domestic travel recovery marred by anti-spending 'special forces'
>> On Chinese social media, the hashtag "special forces travel" - which refers to an aggressive assault on a tourist area to see and do as much as possible for as little money one can spend - went viral before and during the Labour Day break starting in late April. During the May holiday break, which for most Chinese covered the April 28-May 3 period, 274 million trips were made, up 19% from 2019 before the pandemic. But total spending was 148 billion yuan ($21 billion), on par with 2019, meaning travelers spent an average of 540 yuan in 2023 versus 603 yuan in 2019.
Asia hotel room rates rise 26% in Q1 with China reopening
>> Both business and leisure travel has seen positive momentum in the first quarter this year, with demand across the world forecast to be at 85.5% of 2019 levels in 2023, according to FCM Consulting's latest Global Trends Report. As China opened borders, the rebound across Asia was significant with an increase of 26% in room rates. Room rates in Tokyo averaged at USD 294, Singapore at USD 269, Seoul USD 239 and Hong Kong at USD 224, making Tokyo the most expensive city to stay in Asia.
Cathay Pacific surges in April with positive outlook and more destinations
>> The Cathay Pacific group said that it carried 1.38 million passengers last month, a 3,283% increase year-on-year, at an impressive passenger load factor of 86.9% compared to 56% last year. Capacity in April, as measured by available seat kilometers (ASKs), rose from 306,000 last year to 6.34 million this year, though still a long way short of the 13.49 million on offer in April 2019.
Theme parks celebrate business boom amid China's tourism recovery
>> China's theme parks are eyeing robust growth this year, as the ongoing tourism recovery and market upgrades brought in throngs of big-spending tourists. Shanghai International Resort, home to Shanghai Disneyland and some smaller tourist spots, received 6.3 million visits in the first quarter of this year, up 81% year on year. Tourism revenue during the period surpassed RMB 4 billion (about USD 572 million), a yearly increase of 116%.
Monchique's new tourism association welcomes Chinese ambassador
>> A new tourism association has been created in Monchique to promote the municipality, having hosted a visit from the Chinese Ambassador to Portugal, Zhao Bentang, as its first main event on May 11. The ambassador was accompanied by a delegation of diplomats, journalists, representatives from the Portuguese-Chinese Chamber of Commerce and Industry, lawyers and investors.
Kazakhstan and China forge new travel alliance with mutual visa-free agreement
>> Kazakhstan and China have taken significant steps towards enhancing collaboration in the tourism sector, aiming to boost the number of visitors traveling between the two countries. During his state visit to China on Wednesday, Kazakh President Kassym-Jomart Tokayev met with Chinese President Xi and signed 23 crucial agreements, including a bilateral visa exemption arrangement.