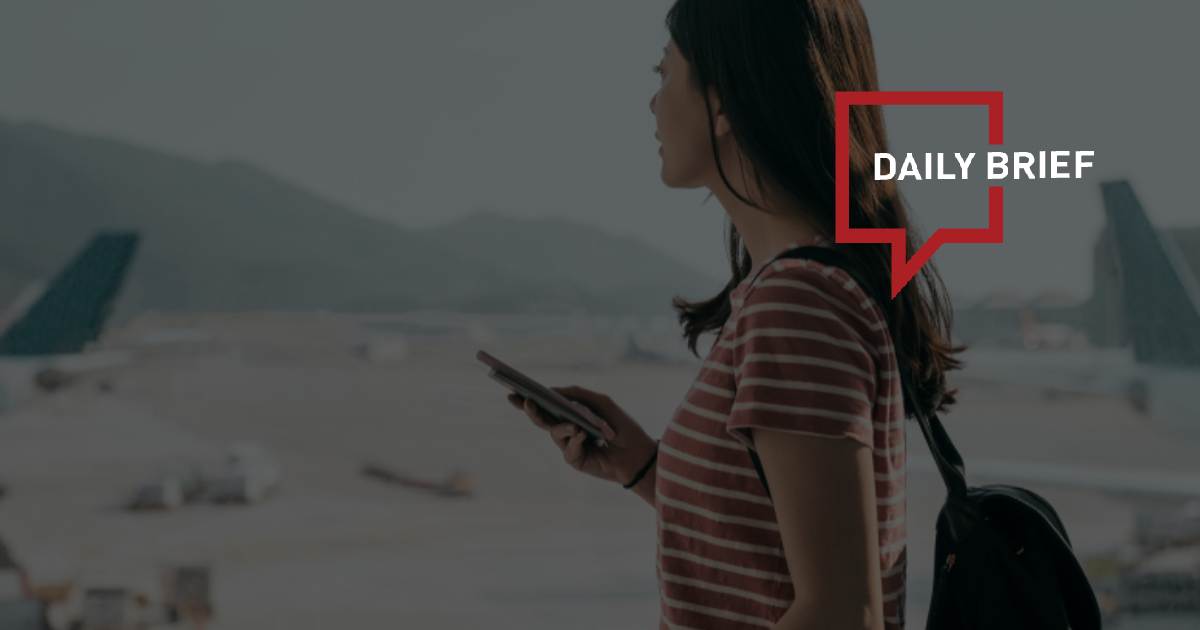 Skyscanner: Travelers look to Asia Pacific as booking windows normalise
>> Global travel marketplace Skyscanner recently published a new report exploring the latest trends in global travel. It shows that long haul travel comes to top of mind for APAC travelers as booking windows increase in all segments from less than one week to +90 days. APAC booking windows some way off returning to 2019 patterns across all haul types.
Emirates bets on strong China demand after COVID opening
>> Emirates is now seeing strong demand in mainland China, while Hong Kong is gradually picking up in terms of capacity recovery for the carrier. "We have restored 85% travel capacity in China [compared with pre-COVID], and the Chinese market can take up to five daily Emirates flights or more. We are operating at 85% capacity on our main global routes, and we aim to ramp up to 90% by summer 2023," said Emirates Chief Commercial Officer Adnan Kazim.
Trip.Biz unveils soaring corporate travel demand for bleisure trips
>> Companies in China are optimistic about the resumption of corporate travel as border policies relax, and flight capacity gradually resumes. According to Trip.Biz, Trip.com Group's corporate travel arm, 84.5% of companies expect an increase in domestic business travel budget for 2023, while 74.5% expect an increase in international business travel budget.
China's theme parks are bouncing back to pre-pandemic growth as pent-up travel demand sparks tourism boom, says Fitch
>> China's theme park industry will resume strong growth and sustain recovery momentum this year thanks to a post-Covid tourism boom, analysts at Fitch Ratings said. During the five-day May Day holiday last week, long queues and crowds were seen at the country's theme parks. Tickets for both Shanghai Disneyland and Universal Studios Beijing almost sold out ahead of the holiday. Some 92,000 visitors arrived at Atlantis Sanya, a water park in southern Hainan Province during the so-called golden week.
Chinese provinces log record number of tourists over May Day break; holiday spending jumps
>> A record number of people traveled across China during the recent five-day Labor Day break, and not only are they spending more than before but they are also venturing further afield. Central Henan province was the most popular destination, welcoming 55.1 million tourists over the five days from April 29 to May 3. Southern Guangdong province and southwestern Sichuan province were not far behind with more than 40 million visitors each.
Thailand says Chinese tourists on track to reach pre-Covid level
>> Chinese tourist arrivals to Thailand are on course to hit 1 million a month each from October, a level last seen before the pandemic, as travel is expected to gather momentum during the winter and long national holidays. Chinese tourist arrivals jumped to about 270,000 in March from less than 100,000 in January, according to Thailand's Ministry of Tourism and Sports.
China's Kunming gets go-ahead for USD 3 billion expansion of its international airport
>> Kunming in southwestern Yunnan province has been given the greenlight by the Chinese aviation authority to enhance the size of its international airport at a cost of RMB 20.7 billion (USD 3 billion), making it the latest airport in the region to be transformed into a major aviation hub.
Cross-border ticket rush for some Hongkongers as policy allowing those with expired travel permits to enter China's mainland takes effect
>> Some Hong Kong residents with expired Chinese mainland travel permits on Monday rushed to make cross-border plans as such bookings opened for the high-speed rail, following Beijing's earlier announcement that locals could continue to use their old documents until the end of the year. While most passengers in line were mainland visitors heading home following the May 1 "golden week" holiday, some were locals attempting to buy tickets on the first day of the new measure taking effect.
Can be 70k Macau visitors daily post May holidays, says trade rep
>> Macau is likely to see a daily average of "70,000 to 80,000" visitor arrivals in the period immediately following the Labour Day holiday break, says Macau Travel Industry Council president, Andy Wu Keng Kuong, in comments reported at the weekend. Mr Wu mentioned as supporting factors, an increasing number of package tours from mainland China, and the presence of travellers from international feeder markets.