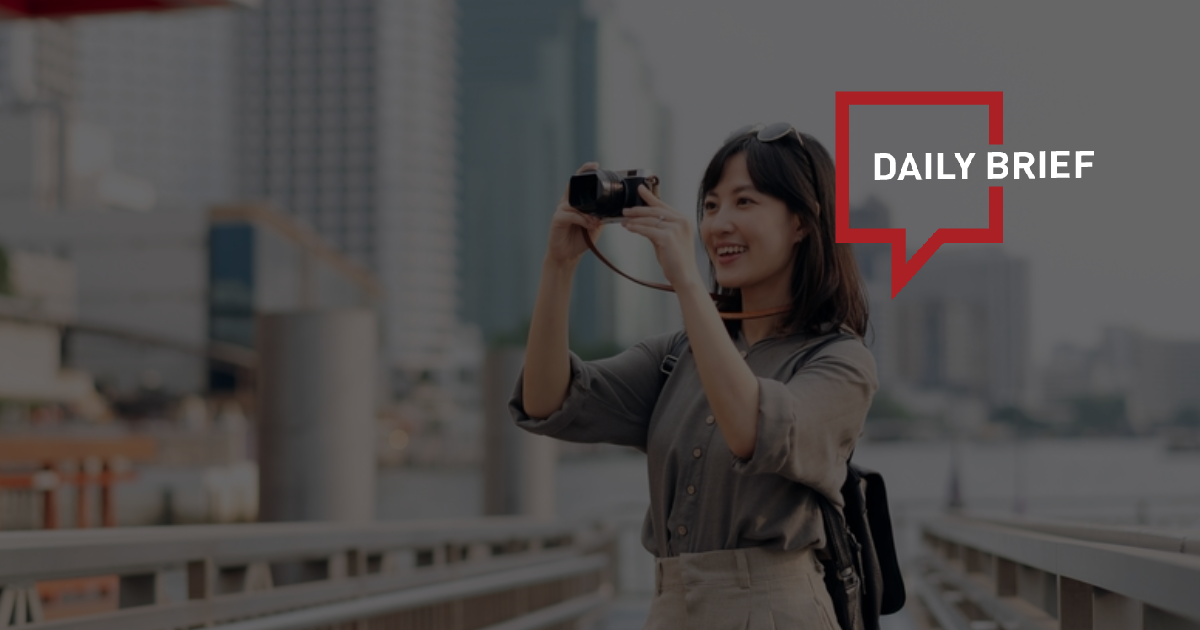 Alipay and WeChat Pay data shows China consumer spending over May holidays exceeded pre-Covid levels
>> Travel-related purchases by Chinese consumers using Alipay, a major digital payments app, jumped 70% between April 29 and May 1, the first three days of the five-day national holiday, compared with the same period in 2019, according to an Alipay statement.
Special Forces-style Tourism: The latest fad to grip young travelers in China
>> The term "Special Forces-style Tourism" has gained popularity on China's social media platforms of late. It refers to the recent trend among young people to visit as many attractions and try as much delicious food as possible while spending the least amount of time and money.
When it comes to the major expense of travel, namely accommodation, China's "special forces" have their own solutions. Some young travelers choose to stay overnight in private rooms at 24-hour chain restaurants like Haidilao hot pot, or in cheap venues such as bathhouses or internet cafes to save money. Others choose to spend the night on forms of transportation, such as taking sleeper trains.
Marriott beats market estimates on China recovery
>> Marriott International reported better-than-expected first-quarter results on Tuesday as the U.S. hotel operator benefited from a global rise in occupancy and room revenue led by domestic travel in China, sending its shares up by 3%.
Biden administration OKs boost in Chinese airline flights to US
>> The United States will allow Chinese airlines to increase U.S. passenger services to 12 weekly round-trips, the Transportation Department (USDOT) said on Wednesday, equal to the number of flights Beijing has permitted for American carriers.
France, China negotiate flight increases amid Russia airspace closure
>> France and China are negotiating the ramp-up of flights between the two countries, amid fears on the French side that a rapid increase could distort competition in favor of Chinese carriers. As of May 3, the number of weekly flights had reached 16 per week, a number that will increase to 50 beginning in June, or 51% of the number allowed in summer 2019.
Trip.com Group holds a 14.2% stake in Atour
>> Atour Lifestyle Holdings Limited, a leading hospitality and lifestyle company in China, announced its annual report for the fiscal year ended December 31, 2022. As of March 30, 2023, Trip.com Travel Singapore Pte. Ltd., a subsidiary of Trip.com Group, held 14.2% of Atour's ordinary shares. In 2022, hotel reservation payments collected on behalf of Atour through Trip.com Group were RMB 692.8 million (USD 100.2 million), and hotel reservation service fees paid to Trip.com Group were RMB 11.3 million.
China's holiday tourism rebound to pre-COVID levels boosts outlook
>> China's tourism rebounded to pre-COVID 19 levels in the May Day holiday as the number of domestic trips rose by more than two-thirds from a year earlier, government data showed on Wednesday, a welcome boost for the world's second-biggest economy.
Travel-hungry Chinese made 274 million domestic trips during the five-day break that began on Saturday, a rise of 70.8% from a year earlier, and 19% more than during 2019, the Ministry of Culture and Tourism said on its website.
China-Vietnam border port witnesses travel boom during May Day holiday
>> Youyi Port, a China-Vietnam border port in Pingxiang City, south China's Guangxi Zhuang Autonomous Region has witnessed influx of travellers during May Day holiday. The number of inbound and outbound passengers during the holiday is expected to exceed 25,000.