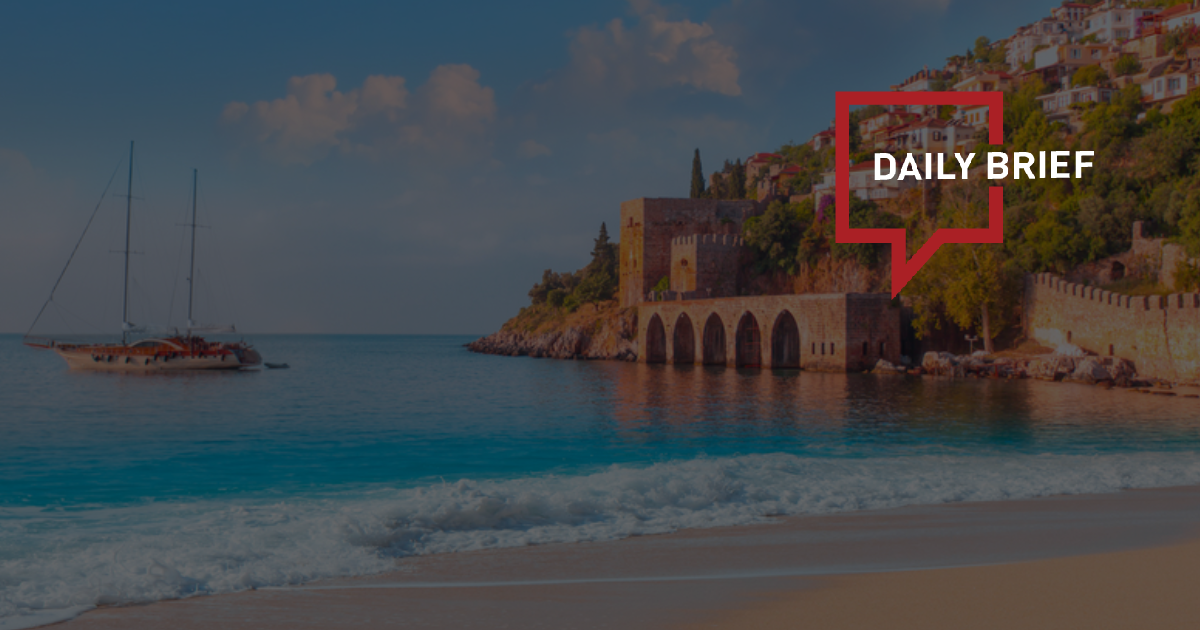 Thai tourism industry optimistic as Chinese tourist arrivals skyrocket: expert
>> The recent steady increase of Chinese tourists to Thailand has been observed by a Thai expert, who views it as a positive sign for the Thai tourism industry and the broader Thai economy.
From Jan 1 to April 23, over 737,000 Chinese tourists visited Thailand, marking a 30-fold increase from the same period last year, according to Kevalin Wangpichayasuk, assistant managing director of Kasikorn Research Center.
Chinese tourists remain wary of traveling overseas
>> On the eve of China's May Labor Day holiday week, more than half of Chinese travelers say they haven't set plans to go abroad this year, with 31% saying no to international travel altogether, according to a survey published on Wednesday and shared exclusively with Bloomberg. There's ongoing reticence and negligible improvement from early 2023, just prior to the end of the country's Covid Zero policies, when 40% of Chinese travelers said they had no plans to travel overseas despite easing restrictions.
Air China first-quarter loss narrowed amid jump in air travel
>> Air China's net loss in the three months to March 31 narrowed to RMB 2.93 billion (US$423.0 million) from RMB 8.90 billion in the same period last year, the Beijing-based flag carrier said late Wednesday. Revenue rose 94% to RMB 25.07 billion, driven by an increase in both passenger load factor and price, it said.
Airbus praises China's market size, resilience
>> Airbus considers China as one of the most "strategic markets" and hailed the resilience of China's supply chains amid the COVID-19 pandemic, said Airbus China CEO George Xu. He said China's population of 1.4 billion presents an excellent opportunity for growth, especially if the average air travel frequency per person increases from the current 0.5 times to 1.5 times per year by 2040.
China expects travel spree during May Day holiday
>> China is poised to see a boom in travel demand during the upcoming May Day holiday, as the world's second-largest economy regains vitality following a shift in COVID-19 response. Domestic travel bookings for the five-day holiday that starts on April 29 this year have seen a surge of over 700% from the same holiday last year, the latest data from online travel agency Trip.com Group showed. The agency also noted an explosive growth in the demand for tours abroad.
Hong Kong Airlines returns to clear air and growth
>> After navigating some pretty severe financial turbulence over the last few years, Hong Kong Airlines is back in clear air and poised for growth. Yesterday the airline announced it had secured the investments it needed to move on and implement its restructuring plan. This means the financial restructuring can now take effect, with HKA saying that will expedite its business recovery and return the airline to a healthy growth trajectory.
ACI Asia-Pacific and China Civil Airports Association sign MoU to strengthen cooperation
>> Airports Council International (ACI) Asia-Pacific and the China Civil Airports Association (CCAA) have signed a Memorandum of Understanding to strengthen cooperation and promote excellence in airport operations and management. The MoU will enhance the synergy between ACI Asia-Pacific and CCAA to promote regular exchanges of information and economic data, assessment of airport service quality, customer service best practices and capacity building initiatives through establishing communication mechanisms.
Chinese shift from short holidays to plan longer breaks for Labor Day
>> Outbound travel from China's mainland during the Labor Day holiday period reached a three-year high this year, according to Travelport. Travel bookings for the Labor Day period increased 470% this year compared to 2022, while outbound bookings from China's mainland in the first quarter increased by 331% compared to last year. Travelport observed that for the rest of the year, tourists from China's mainland are taking shorter holidays as most trips span between two and four days.
Millennium Hotels launches M Social in Suzhou
>> The bold and stylish brand, M Social is heralding its maiden foray in China with the opening of M Social Suzhou. The 294-room luxury lifestyle hotel is the first and flagship M Social-branded property in China, signaling a move for future expansion in the Greater China region.