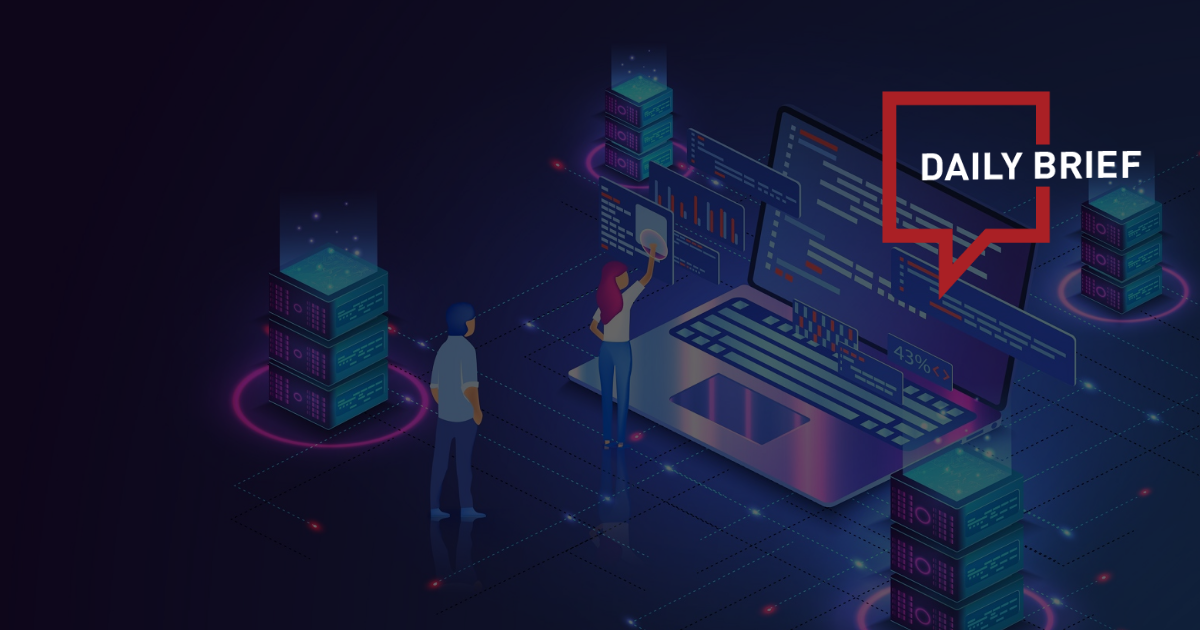 Hong Kong hotel room rates surge ahead of 'golden week' holiday
>> Hong Kong hotel room rates have surged by as much as five times for the approaching Labour Day "golden week" holiday, even though bookings remain below pre-pandemic levels. Federation of Hong Kong Hotel Owners executive director Caspar Tsui Ying-wai said he was optimistic that occupancy rates would reach 90% during the holiday starting on May 1 although bookings were not coming in as fast as in 2018 and 2019.
Chinese travelers' international hotel bookings increase 30-fold for upcoming holiday
>> Bookings in China for trips abroad continue to recover fast. According to DidaTravel's recent data about Chinese travelers' international hotel bookings for the upcoming May Day holiday, for which many people in China take 5 days off from April 29 until May 3, have increased 30-fold year-over-year, surpassing pre-pandemic 2019 volumes by 18%. The ADR for Chinese international hotel bookings has also increased by 47%, reaching 95% of their 2019 level. The international average length of a hotel stay is about 2 room nights during the May Day holiday, in line with pre-pandemic data.
Outbound travel from China reached a three-year high during the Labor Day holiday
>> Outbound travel from mainland China during the Labor Day holiday period reached a three-year high this year, according to data released by travel technology company Travelport. Travel bookings for the Labor Day period increased 470 percent this year compared to 2022, while outbound bookings from mainland China in the first quarter increased by 331 percent compared to last year, said Travelport. Travelport observed that for the rest of the year, tourists from mainland China are taking shorter holidays as most trips span between two and four days.
China sees two different stories between domestic and international flights
>> With Chinese travelers eager to go globe-trotting again, airlines are cautiously increasing international capacity to China, according to Cirium data. The strong performance of China's domestic aviation looks set to continue on an upward trend, with airline schedules for the rest of 2023 (April to December) trending at 17% above 2019 levels. But it's a different story with international flights to and from China.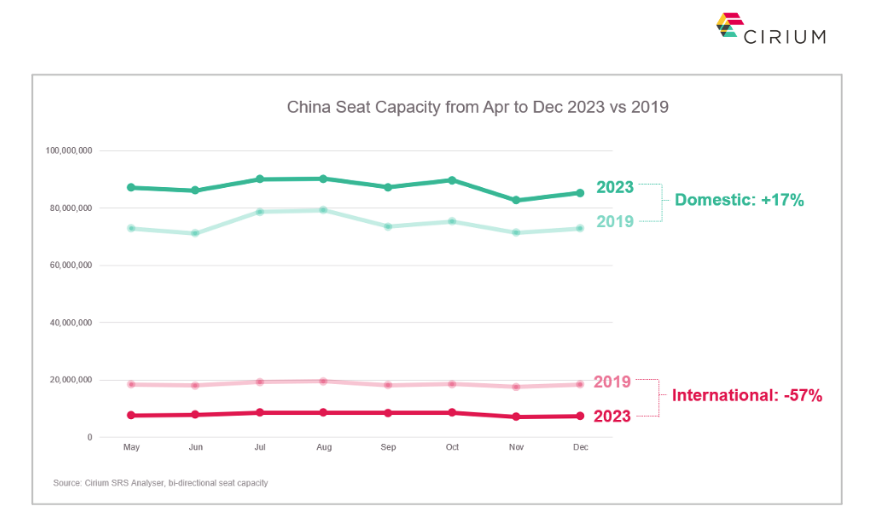 With international travel still languishing, mainland China scraps its PCR requirement
>> A negative PCR result will no longer be required from travelers to mainland China from April 29, according to multiple media reports. Instead, travelers can provide a negative result from a rapid antigen test taken within 48 hours of arrival. The ending of the PCR requirement comes as China's international travel figures languish at only 12.4% of their 2019 levels, according to official data.
2023 a 'turning point for recovery', domestic competition to be 'mitigated': Air China
>> Air China believes domestic airline competition "will be mitigated" in the near term, following a bruising year where travel demand collapsed under the pressures of China's now-scrapped 'zero-Covid' policies. The Beijing-based carrier also believes that 2023 will be "a turning point for recovery" for the country's battered aviation sector, with demand on the rise.
Trip.com, Amazon Web Services to build joint innovation lab
>> Trip.com said it will build a joint innovation lab with cloud computing giant Amazon Web Services (AWS). The joint lab aims to use experts from AWS and Trip.com to develop new technologies that will improve the online travel provider's travel and services. The lab will focus on five programs, including Artificial Intelligence, Flight Business, Hotel Business, International Business, and Cloud Technology.
Key takeaways for meeting Chinese travelers' changing demands
>> The China Outbound Tourism Research Institute (COTRI) projects China's outbound travel to recover to around two-thirds of the 2019 levels. But what should travel companies do to embrace Chinese travelers? Senior leaders at Trip.com Group and Alibaba Fliggy offered their advice at the China Arising event presented by TravelDaily China and WiT last month.
H World's domestic hotel business exceeds pre-pandemic level in Q1
>> NASDAQ-listed hotel chain H World Group announced preliminary results for its hotel operations in the first quarter. Legacy-Huazhu hotels' RevPAR recovered to 118% of the 2019 level, while Germany-based DH hotels reported a 94% recovery mainly driven by ADR rebound. As of March 31 this year, H World had 8,592 hotels with 820,099 rooms in operation in 18 countries.
>> From May 1, Star Alliance member All Nippon Airways (ANA) will increase the flight frequency on the Narita-Shanghai (Pudong) route to seven roundtrips per week, and together with flights to/from Haneda, the flights on the Shanghai route (Pudong and Hongqiao) will be raised to three roundtrips per day from the Tokyo metropolitan area.