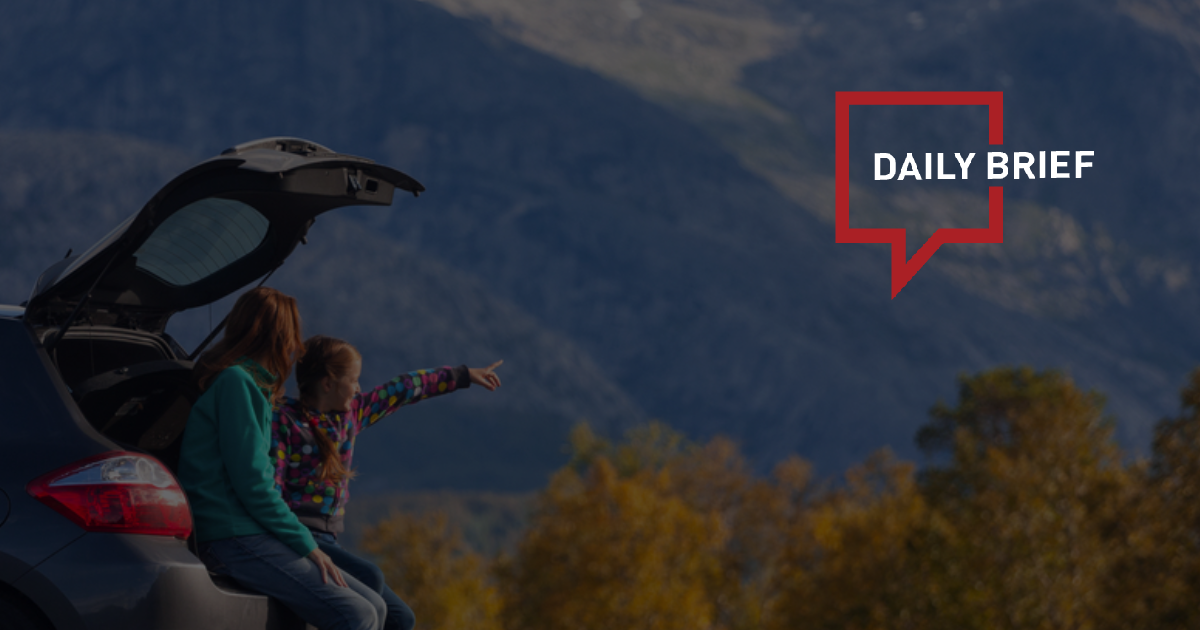 International air travel from China just 12% of pre-COVID levels but domestic travel surging
>> China's international air passenger traffic reached only 12% of pre-COVID levels in the first three months of 2023, with 2.24 million passengers traveling overseas after the reopening of borders on 8 January, according to rating agency Fitch.
It also noted that there was no such lag in domestic travel, which has already returned to 80% of 2019 levels through March. Air passenger traffic almost tripled in 1Q23 when compared to 4Q22, including a 114% increase in domestic air travel in January versus December.
China plans Shanghai hyperloop "by 2035"
>> China is likely to build its first hyperloop train line between Shanghai and Hangzhou, according to the nation's top engineering and rail design institutes. The 150km-long (93-mile) in-vacuum tunnel will allow maglev trains to travel at speeds of up to 1,000km/h (621mph). If all goes according to plan, this will enter service in 2035.
Outbound tourism resumes with new travel trends across China
>> The first cohort of Chinese travelers were mainly made up of the post-90's generation, accounting for over 57% of the total, a report by travel review website Mafengwo revealed. It also seems that women were more likely to make a trip abroad, making up 59.8% of outbound Chinese travelers, according to the report.
Shanghai International Resort tourism revenue tops USD 8.9 billion
>> Shanghai International Resort, home to Shanghai Disneyland, has raked in over RMB 61.5 billion (about USD 8.9 billion) in tourism revenue since it opened to the public in 2016. The resort recorded approximately 6.3 million tourists in the first quarter of 2023, an increase of 81% compared with that of the same period last year, garnering over 4 billion yuan in revenue. The number of tourists to Shanghai International Resort is expected to reach 20 million in 2023, according to its administration.
Smooth take-off for Cathay Pacific's free ticket drive
>> Hong Kong flagship carrier Cathay Pacific Airways on Monday morning rolled out more than 27,000 tickets to 26 countries, available to city residents and those in the Greater Bay Area. The online process to qualify for the round-trip, economy-class tickets was mostly smooth. The promotional drive is part of a 700,000-ticket lucky draw handled by local airlines under the government's "Hello Hong Kong" campaign.
London-Xi'an direct flight resumes
>> A direct flight route linking London and Xi'an, capital of northwest China's Shaanxi Province, resumed on Sunday, after a three-year hiatus due to the COVID-19 pandemic. The intercontinental route, operated by China's Tianjin Airlines, has transported more than 75,000 passengers since its launch in May 2018. With the resumption of the route, the airline has also launched connecting flights from over 50 domestic airports via Xi'an to London, providing passengers across China with more options.
Travel portal sees Hong Kong bookings surge
>> With staffing and tourism facilities slowly returning to normal, inbound tourism to Hong Kong has significantly rebounded in recent months, according to Trip.com Group. Global flight bookings to the city jumped 57.2 times year-on-year from the beginning of this year to April 10, with those coming from Singapore and Thailand soaring 330 and 279 times from 12 months ago, respectively, the travel service provider said.
Macau March visitor tally up 23% month-on-month
>> March visitor arrivals to Macau rose 271.4% year-on-year, and 22.8% month-on-month, according to data issued on Monday by the city's Statistics and Census Service. March's tally was just below 1.96 million, split almost equally between overnight visitors and same-day visitors. The result took the first-quarter aggregate to nearly 4.95 million, an increase of 163.7% year-on-year.