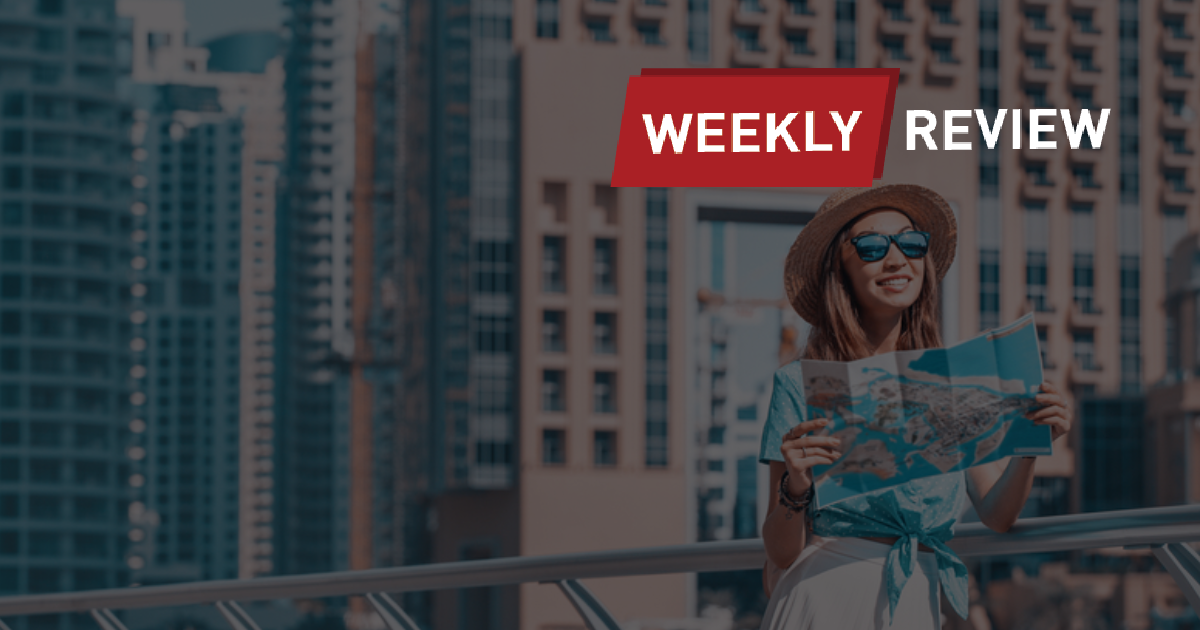 Tencent inks partnership deal with Singapore tourism authority
The Singapore Tourism Board and WeChat Pay, the mobile payment tool from Tencent Holdings, signed a three-year strategic agreement in Shanghai on Friday ahead of the upcoming May Day holiday.

With the agreement, the two aim to bring smarter and more convenient traveling experiences to Chinese tourists. They will also leverage the WeChat ecosystem to promote the digital transformation of various industries in Singapore.
European travel giant to open its first hotel in Shanghai, China
TUI Hotel Group from Germany will launch a new hotel along the riverside in Baoshan in Shanghai. The group signed a contract on Thursday. The first hotel of TUI Hotel Group in Shanghai will be part of the Shanghai International Cruise Port Resort and is likely to open around the end of this year.
TikTok for Business to host travel trade dialogue on branding
The B2B division of social media platform, TikTok will host TikTok Travel Unboxed 2023 online on May 11, bringing together marketing, branding and content leadership from across its company as well as the travel industry to discuss branding best practices. The hour-long event on Zoom, starting at 15.00 SGT, will feature speakers such as Marcus Yong, vice president, global marketing, Klook; Georgina Koh, director, marketing activation, Singapore Tourism Board; and Ng Chew Wee, head of business marketing, APAC, TikTok.
Meituan muscles in on live-streaming e-commerce with inaugural event
Food delivery giant Meituan has jumped on the live-streaming e-commerce bandwagon by hosting its first live-streamed shopping event, a move widely seen as a counteroffensive aimed at video platform operators such as ByteDance Ltd.
Club Med to build more resorts in Hainan, eyes return to profitability this year
Club Med plans to build more hotels in Hainan province, one of its key markets in mainland China, as it bets on the post-Covid travel boom, while parent Fosun Tourism expects to post its first profit in three years amid rising demand from Chinese tourists and growth in its Southeast Asian markets.
Alibaba's travel arm to report to group CEO as e-commerce giant goes through restructuring
Alibaba Holding Group's online travel booking platform Fliggy has come under the direct leadership of group chief executive Daniel Zhang Yong as part of a restructuring aimed at eventually freeing up different business units within the e-commerce giant, according to local media reports. Zhuang Zhuoran, who took over as president of Fliggy in 2020, now reports to Zhang directly, according to local media outlet Cls.cn, an indication that the travel unit is being prepared for greater independence in future as China's tourism sector continues to recover.
Airbus research center in China's Suzhou launches operations
Airbus inaugurated its new research center Friday in Suzhou, east China's Jiangsu Province. The Airbus China Research Center will be dedicated to manufacturing innovation and research into hydrogen infrastructure, the cabin experience and new technologies, based on the advantages of aviation and the hydrogen industrial chain in the Yangtze River Delta region.
Didi unveils concept robotaxi set to join Chinese ride-hailer's fleet by 2025
Didi Global has debuted its first concept self-driving vehicle, the Didi Neuron, which the Chinese ride-hailing giant plans to add to its fleet by 2025. Didi is working with new energy vehicle makers in China on developing robotaxis, Meng Xing, chief operating officer of Didi Autonomous Driving, said at the event to unveil Didi Neuron.
Chinese tourists are back, but numbers still far from pre-COVID levels
Bookings in China for trips abroad during the upcoming May Day holiday point to a continued recovery in travel to Asian countries, but the numbers remain far off pre-COVID levels with long-haul airfares soaring and not enough flights available.

In February, over 150,000 Chinese tourists traveled to Thailand, the latest data from the Thai Ministry of Tourism show - a three-year high but still 85% below February 2019 levels. Trips to Japan and South Korea have only recovered to 5%-10% of February 2019 levels.
More than 65 million entry and exit trips made in China in Q1: immigration authorities
More than 65 million entry and exit trips were made in China in the first quarter of this year, according to data provided by National Immigration Administration (NIA). Among the 60.65 million people who made entry and exit trips, 32.35 million are mainland residents, 29.48 million are residents from Hong Kong, Macao and Taiwan, and 3.226 million foreign nationals.

The country's immigration agencies issued more than 5.12 million ordinary passports, 19.14 million entry-exit documents to and from Hong Kong, Macao and Taiwan, and accepted 604,000 passes from Hong Kong, Macao and Taiwan residents to and from the mainland.
Canton Fair attracts over 660k visitors on opening weekend
On Saturday, April 15 at 9am, the 133rd Canton Fair opened its doors, and will continue in three phases until May 5. Nearly 35,000 participating companies are showcasing their products and services, a record number for the fair. According to official data released by the fair, the total number of visitors in the first two days had exceeded 660,000.