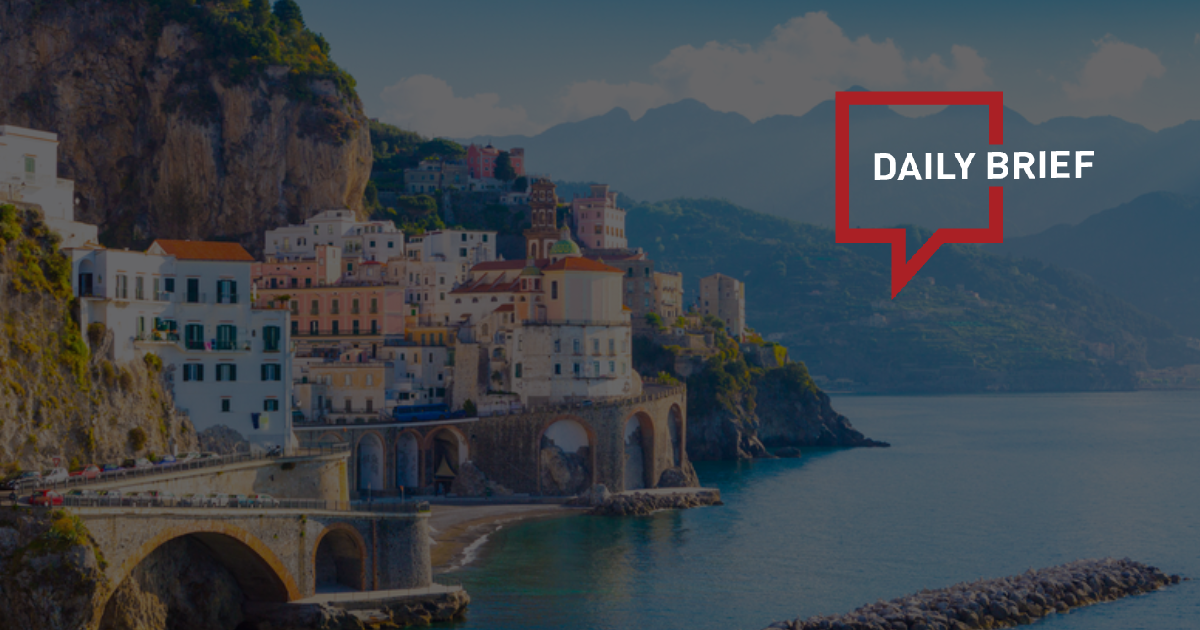 Canton Fair attracts over 660k visitors on opening weekend
>> On Saturday, April 15 at 9am, the 133rd Canton Fair opened its doors, and will continue in three phases until May 5. Nearly 35,000 participating companies are showcasing their products and services, a record number for the fair. According to official data released by the fair, the total number of visitors in the first two days had exceeded 660,000.
Macau's MICE attendance reaches 200,000 in Q1
>> The Macau Trade and Investment Promotion Institute (IPIM) issued information on Sunday revealing that the number of participants in MICE events in Macau during the March 2023 quarter reached nearly 200,000, with more than 15,000 business visitors attending meetings. After Macau reopened to the public on January 8, MICE activities have gradually resumed. IPIM noted that a large corporate conference of more than 10,000 people was recently held.
Domestic air travel soars during first quarter
>> Air passenger trips recovered significantly in China during the first quarter of this year, with the number of domestic trips reaching roughly 90% of those taken before the epidemic, the Civil Aviation Administration of China said on Tuesday. In the first quarter, 129 million air passenger trips were made, rising 68.9% year on year. Among them, 126 million domestic air passenger trips were made, a year-on-year increase of 66.6%, accounting for 88.6% of trips taken during the same period in 2019.
Show prompts tourism boost in a city of Guangdong province
>> Thanks to the hit show, The Knockout, visitor numbers have soared in Jiangmen, Guangdong province, the city in which the drama was filmed. After the program aired at the start of the year, the city saw more than 3.34 million trips in January and February, up 67.8% year-on-year, according to a statement issued by the city government on March 22. The trips generated tourism income of more than RMB 3.4 billion (USD 494 million) for the city, a rise of 124.3% compared with the same two months last year, the statement said.
Interest for travel to Chinese mainland bounce back
>> Analysis of Trip.com data shows that international travelers' interest in Chinese mainland increased significantly in the last few weeks compared to the same period in 2019. Looking at the travel period of 15 March 2023 to 14 April 2023, international users searching for hotels in Chinese mainland on Trip.com was up 126% compared to the same period in 2019, with a seven-fold increase on 2022 levels. Chinese mainland hotel bookings by international travelers rose by a third (32%) compared to pre-pandemic levels.
Chinese travel to Singapore recovering faster than to other ASEAN destinations
>> Chinese travel to Singapore is recovering at a faster rate than to other ASEAN nations, buoyed by greater seat capacity and increased demand, according to investment bank Maybank. The airline seating capacity is tipped to reach 65% of pre-COVID levels for Singapore by mid-year compared with just 45% for trips from China to Thailand or Malaysia. Singapore is fast becoming a preferred destination of high-net worth Chinese citizens.
Hong Kong top outbound destination for Chinese mainland travelers during May Day holiday
>> Based on plane ticket booking statistics, Hong Kong is the top outbound destination for Chinese mainland travelers over the forthcoming five-day May Day holiday. The average price of a single-way cross-border plane ticket for the holiday had reached RMB 2,497 (USD 363) as of Friday, up 67% over the same period last year, according to Shanghai-based online travel operator Trip.com over the weekend. The search data of cross-border flights during the holiday soared nearly 40% from 2019, it added.
Jetstar Asia to return to China
>> Jetstar Asia will resume services between Singapore and Haikou on 29 April 2023, following a three-year suspension as a result of the pandemic, just in time for the Golden Week Labour Day long weekend. The Singapore-based low-cost airline is expecting to fly more than 70,000 customers each year between the two popular destinations, operating four weekly return services to meet the pent-up demand for travelers wanting to return to the port city and capital of China's island province of Hainan.
China's Tibet receives 2.55 million tourists in Q1
>> Southwest China's Tibet Autonomous Region received more than 2.55 million tourists from home and abroad in the first quarter of this year, raking in tourism revenue of over RMB 2 billion (about USD 291 million), regional tourism authorities said on Monday. The region reported year-on-year growth of 39.6% in tourist numbers and 42.9% in tourism revenue.