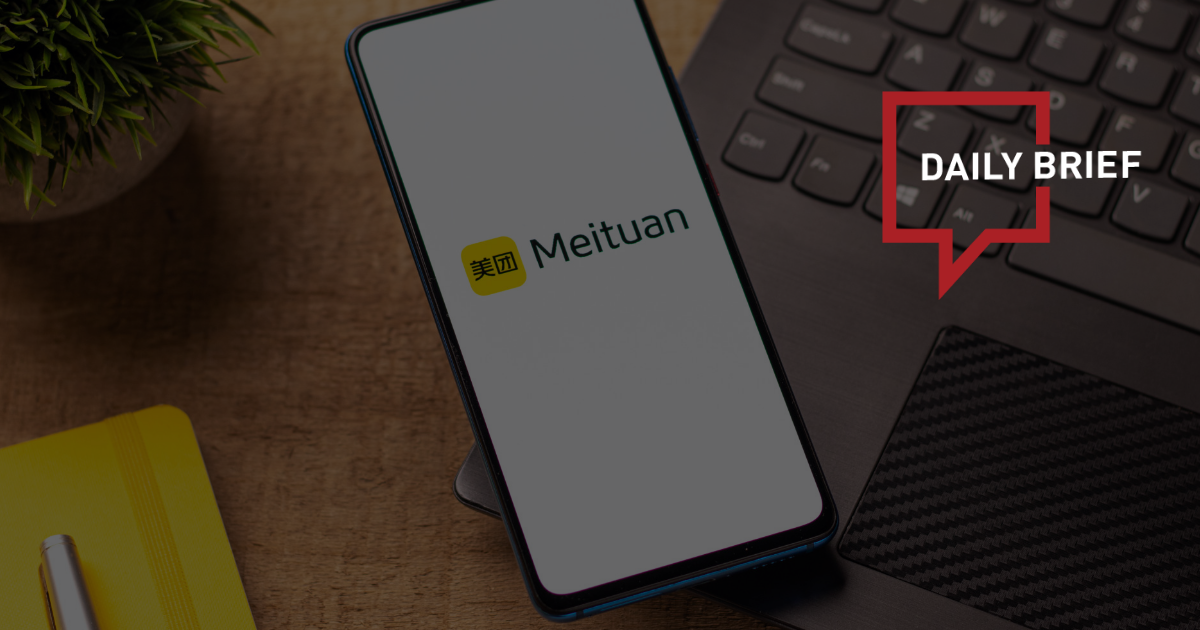 Meituan rolls out enterprise edition aiming for new revenue stream
>> Chinese food delivery and life services giant Meituan launched an enterprise edition on Thursday, offering a one-stop shop for companies to manage employees' meals, work trips, and transport expenses. The service, mainly focused on dining options for corporate clients, plays on one of Meituan's core strengths.
Brazil's Embraer eyes deal with Chinese airline for 20 E-jets -sources
>> Brazilian planemaker Embraer SA aims to sign a deal for the sale of 20 commercial jets to a Chinese airline during President Luiz Inacio Lula da Silva's visit to China this week, two people familiar with the matter told Reuters on Tuesday. The deal would mark a breakthrough for Embraer in China, where it has struggled to find new business since the 2016 closure of a joint venture at a factory in Harbin.
Largest-ever Canton Fair to be held with 35,000 exhibitors on-site, buyers from 226 countries and regions
>> The 133rd China Import and Export Fair, commonly known as the Canton Fair, which will officially open on Saturday, will be the largest ever since 1957 in terms of the number of exhibitors and the exhibition area, and it will also welcome a large number of foreign traders. The 2023 spring Canton Fair is the first fully on-site event and also the first large-scale international trade event in China since the optimization of epidemic prevention and control measures in January.
Hainan's yacht industry, a barometer on China's high-end consumption, is quickly reviving
>> The yacht club of the third China International Consumer Products Expo (CICPE) was unveiled Tuesday night in Haikou, South China's Hainan Province, with a total of 25 yacht-makers including Ferretti, Princess Yachts, and Azimut showcasing luxurious vessels that priced between 1 million yuan to over 100 million yuan. In the first two months of 2023, Sanya received 291,600 yacht tourists, up 24.41 percent year-on-year, according to a report by the Sanya Daily.
Datalex renews 3-year partnership with Air China
>> Datalex has announced its three-year renewal deal with Air China. Figures recorded by Datalex through customers using its airline software in the Chinese market show a material increase in demand in the first three months of this year with March transaction volumes reaching 43% of 2019 figures.
CDFG demonstrates vitality of China travel retail at Hainan expo
>> The third China International Consumer Goods Expo (Consumer Expo), co-sponsored by the Ministry of Commerce and the Hainan Provincial People's Government, has kicked off in Haikou, Hainan. China Tourism Group, together with its subsidiary China Duty Free Group (CDFG), marks its strong participation in the event with a 600sqm booth demonstrating "the innovative vitality of China's travel retail market and sharing new opportunities for global consumption".
Klook, Mandai Wildlife Group to drive visitors to Singapore's wildlife parks
>> Klook and Mandai Wildlife Group (MWG) have signed a three-year strategic partnership to boost international visitors to the Mandai Wildlife Reserve. The collaboration will leverage on Klook's digital marketing and social content capabilities and strength in Asia-Pacific, to target the growing millennial and Gen-Z segment in six key markets, namely Australia, Indonesia, Malaysia, the Philippines, Thailand and South Korea.
Hainan Airlines resumes flights between Shenzhen & Paris
>> Shenzhen Airport and Hainan Airlines have announced the resumption of direct passenger flights from Shenzhen to Paris, which will commence on April 28. This marks the second European passenger route that Shenzhen Airport has reinstated for the summer and autumn season of 2023, following the resumption of flights to Frankfurt. Hainan Airlines will operate a direct flight from Shenzhen to Paris twice a week, on Mondays and Fridays.