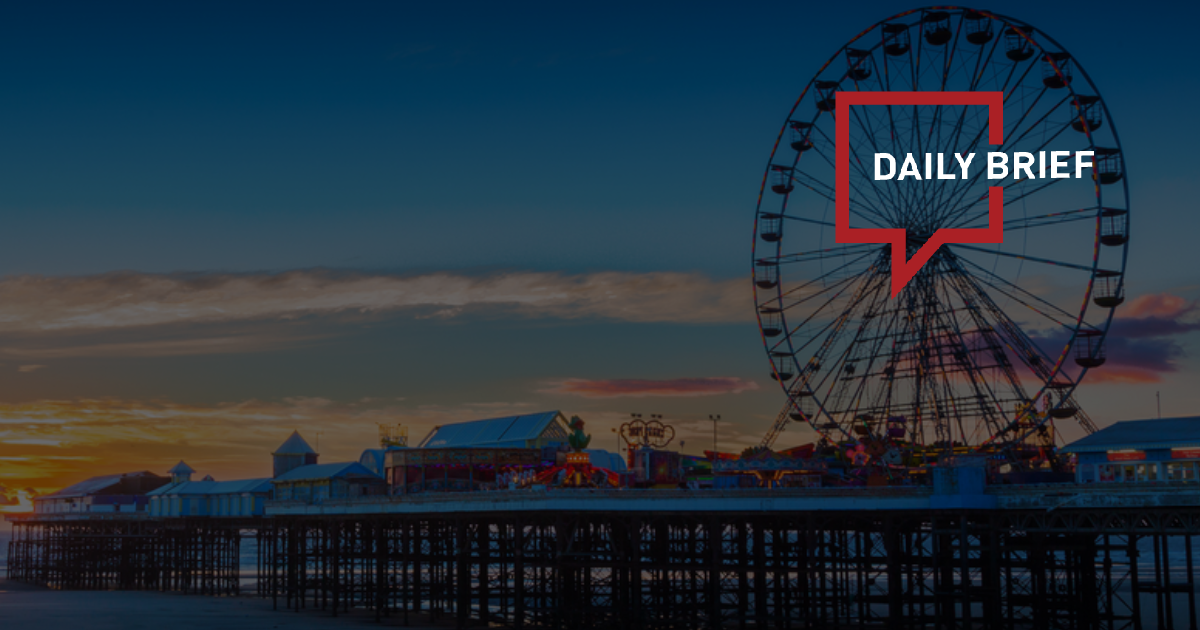 Group transportation service platform Webus is seeking IPO in the US
>> Webus, a platform providing group transportation services online in China, is turning to Wall Street for some extra fuel. The company aims to raise as much as $24 million by selling 4 million shares at $4 to $6 apiece, according to an update filed last Tuesday to its original prospectus filed in February. The company plans to spend some of the funds on setting up a new subsidiary or representative office in the U.S., where it already has some operations, and will use the rest as working capital.
China Arising: trends to heed to capture the emerging Chinese travelers
>> At the China Arising event, run by WiT in partnership with TravelDaily China and Accor, the speakers have shared what changes have taken place in the travel tech landscape, and what you can do to market to emerging Chinese travelers: The blocks are off, air capacity remains the main constraint; Little Red Book rules, Douyin booming – competition is good for innovation; Local giants want to grow global wings.
China lifts mask mandate for public transport, offices, schools
>> China lifted mask mandates for public transport, workplaces and schools. People will be able to take them off on transport including planes, trains, subways and buses, while people working in offices and students at schools won't be required to wear them either.
China's Haichang Ocean Park to explore investment opportunities in Saudi Arabia
>> Chinese theme park operator Haichang Ocean Park Holdings signed a non-binding agreement with the Saudi Arabian government to explore investment opportunities such as building ocean parks, aquariums, wildlife parks, intellectual property theme parks, and hotels in the Middle Eastern country.
Hong Kong International Airport launches luxury concierge for travelers
>> Hong Kong International Airport's (HKIA) Luxury Zone has long been renowned as a premier shopping destination for global travelers. Keeping up with this spirit of reinvention and luxurious experiences, HKIA has launched the Luxury Concierge service, allowing travelers to browse and reserve their fashion favorites from an impressive selection of international luxury brands before arriving at HKIA.
Air China to resume Auckland flights in May
>> Air China is set to return to New Zealand with scheduled passenger services for the first time since the pandemic. From May 2nd, the Chinese flag carrier will fly to Auckland (AKL) four times per week from its hub at Beijing Capital International Airport (PEK).
China-Laos Railway begins international passenger operations
>> The first international passenger train - D887 - on the China-Laos Railway, departed from Kunming South Station to Vientiane, Laos on Thursday. Starting Thursday, the China-Laos Railway will operate international passenger trains in both directions between Kunming and Vientiane, allowing passengers to reach their destination on the same day.
Hainan should hone its tax-free appeal to outdo post-covid Southeast Asia trips, experts say
>> China's southernmost island province of Hainan should improve its duty-free policies to attract more tourists amid rising rivalry with Southeast Asian nations after borders opened following the Covid-19 pandemic, according to experts. In the first quarter, Hainan province welcomed 26.8 million tourists, up by 20% from a year ago, based on official data. Tourism revenue surged by 25% to about RMB 53 billion (USD 7.7 billion).
Fiji seeks partners to attract more Chinese tourists
>> Tourism Fiji, Fiji Airways and Trip.com Group, a leading global travel service provider, signed a three-year strategic Memorandum of Understanding (MOU) on Wednesday to cooperate on the promotion of outbound tourism to Fiji. Over the next three years, the three parties would collaborate on travel marketing initiatives, products and data, to fully optimize the travel experience for tourists in Fiji.