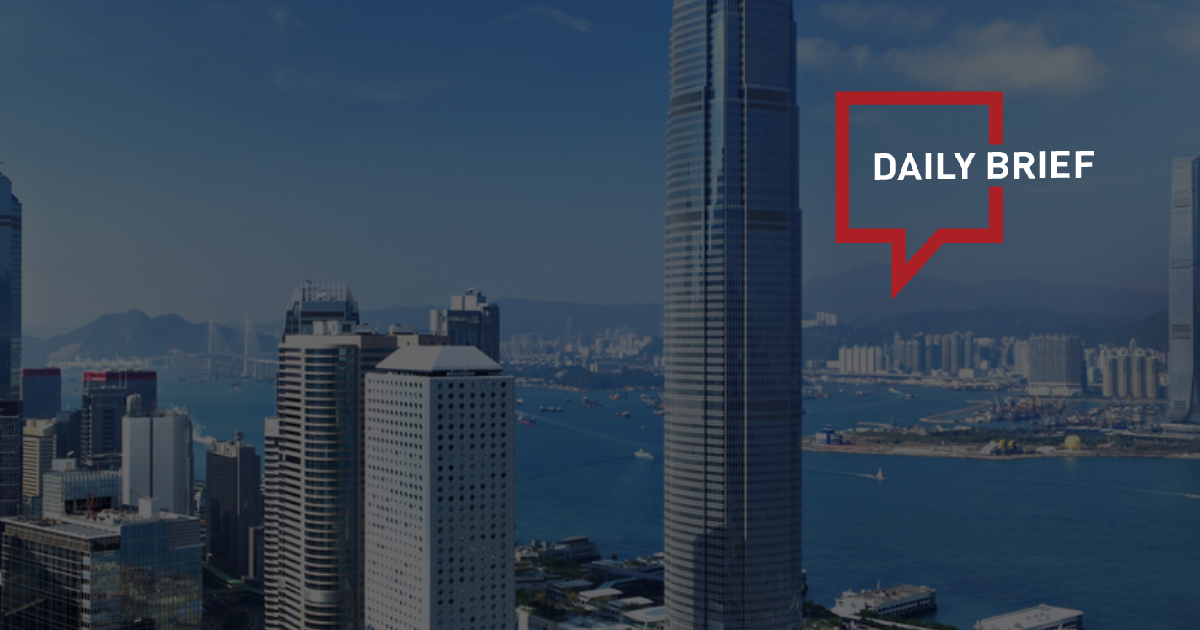 Trip.com data reveals soaring demand for travel to Asia-Pacific destinations in 2023
>> Regarding tourism growth throughout APAC, Trip.com data analyses the booking trends to popular destination spots, including Japan, South Korea and Hong Kong, and has consistently had high search figures for this region.
According to Trip.com data, global hotel bookings for arrivals between 15 March and 30 June increased by 237% YoY. Global flight bookings also increased by 317% (2022-2023) for travellers during the same period. The most popular European flight routes were from London to Tokyo and Paris to Tokyo.
Alibaba shows off its generative AI tech, to roll out in all apps
Alibaba Group Holding on Tuesday showed off its generative AI model - its version of the tech that powers chatbot sensation ChatGPT - and said it would be integrated into all of the company's apps in the near future. Called Tongyi Qianwen, the AI large language model drafted invitation letters, planned trip itineraries and advised shoppers on types of makeup to purchase in a filmed demonstration.
Chinese airlines swamped with cabin crew applicants as travel rebounds
>> Chinese airlines are undertaking the biggest hiring drives in more than three years as travel rebounds are facing a deluge of applicants for cabin crew roles as fresh university graduates turn to the relatively high-paying career in a bleak job market.
Carriers including Xiamen Airlines, China Southern Airlines and Spring Airlines are now on a hiring spree as domestic travel recovers and they plan to resume flights to popular international destinations.
Korean Air, Japanese Airlines could benefit from limits on U.S.-China flights
>> Seoul and Tokyo's geographic strengths as connecting hubs remain unchanged. Now, as air travel in Asia rebounds from the Covid pandemic, western geopolitical tensions with both China and Russia stand to benefit both gateways and their local carriers. ANA, JAL, and Korean Air, with their Tokyo and Seoul hubs sitting conveniently in the middle, will offer the first firm glimpse into whether they see a spike in traffic to China.
Melco opens new indoor water park and hotel at Studio City IR in Macau
>> Melco Resorts & Entertainment has opened a new indoor water park and the Epic Tower hotel at its Studio City integrated resort (IR) in Macau. Melco is currently developing City of Dreams Mediterranean in Cyprus, which is set to be the largest integrated resort in Europe. In 2021, the group announced plans to develop a multibillion-dollar complex with a theme park in Zhongshan, China.
Macau's tourism recovery gathers pace with 5 million Q1 visitor arrivals
>> Showing more encouraging signs of tourism recovery, Macau received 4.96 million visitors in the first three months of 2023, reaching about 45% of pre-pandemic 2019 levels. That's according to the latest data from the Macao Government Tourism Office (MGTO). The first-quarter figure, however, almost hit total visitor numbers in 2022 (around 5,700,000).
Taiwan records sharp rise in outbound travel in early 2023
>> The number of overseas departures from Taiwan in the first two months of the year rose to more than 1 million, a figure that was 15 times higher than a year earlier, according to the Tourism Bureau. Japan was the most popular destination in January and February, accounting for 518,908 outbound travelers from Taiwan, or 38.5%, followed by Thailand and South Korea.
China has reopened to tourists. The hard part is getting there.
>> When the Chinese government announced last month that it would fully reopen its borders to foreign travelers, the news came as a jolt of relief to the millions of Chinese immigrants overseas who have been separated from their relatives since 2020.
But a flood of visitors has yet to arrive. Many people are struggling to even book a plane ticket, stymied by high prices and a lack of direct flights. The biggest barrier came down last month when the Chinese government resumed issuing tourist visas.
Japan retailers expand duty-free shops as Chinese tourists return
>> Japanese retailers are preparing for a full return of Chinese tourists, increasing duty-free locations and hiring multilingual staff, as Japan is set to cease such border measures entirely on May 8.
Yamada Holdings, Japan's largest volume retailer of electronics and appliances, will increase duty-free locations by 50% while major drugstore chain MatsukiyoCocokara has raised the number of such stores by 20%.