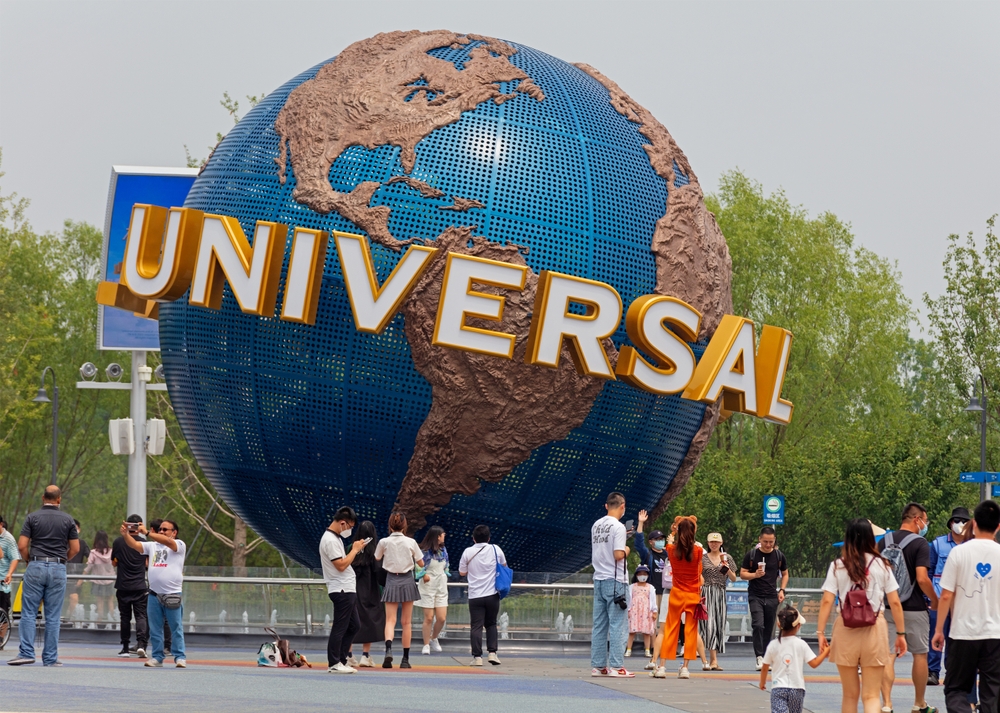 Universal Beijing Resort is banning and denying access of unauthorized professional photographers who offer tourists at the resort photo-shoot service.
Recently, several freelance photographers who offer services to tourists inside Beijing Universal park posted on Xiaohongshu, an Instagram-like app, that the park is removing the private photo-shoot service offered by professional photographers inside park.
"Starting from April 2, Universal park is taking action to prevent photographers from offering photo-shoot services inside the park, especially in the area of the Wizarding World of Harry Potter. And the specific action to prevent photo-shoot services is still unknown," a photographer nicknamed She Ying Shi Xiao Yue posted on Xiaohongshu.
Many expressed their support for the park's decision. "It is an amusement park, not a photo-shoot studio," commented a Xiaohongshu user nicknamed Mu Zi De Li.
Some were against such a ban, claiming that photo-shoot services were convenient to some tourists, especially when they were not good at taking photos.
The ban was for the copyright and, most importantly, to protect the interests of visitors, especially with the peak season soon arriving and many visitors having already complained online about the photo-shoot services disturbing regular visiting and the photography of regular visitors, a worker from the park told Beijing Youth Daily.
Read original article